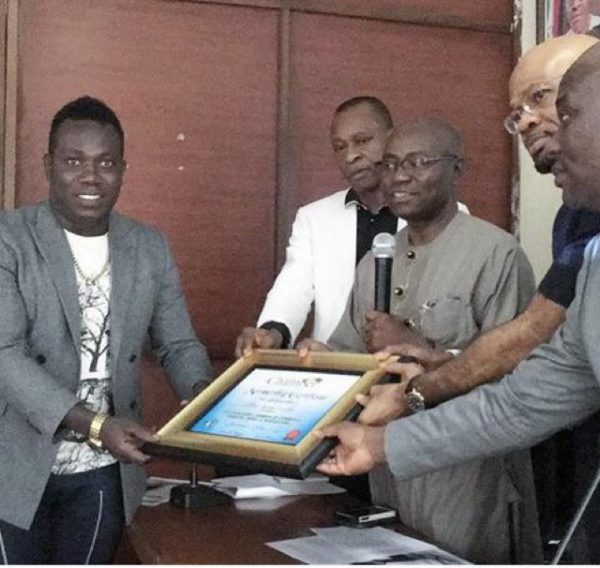 Musician Duncan Mighty has been announced as a Youth/Brand ambassador of FOSSCCIMA.
According to him, he was nominated to be the Youth/Brand Ambassador of Coalition of South South Chamber of Commerce, Industry, Mines & Agriculture.
The aim is to champion the course of millions talented and creative individuals throughout the country and the world over, through capacity building, youth empowerment and development.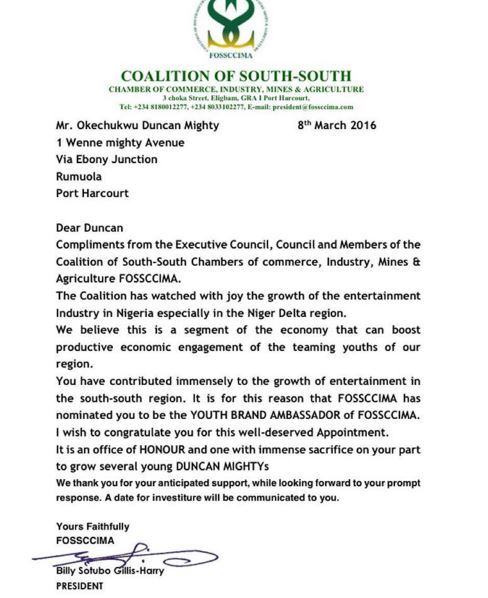 He shared the news on social media as well as the letter of his appointment saying "I want to specially thank everyone who made this occasion a success, the media & all those who made recommendations. I promise to use this medium to prove myself as a productive & responsible youth of the Niger delta. Having toured the world on so many occasions & represented rivers state, the Niger delta region & indeed Nigeria through the platform which my music career provides, i will bring my wealth of experience & exposure into action in other to fast track the process of youth empowerment & nation building in this direction.  Permit me to say that some of the dreams & aspirations of sons & daughters of rivers, south-south, & indeed Niger delta is coming to reality under this administration. To all stakeholders, investors, key players, brands & well-meaning individuals. This is our time. Let us come together & build the south-south of our dreams. Thanks and god bless you."