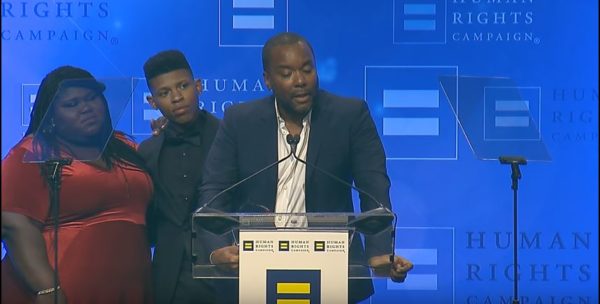 While receiving the Human Rights Campaign Equality Award, Lee Daniels creator of popular TV show Empire bared his mind on the upcoming American Elections.
"I'm not afraid of anything. I've dodged bullets — real bullets before — but now I'm afraid because these m***********s are coming for us, y'all."
Lee Daniels pressed the audience "to do the right thing" and vote for Hillary Clinton. While he never mentioned Donald Trump by name, he said during his remarks: "He's taking over — he's coming in to take us down, y'all, and this is serious business. Let's do the right thing and make sure Clinton is in that f—ing office and taking care of us. I don't think you realize how much they're coming for us. And this is not a joke. I've watched everyone make light of what is going on. They are coming for every one of you. White people are not excluded — they're coming for us."
Empire was being honored by the Human Rights Campaign, an LGBT civil rights advocacy group, and to support Daniels were Empire showrunner Ilene Chaiken and cast members Jussie Smollett, Gabourey Sidibe, Serayah, Kaitlin Doubleday and Ta'Rhonda Jones.
Watch the video below: