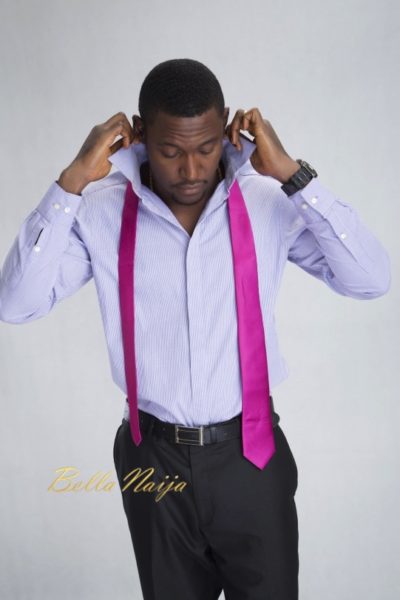 As a freelancer, one of the people I respect the most in my field is Bamidele Onibalusi of writers in charge. What I love most about him is that he isn't a local champion. No! His success as a freelance writer goes beyond the shores of Nigeria. He is respected globally in the 'blogosphere' as one of the best freelance writers. Guess what? He is just 23 years old.
Yes, 23.
When I found out how old he was, I got challenged to aspire for greater heights. I equally got inspired enough to know that being young should not be an excuse anymore. I mean, if he could succeed in his field at that age, who says you can't be a manager in your firm at the age of 27? Why can't your business grow and boom even though you are a student? Why must you wait till you get to 40 before you start making any serious impact?
Friends, it shouldn't be so. Your age is only a liability if you think it is.
I write this today because of you. Yes, you.
I write to you if you have been limiting yourself a great deal because you feel you are too young to succeed. Guess what? You aren't.
I write to you if you have let a lot of opportunities pass you by because you feel your young age disqualifies you. Guess what? You are wrong again.
I write this to you if you are mature and ready for marriage for instance and you are postponing it because you are 'just 24', and you've been told that "at 24, a guy is too young to marry".
I write to you if you have a great business idea, and you are yet to take any step because people have told you that you are too young to be thinking that big.
Wake up, Friend. Stop limiting yourself! You may need motivation and some helpful tips, but you can still be all you want to be.
Just in case you are wondering how, here's what to do:
Stop being Age Conscious
Back in the days, a Spartan becomes a man when he proves himself a man, not when he turns 18, 21, or 40.
Don't allow your age to cloud your thinking. If you are 18, and you think/act 30, you will be treated as if you are 30. You are as old, or as young as you think you are.
As a youth corps member for instance, I was privileged to be the president of our corps members' fellowship. As far as I am concerned, I did a tremendous job (Well, you can't really prove otherwise. So take my word for it)
What most people didn't know was that I was the youngest member of that fellowship. But I never allowed myself to be limited because of it. In fact, the day I told someone how old I really was, she vehemently accused me of lying and falsifying my age. U go fear naa. As if there was a price for it.
I was equally the youngest in my class when I was in school. But I never allowed it to show in my behaviour. It wasn't until our final year when there were so many forms to fill and submit that my course rep found out.
I still remember the shocked look on her face as she exclaimed, "Toby! See this small boy o. So you are this young, and you are doing all these gra-gra."
From the record I saw, I was two years younger than the average age.
Was I conscious of it? No! Did it affect me negatively? Absolutely not!
Learn from others' experiences
Ask for suggestions. Read memoirs, read biographies and learn. Experience they say is the best teacher, but you don't have to experience everything personally before you can learn.
You can be 25 and have a 50 year old mind. Similarly, you can be 40 and still think 15. It is the mind and the thoughts that matter.
Get used to success at a young age
Nigerians celebrate age. Overlook that. What the world celebrates is impact. Being 60 in the world doesn't earn you respect any more than you would have gotten if you were 30.
A lot of people are succeeding in the business world, medical field, the military, and just about everywhere though they are still young. In fact, Forbes magazine has a column specifically dedicated to successful entrepreneurs under 30.
Stop thinking your success is farfetched because you are just 20. It isn't! Nobody will deny you of your right because of your age, unless you let them. If it starts to happen, stand your ground, look the opposition in the face and demand for your right. You will get it.
That said, if you are above 25, and you are still living off another adult, then this note is for you. You need to get uncomfortable enough to start looking for alternatives. Yes, you are already too old. If the average person lives for 75 years, that means 1/3 of your life is already gone and you are still eating "Mummy thank ma".
I know it is not easy, but at least make a move. Things can only work when you decide to make them work. You can't be lying on the couch watching a movie 15 hours a day and be complaining that things are hard. Durrh.
Get your ass off the couch. You've watched enough MTV base and super sports to last you for the next 10 years. Go out. Get useful. Wash clothes for your neighbours if you have to. Take your family friends' kids on extra lessons. Wash your church members' cars. Bake cake, puff-puff or make zobo. Whatever you choose, just make damn sure you are productive.
If you are young, then you have energy. Now is the best time to build something that will stand the test of time.
In conclusion, age is not a success factor, and growing old is not a feat. Growing old is what happens to you; it doesn't measure how successful you are. What you do with the resources available to you is what determines how successful you will be.
Your Turn
Please share your experience if you have ever done something remarkable that got other people shocked when they realized how young you were.
Photo Credit: Foto.com.ng | Nsoedo Frank