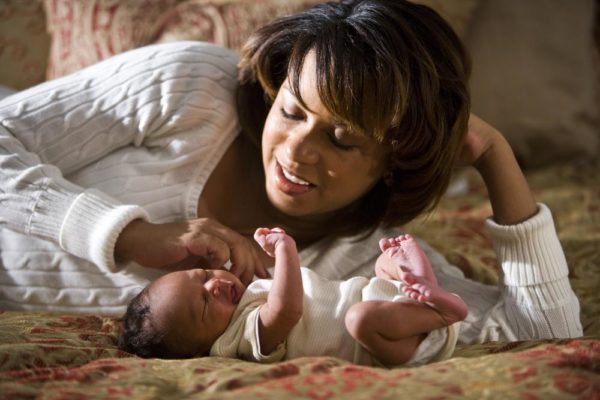 It's shameful that mother's day is one of those days we rarely celebrate in Nigeria. Mothers are incredible people and a day set out in their honour shouldn't go on like every other day. Our mothers are our bedrock and our show of appreciation should complement the size of their love for us.
Pampering
Some of our mothers never take time off. Thankfully Mother's day is on a Sunday and it's the perfect time to take her to the spa for a truly relaxing day. A day at the spa is a gesture in a hurry.
Jewellery
Buy her a nice piece of jewelry, help her replace her lost ring, get her Swarovski necklace or order a statement bead necklace she can show off at her next owambe.
Personalized Items
It's always nice to have a gift that screams I love you mama as a keep sake to remind her of your appreciation for her. I got my parents a personalized card for Christmas with their faces splashed on it and the size of their gratitude was everything. You can personalise a mug, wall art, throw pillows or even a car freshener.
Need Based Gifts
Has your mum been talking about something she would like to own, or would ease her burden, like a new car or has she recently lost or broken something. If there is something you know your mum absolutely needs, then nothing says I love you better than getting it for her. It shows you listen to her and you care. My mum once broke her favourite glass oven and I replaced it before she did. She screamed as if I had bought her a plane. It is not about the size of the gift but how much she needs it at the time.
Mother-Daughter/Son Day Out
Does your mum work so hard that she never takes a day off? Buy her a bikni (mother friendly) and take her swimming or to the beach. Or take her to see a movie and stuff your faces with popcorn. You can also lodge her at a hotel for the weekend. If your dad tries to tag along, politely say decline and ask him to wait for father's day. Haha
Help Her Hone Her Secret Talent
Mothers are incredible people and majority of them have given something up to raise you. Were you ever told she was an incredible dancer in her time but couldn't pursue it because it wasn't a popular career choice? Take her to a dance class and record the entire session. It will give her joy to know she can still bust a move.
Video
Create a video mash up of family and friends telling her what an incredible person she is. Get the tissues ready because she might tear up a little.
A Mini Hamper
You can create a mini hamper in a box with all sorts of goodies, from makeup to jewelry to perfume. Put it all in basket and tie it up in a bow. It's a gift any mum will appreciate.
Makeover
An awesome idea would be to makeover her room. If you cannot makeover her entire room, pick one area. Buy her a new bed or Egyptian sheets with the highest thread count. If her room needs a fresh coat of paint, by all means, paint it for her. There is no better gift than having her wake up in a room that brightens her day.
Attention
Give your mum the gift of your time and attention if you can't give anything else. Our schedules these days rarely allow time for us to bond with our families and focus on what matters. This mother's day, visit your mum or invite her over for the weekend and treat her to some of your special meals. Pamper her and listen to her talk about the same thing a million times without interrupting, Get your kids (If you have any) to sing for her and show her that you truly love her. This is guaranteed to make her feel loved.
Above all, you do not have to wait till mother's day to show your mum you love her. Everyday is an opportunity that you will never have back. Our mums have given us so much but how much have we given them in return?
Photo Credit: Dreamstime