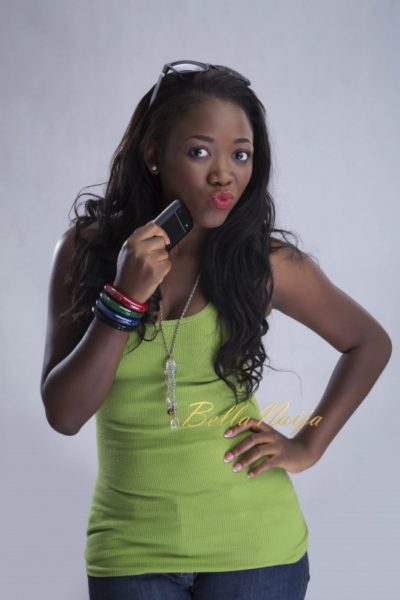 Oga/Madam, you're a CEO, COO, MD and Executive Director of this firm/business that churns in profit and override some losses.
Year in, year out, you sit in your executive chair directing, instructing and commanding a chain of workers who sir and ma you at every instruction and reply. Of course, even in the midst of the harsh economy, you are can afford to pay your workers, offset the company's bills and other liabilities, and change will still remain.
Some you plough back into your business, others join you in your flagrant display of luxury. That is the life some of us dream of. Of course, I am not begrudging you because you earned it. Your hardwork is paying. Your years of gradual beginning is finally singing alleluia for you. Somebody, praise the Lord!
But beside your office is a colony of beggars – street children, invalids and retired men whose pensions have become piece-meals for some of your friends in government. Maybe their headquarters in that area, or a public school that you know that even if they offer free education, your kids will never make the mistake of attending.
You won't even direct your friends there to even make enquiry. The type of school reserved for housegirls, "emancipated" street children and other dredges of society. Their building is an epitome of mismanagement and neglect. The management, of course, cannot give what they do not have. So, the teachers there are the older version of their pupils. Sometimes, the future version of the pupils. They inspire nothing to those students; not because they do not crave for that inspiration but they cannot help it. They are frustrated by their pay, lack of educational materials, environment and life failures generally. And where do you come into this picture I just painted?
Month after month, you deliberately repress your sub-conscious not to notice them, as your latest model of Ranger Rover sports cruises past them on your way to your office. Not once do you stop to ask them how far because after all it is "government" responsibility to cater for their needs. E no concern me. In your mind, you are a good citizen who pays his/her tax (I hear a voice whispering to me via the spirit that you are not a regular tax payer even at that). It is well o Oga/madam.
Or even that small strip of road housing your office; of course, it is not your office alone it is housing. Some residential quarters and other businesses are also located on that road. You know that whenever you pass through it, you end up reciting this verse in Psalm 23, "even though I walk through the valley of shadow of death, I fear no evil". That is how bad that road is. But you don't walk through it, you ride through it. It is a huge difference.
Every rainy season, you thank God for his mercies that you can still afford your ride and fuel for it as you watch the "unfortunate have-nots" doing a walking mathematical trigonometry with legs and their trousers folded as mud and dirty water swallow some part of their body as they try to walk through that road. You know you cannot construct or renovate that road, but you can afford tippers of sand to sand-fill these ditches eating away the road. Your company can afford to do it without shaking financially. Your inner inner mind reminds you of this fact whenever your pastor/imam is delivering this heartfelt message. But I trust that it is inhabiting your soul. It countered the super-ego and reminded you that just two days, you saw your Local Government chairman with a brand new tear-rubber jeep which had been rumored that it came from the "open-doors" of his office. That is it. You use this to end up that balm of Gilead about to erupt in your heart. To further strengthen the voice of your id, the normal excuse "it is government's responsibility" comes into play. Oga/madam, I hail o. Continue in your sin against your community development.
But as much as I would love to criticise these business entities that outrightly ignore the Corporate social responsibility they owe to their immediate business environment, I will also like to praise those that go out of their way to positively "poke nose" their way into social issues affecting their business environment.
Also, those that sponsor community driven projects like what PAY VALUES, a top-notch eatery along the East-West road, Rumokoro, Port-Harcourt, is doing by getting involved in #KidsStreetRead, a youth-led literary intervention for street children in Port Harcourt in order to mark International Day for Street children on April 12.
These types of gestures from the business aforementioned is what gives young people like this writer hope that we don't have to wait for government to solve a common issue disturbing our various communities. Like a quote I saw, "stop setting up a committee to kill a snake in your community. Just kill the snake if you can", especially if you are a business entity. It is even a law and part of ethics of corporate world. Find a cause you can sponsor at your own capacity and stop sinning with your refusal of giving back to the community and environment housing your business. Maybe, that is all the people are waiting for in order to patronise you and put out nice words to your future clients.
NB: Oh, just in case you have a flash of repentance after reading this piece, you can help bring smiles to street children of Portharcourt City on International Day for Street Children on April 12 by getting involved in this literary intervention, #KidsStreetRead led by Nwuliareads Initiative and Global Shapers Community, Port Harcourt hub.
Photo Credit: Foto.com.ng | Nsoedo Frank