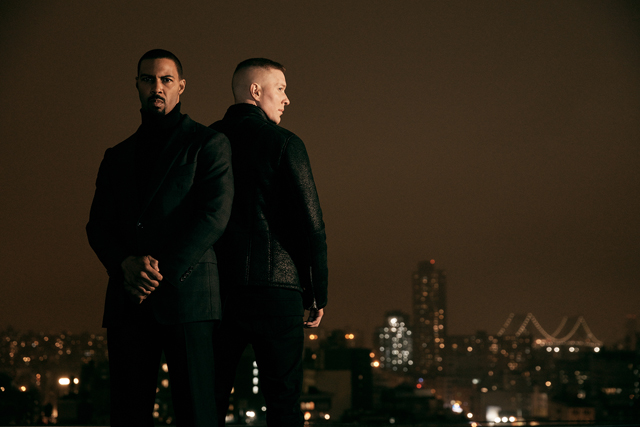 Who else can't wait to see Ghost in Power Season 3?
Starz has released the first look video and the art for season three for the original series Power in anticipation of the show's return in July.
In the trailer, we see that James "Ghost" St. Patrick (Omari Hardwick) is at odds with everyone including his former partner and brother Tommy Egan (Joseph Sikora) and it ends with the ominous conclusion: Ghost Must Die. So exciting!
This season, it appears that Ghost is out of the drug game and has rekindled his relationship with Angela (Lela Loren)—the agent sworn to bring him to justice. They are forced to face the unknown – the fate of Kanan (Curtis "50 Cent" Jackson), and the motives of Lobos (Enrique Murciano).
Tommy has just reunited with his newly returned love, Holly, but he must attempt the insurmountable task to not only rebuild Lobos' devastated drug organization, but to kill Ghost—turning brother against brother. Ghost's wife, Tasha (Naturi Naughton) learns to live life without her husband and has to figure out how to protect her children from the ripple effect of Ghost's past decisions and their time in the drug game.
Power season 3 premieres in July on Starz with ten hour-long episodes third season. with Courtney A. Kemp as the Creator, Showrunner and Executive Producer of "Power." Curtis "50 Cent" Jackson, Mark Canton, Randell Emmett and Gary Lennon serve as Executive Producers.
Here's a sneak peek of what's to come: