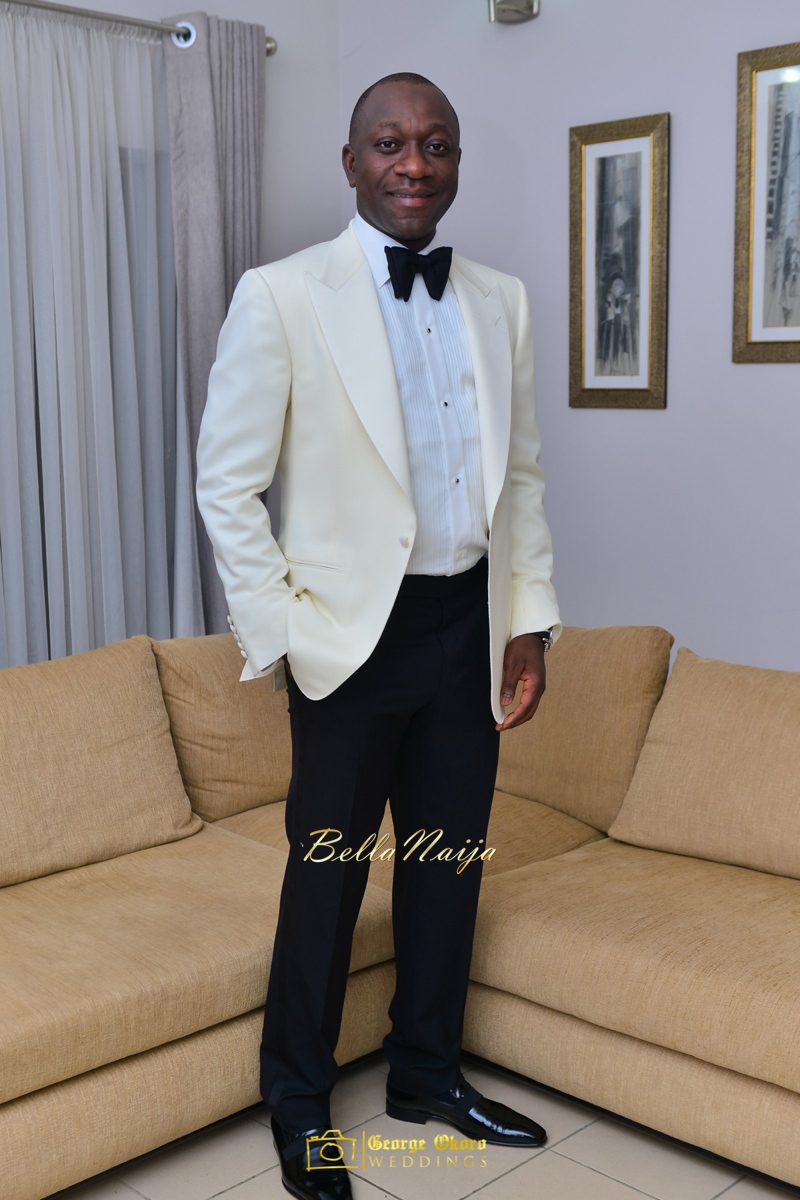 Chairman, House Committee on Appropriation, Abdulmumin Jibrin representing Kiru/Bebeji Federal constituency of Kano State in a series of tweets has said that Nigerians have been misled into thinking that the National Assembly removed some essential projects in the 2016 Budget.
According to Jibrin, the Lagos-Calabar rail project alleged to have been removed by the National Assembly was never captured in the budget. He also said that the budget from the ministry of transportation had an excess of N54 billion that was not allocated to any project.
He also defended the inclusion of numerous rural projects in the budget, saying Nigeria is not for urban dwellers alone, and as the people's representatives, the National Assembly is poised to ensure equality in the distribution of the National wealth.
Read some of the tweets below:
Lagos-Calabar Railway line was NEVER captured in the budget that was sent by the Executive. How then could it have been removed by NASS?

— Abdulmumin Jibrin (@AbdulAbmJ) April 10, 2016
Lagos-Calabar Rail was never included. How could NASS have removed what was not there? But the nation is being misled.

— Abdulmumin Jibrin (@AbdulAbmJ) April 10, 2016
The NASS has always been on the receiving end of bad press. This is being capitalised on in the conversations on #Budget2016

— Abdulmumin Jibrin (@AbdulAbmJ) April 10, 2016
This is unfortunate as it is quite clear to all and sundry that #Budget2016 and all its headaches and controversies didn't emanate from NASS

— Abdulmumin Jibrin (@AbdulAbmJ) April 10, 2016
Take the budget of the ministry of Transportation was overshot by N54b. That is, by the time you add up the items on the ministry's budget..

— Abdulmumin Jibrin (@AbdulAbmJ) April 10, 2016
…you'd still have a gap of N54b. N54billion lying there without being allocated. NASS has a responsibility and here it did the right thing

— Abdulmumin Jibrin (@AbdulAbmJ) April 10, 2016
What NASS did with the N54billion; We added N39.7b to the Lagos-Kano Rail project. This will help complete the project once and for all.

— Abdulmumin Jibrin (@AbdulAbmJ) April 10, 2016
We also allocated N10b of this sum to the airports' navigation and security apparatus.

— Abdulmumin Jibrin (@AbdulAbmJ) April 10, 2016
We often make so much noise about airport security after major plane crashes. But we need not wait for crashes to enhance safety at airports

— Abdulmumin Jibrin (@AbdulAbmJ) April 10, 2016
We allocated the balance to Baro Ports for its completion and equipping. Baro Port is strategic to our economic development.

— Abdulmumin Jibrin (@AbdulAbmJ) April 10, 2016
Much ado about vaccines that weren't even there. The budget of the ministry of Health was the most controversial.

— Abdulmumin Jibrin (@AbdulAbmJ) April 10, 2016
The Minister of Health came to deny the document that was presented to the NASS by the Executive for the 2nd time.

— Abdulmumin Jibrin (@AbdulAbmJ) April 10, 2016
I saw reports saying NASS allocated too much for Rural projects including rural roads, primary health care, empowerment programmes…

— Abdulmumin Jibrin (@AbdulAbmJ) April 10, 2016
we also allocated funding for rural solar street lights, vocational centres, cottage industries etc. On this one, there is no going back.

— Abdulmumin Jibrin (@AbdulAbmJ) April 10, 2016
Nigeria isn't just for urban dwellers & as representatives of the people, ours is to ensure justice in the distribution of national wealth.

— Abdulmumin Jibrin (@AbdulAbmJ) April 10, 2016
About 95% of the input of NASS which would have given life to the policy thrust of Mr. President were discarded by the Executive.

— Abdulmumin Jibrin (@AbdulAbmJ) April 10, 2016
Some of these inputs include; Special Intervention for the Solid Mineral Sector. This is even imperative seeing the realities around oil.

— Abdulmumin Jibrin (@AbdulAbmJ) April 10, 2016
Some of our other inputs include; Special Intervention for Rural Agriculture, Payment of Pension Arrears. Rural Community Light project.

— Abdulmumin Jibrin (@AbdulAbmJ) April 10, 2016
The crux of the matter as it is, is that while the NASS believes in the bottom up agenda for development- focus on rural areas & communities

— Abdulmumin Jibrin (@AbdulAbmJ) April 10, 2016
The Executive seems to favour a top-down approach. But this is not enough reason to mislead Nigerians on the role of NASS on the budget

— Abdulmumin Jibrin (@AbdulAbmJ) April 10, 2016
It is important to have a fact based conversation on these issues instead of the obvious attempts by some to mislead the general public.

— Abdulmumin Jibrin (@AbdulAbmJ) April 10, 2016
Photo Credit: George Okoro