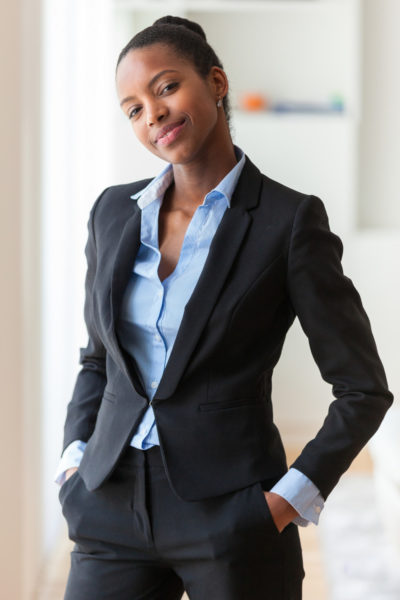 I have been a keen observer of the unspoken cold war between bosses and their employees in the corporate world. Most young professionals enter the corporate world with a preconceived notion that a boss is someone that is mean, selfish and a ruthless capitalist. Surprisingly enough, some employers or bosses also have the misconstrued opinion of employees as a group of persons that are lazy, mischievous, and highly money-driven.
This generalist view has given rise to all sorts of unethical practices in the workplace to enable survival. Some bosses have resorted to high-handedness kind of management, unrealistic targets for employees and corporate blackmail, while some employees has subscribed to stealing, pretense, mediocrity and a care free attitude towards overall business success of their organization. This will only lead to a loose-loose situation for both parties. A work environment of this nature is neither good for the employer and for the employee and that is what some employers are yet to understand.
In any discussion of corporate success, the talk always revolves round developing competencies and delivering tangible results in the workplace. In a bid to lend my voice and expertise to this discussion, I have come across a handful of highly competent young professionals who constantly expressed frustrations concerning the kind of boss they have to put up with. I once had a session with a highly competent young guy who surprisingly was delivering and producing below his capacity. During the session, the guy told me that he can deliver outstanding results. In fact, he used to deliver outstanding results at work, but that only fetched him more work; his other colleagues, on the other hand, just sat around and collected salaries at the end of the month. He decided to also play dull and collect his pay at the end of the month.
As a career expert and a workforce activator, I have been caught up in the middle of this unspoken cold war between bosses and employees. Whenever I am facilitating a workplace productivity training session for an organization, I always observe the difference in response and the involvement of the employees in the training when their boss is not part of the training. Whenever the boss joins the training, the employees put on their guards, asking intelligent questions and seeking for result oriented solutions, pretending to concur with everything I am saying.
However, once the boss steps out for a moment, and you'd see a different set of employees. Some of them will tell me to my face that the solutions we are proffering for the company will not work because their boss does not deserve it. They will go all out trash-talking their boss and the working conditions that was put in place.
Like I said initially, this kind of employee feeling does not encourage productivity. A highly motivated workforce is the secret of great organizations. However, that is meat for the bosses.
Today I am not really 'interested' with the success of your boss. No. I am deeply concerned about your own career success as a young professional without regard to the kind of boss you have to put up with.
Let's assume that your boss is the type that does not deserve your best, what do you do? Stop delivering your best? Sabotage organization's success? Or keep working your ass off for someone that does not appreciate your effort?
I will like you to consider my suggestions, I will go straight to the point.
You don't need to engage your boss in a hate war at the detriment of your career. While I believe that it is the job of a responsible organisation to motivate its employees, develop and cultivate their talents, the truth remains that, the responsibility for achieving a successful career rest squarely on the shoulders of the young professional. No one, except yourself, has a vested interest in your success.
When you intentionally decide to put in an average or below average performance on your job because you don't like your boss, it is tantamount to pulling the trigger of a gun while the nuzzle is facing you. It's career suicide.
Have you ever thought of the impression you are creating about your competence and skill when that work of yours gets outside of your organization? Will you be able to track your results and output everywhere they go and explain to everyone that you intentionally delivered on such level because you hate your boss? These are some of the questions I will like you to answer before you decide to form dull at your workplace.
While you think about that. I'd like to emphasis that the reward for a good and outstanding work is more work. That is what is obtainable anywhere in the world and in any field of endeavor. In soccer for instance, stellar performances earns you more playing time week in, week out. So, the next time it seems like you are the only one doing the work in your team, department or in your organization, rejoice because it is an indication that you do it better that all.
I won't pretend like I don't know that more work should also come with more incentives and recognition, but remember we are discussing on the premise that your boss will never give you any of that. What then do you do?
This is where self-motivation becomes handy. When every other source of external motivation fails, the only thing that keeps you fighting the right way is your level of self-motivation. Unfortunately, self-motivation is something that most young professional lack although we all have it in our CVs. What really drives us to succeed? What is the big picture in your career? Can you set your eyes on the big picture?
Please, I am not making a case for bad bosses. I am only concerned about your career growth and success when you decide to punish your bad boss by putting in a below average performance at your job. Personally, I have had to deal with difficult clients.
It will be career suicide on my part to compromise on the quality of the job I deliver to the client because of their attitude. What if someone else sees the job, and decides to judge me with it?
So folks, don't hate your boss to the detriment of your career. Keep your focus on the big picture. You know why you are committed to excellence and execution. It is not because of your boss. You are doing it for yourself primarily and ultimately, someone who will value and appreciate your effort will see your job and commitment and will ask for you. However, if your boss is too unbearable to put up with, resign instead of stalling your own career progress and success thinking that you are giving your 'bad boss' a good run for his money.
Have a great week and stay productive. #TGIM
Photo Credit: Dreamstime