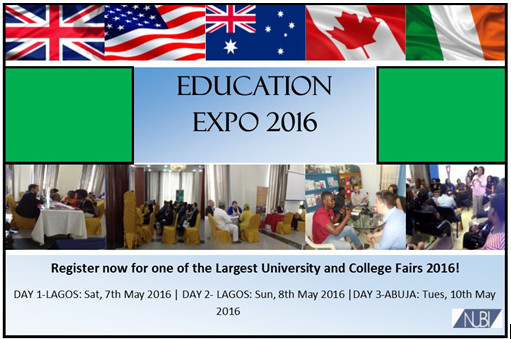 One of the toughest decisions we face in life is making the right career choices. The decisions we make today can either make or mar us. The world is continuously evolving with innovation and becoming highly competitive, making it impossible to attain certain heights without the right tools.
"The most powerful tool or weapon which can be used to change the world is Education"-Nelson Mandela. 

"Education is our passport to the future, for tomorrow belongs to the people who prepare for it today" Malcom X.
Take a giant step towards securing this powerful tool by utilizing the opportunities NUBI Education has to present with its world Education Providers across UK, USA, Canada, China, Dubai, Netherlands, Australia, New Zealand, Caribbean and Ireland. Nubi Educational Counselling has been a market leader in international Education /study abroad placements with focus on assisting individuals with the right academic/learning environment suitable for their individuality….to help them achieve their career goals, excel as individuals and contribute to their society. We have over 11 years of successful Visa counselling and Success rate, Education abroad placements in both colleges and universities for A-levels, IB, Foundation, Pre-medical, Undergraduate, Postgraduate and Summer programs. Education has gone solely beyond the degrees and grades earned but by how well prepared one is to make decisions, meet life's challenges, embrace opportunities and advocate on behalf of those in need while changing your world!
Take advantage of this great opportunity by attending our Education Expo coming up in May, 2016. You will be opportune to have a one-on-one session with our various international and well-seasoned representatives from diverse countries covering over 90 international universities and colleges. Make hay while the sun shines!
Details of the Events are:
DAY 1 -LAGOS: 10am-6pm on Saturday, 7th of May, 2016 at Southern Sun Hotel Ikoyi, Alfred Rewane Road, Ikoyi, Lagos
DAY 2 –LAGOS:  2pm- 7pm on Sunday, 8th of May, 2016 at Southern sun Hotel Ikoyi, Alfred Rewane Road, Ikoyi, Lagos.
DAY 3—ABUJA:  10am-7pm on Tuesday, 10th May, 2016 at Sheraton Hotel Abuja, Wazobia Hall, Ladi Kwali way, Abuja.
To reserve a place, call us on 09091749223, 08028776584, 07069644299, 08054767454, and 014534084
Please click to register: http://www.nubieducation.com/university-college-fair-2016
ADDITIONAL BENEFITS FROM EVENT
Seminar presentations from international representatives on studying abroad and career prospects
Access to information on scholarship opportunities
Free counselling on career and Visa processing
Access to information on study and work abroad
Opportunities for on spot admission processing
ENTRY TO THE EDUCATION EXPO IS FREE!
In life, we are not passengers but members of the crew…Be the first to get the NUBI opportunities!
__________________________________________________________________
Sponsored content