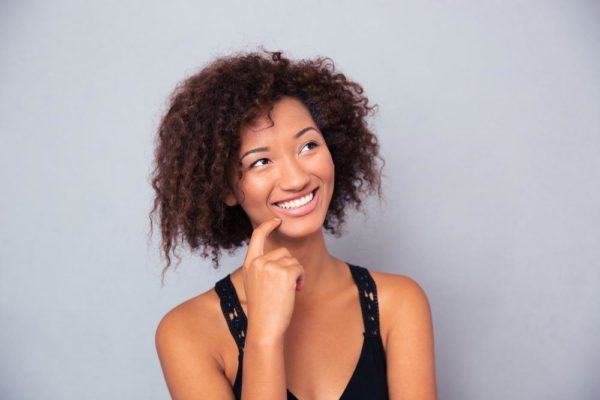 As at 2014, if a guy I just met invites me to club all night on a first date, I would assume it's a cowardly act. I'd say he should be a man and tell me what he wants than come under the guise of a club outing.
In fact, if anyone invites me to a nightclub, the person is wasting his or her time.
But late last year, I met someone I broke my rules for. I lost track of how far I went until I realised I was dancing with him at Quilox by 1am on a Friday night. Then it hit me that I did the same thing the Friday before then, and two Fridays ago.
It had become our routine.
Me, letting myself lose with someone I felt could protect me. He was adventurous and he took me to most of the places in Lagos I ever wanted to visit. I was convinced I had found a good guy I can be bad for.
Small problem.
He didn't ask me out… But he looked at me the way Romeo looked at Juliet. He told me he loved me. He would hold my hands and stare into my eyes. Whenever I complained of loneliness, he showed up at my door and stayed all day until I begged him to leave.
There was no evidence he had someone and well, actions they say, speak louder than words.
I did not have to wait for him to ask. I was his friend that is a girl, his girlfriend, literally and I wanted nothing more than to have his babies.
So I took the bull by the horn and brought up the marriage talk one evening, five months after we first met.
I was disappointed when he said there was no money. He said he was not liquid enough but he had five million Naira fixed in the bank for the next 13 months.
I asked him if he thought I was rushing things. He said no, if money were not a challenge, he would get married to me as we speak.
So I activated plan B. I am not Naijasinglegirl for nothing.
When I keep saying everything is ready except a husband, I meant everything … including the money to fund a small wedding!
So I bought my own engagement ring and went to pay my own bride price. He said he truly loved me and I wanted all of it to be a surprise.
I lied to my family he was abroad and he was going to return a week before the wedding with lots of money. Fortunately, they believed me and collected the dowry.
I had ₦700,000 left. My mom advised on a small traditional marriage where there is a pastor and a lawyer present so we can have all three rites on the same day to save cost.
"Let's make plans fast." She said, "Things are getting really expensive these day and very soon ₦700,000 would have little value."
So we made a list, set a budget for rentals and we were down to ₦430,000 for refreshment/entertainment.
Three tier cake, three bags of rice, two goats, cow meat, chickens, spices, alcoholic drinks/non alcoholic drinks, a couple of souvenirs and we were down to ₦25,000 before we knew it.
₦25,000 was too little for the native soup we had budgeted. We were yet to buy cassava flour even.
Planning a wedding alone is a big deal and I was starting to regret my actions.
So my mother advised we focus on preparing the wedding rice very nice and ensuring there are enough drinks to go round on the D-day.
We decided the main meal for the day was going to two dishes. White rice & stew for the high table and jollof rice for the regulars.
So my mother took the remaining money and set off to the market with my sister. Thirty minutes after, she returned with a small market bag and told me she has spent all the money and it was still not enough. I peeped inside the bag and I was almost crying when we counted. There were not up to 250. We needed more money to make this thing work in these economic times.
I could not keep secrets anymore because I didn't want to throw a white rice wedding of shame, so I stormed to his house. I had a bad feeling in my gut when I opened the door with the extra key he had given me. As I move closer to his bedroom, I heard noises.
Familiar noises…
I forcefully opened the door and there was he, in bed with another woman. They both screamed. He was shocked. I was speechless. I stared at them mouth agape for what seemed like an eternity. When I came round, I started making my way to the door. Next thing, he came running after me pleading.
She was his childhood lover. It was complicated. He was confused. He didn't know how to tell me. He was sorry. He didn't mean to hurt me. He was going to make things right.
I was mute. He was begging me to please say something. All I thought of was how foolish I had been. How desperate I had been. All the money I wasted preparing for our wedding. There's only one question on mind.
When I finally found my voice amidst tears, I said, "Do you know 3 small tomatoes is now two hundred Naira in the market?"
Photo Credit: Dreamstime