I saw a man's ass. I kissed under a waterfall. I held a spirit. I made an ostrich angry. I twerked, almost.
Trips are trips and the dollar is the dollar and you can have only one. I didn't make these rules, I miss the old exchange rate too. It was time for a vacation and I am not fantastically corrupt so local tourism it had to be.
I went on this trip with a couple of folks. The guy sitting in front of me had a weird arrangement where his jeans slipped and his boxers slipped too or he wasn't wearing boxers. So throughout the 2 hour long trip from Lagos to Osun State, I found myself staring down a man's butt crack. It was ridgy, it was hairy. It sometimes sweated and with every jolt of the bus, it rippled slightly. We experience what we experience.
First stop at Osun State was a pounded yam seller's. While eating pounded yam, a woman walked around the table and fingered the guys she felt needed more staying power. I was one of them and I not being one to argue (and probably agreeing with her) got some herbs from her.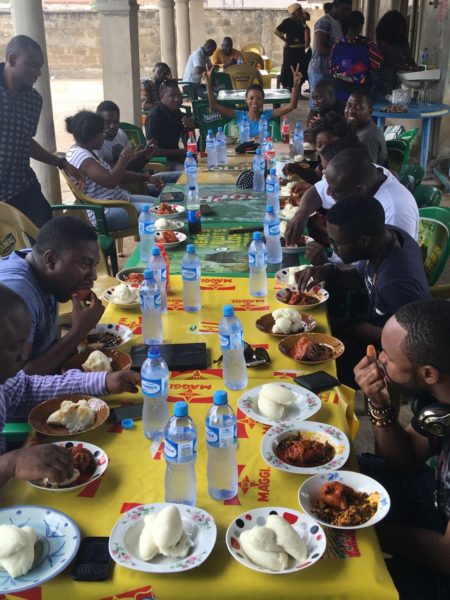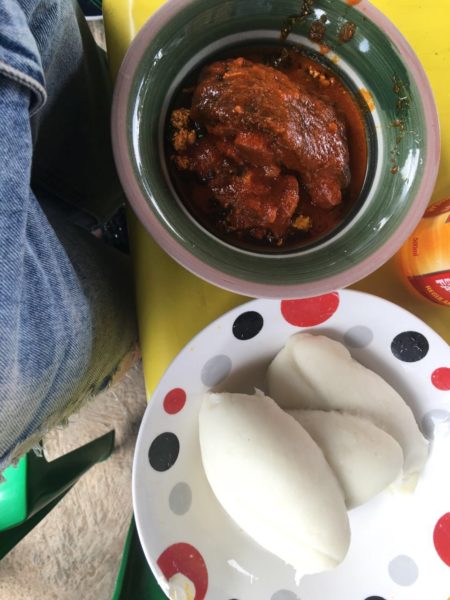 Then we moved on to Zenababs Half Moon Resort. I don't know what 'Half Moon' means but this is a beautiful nature nest complete with its own lake, grazing area, pool, little cottages and a fine assortment of wildlife. I guess I got too excited and one moment, I was building my Instagram portfolio and next moment, an ostrich was screaming the avian equivalent of 'If I see your ear here again?!' Tough, man.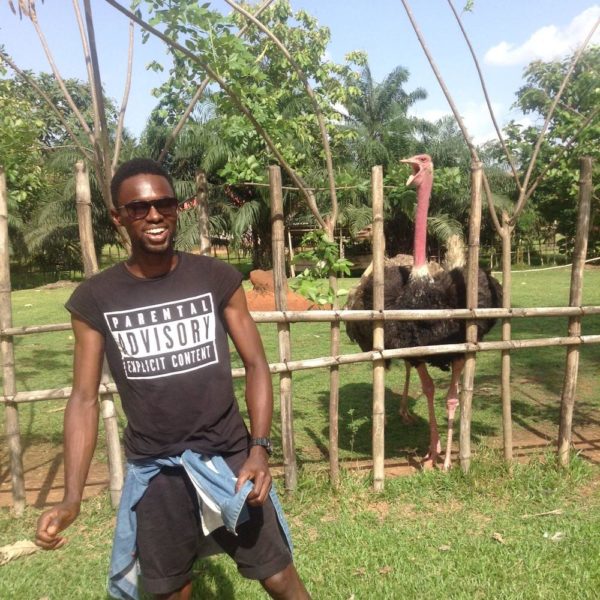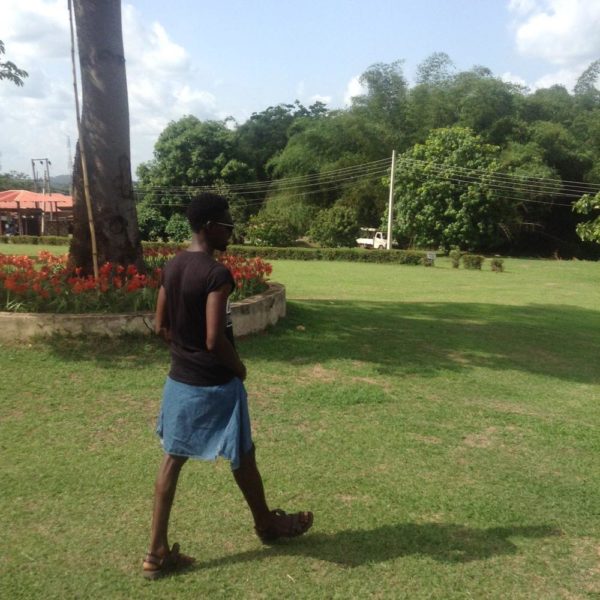 Then this!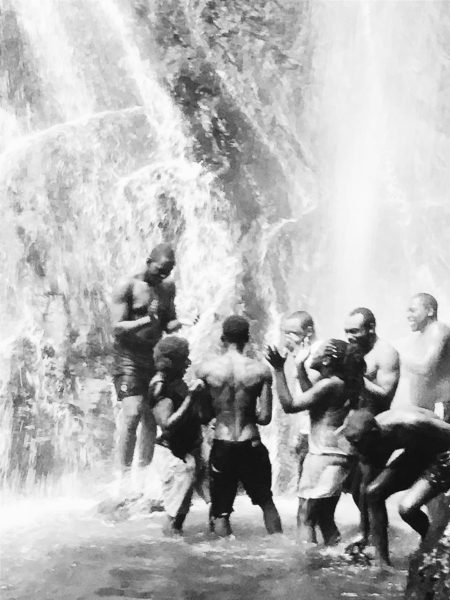 I mean this!

Who knew Nigeria had a waterfall with seven levels spread across two states? The idea is that when you get to the fifth level of Erin Ijesha Waterfalls, you have actually crossed Osun State and arrived Ekiti State. We arrived the waterfall at 11 p.m. It's beautiful; dark, windy and you can hear the sound of crashing falls in the distance like a low drone. Some of the indigenes told us to go check out the waterfall at dark. They swore it was fun. As we approached, I noticed the guys leading us were not a particlular number. Now, they were three, then they were four, then they were three again. Obviously one of them was a spirit or I had had too many spirits. Fine, I have life insurance but I still turned back.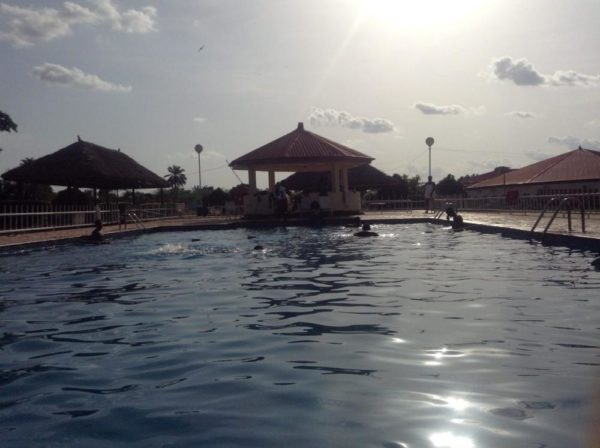 We set up a barbeque stand and speakers at the foot of the waterfall. Then it started, different kinds of dance. At 2 a.m., we were tired, so folks would just call someone's name, then the person called would dance in front of everyone. At 2:20 a.m. (I can't forget this time), my name was called: 'Osisiye, twerk! Twerk?! Twerk!'.
First, I'm a man. Second, I'm a man. Third, I'm a man…who twerked…at the insistence of a crowd.
We experience what we experience.
There's still more, the Osun grove where only virgins can walk into a certain corridor, friendly monkeys, the pantheon, worshippers and a water body that you can't call a 'water body'.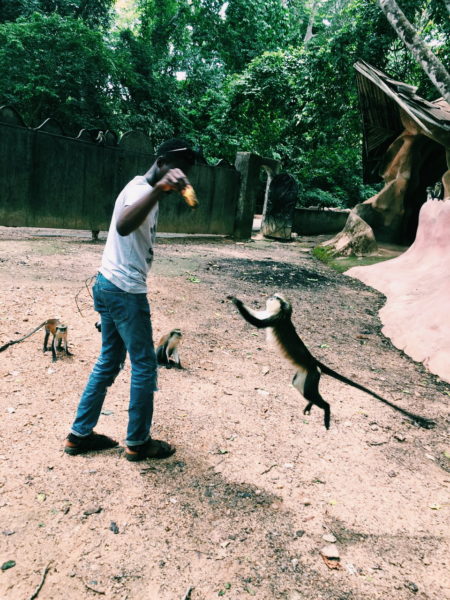 If you happen to grace Osun State, make sure to drink Trophy beer; their brewery is located in the town so you get it for cheap. Also make sure the person sitting in front of you is wearing briefs or a tight belt.