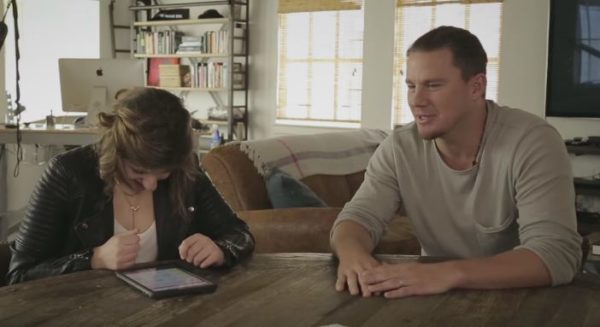 Carly Fleischmann is not your everyday type of interviewer. For a start, she doesn't speak. Carly has autism and is nonverbal, which means that for the full five minutes she spends interviewing Hollywood Actor, Channing Tatum she's using one finger to type out her portion of the conversation.
To start off the first episode of her new web series 'Speechless with Carly Fleishmann', she innocently introduces Tatum. "He has been a stripper, a police officer, a secret agent, a reporter, a boyfriend to many, and soon he will dump his wife to be with me," she says. "I welcome Channing Tatum."
She then proceeds to grill Tatum on how many women used to take him home in his stripper heyday and who he'd ban his three-year-old daughter from dating in Hollywood. Carly then demanded an answer to the million dollar question: Is it hard to be so good looking?
At the end of the interview, Channing and Carly become fast friends and he plants not one, but four kisses on her.
Watch the episode here!