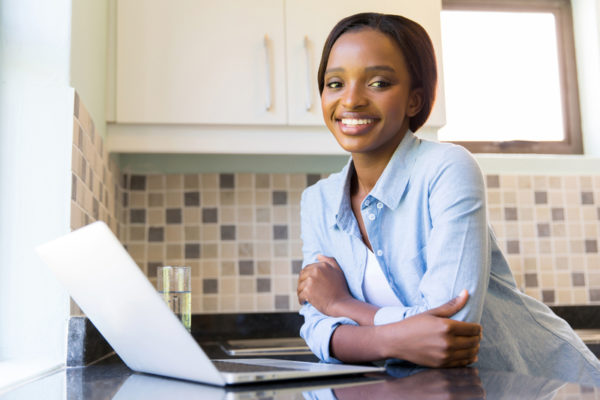 If we take a moment to look back in the history books, we will find story after story of how certain people had made the most of seemingly bad situations. How challenges had become fuel for surplus. How there can be an upside in a down turn. Real life stories from all over the world, including Nigeria, maybe even including a few you may know personally.
If you live in Nigeria at the moment, I hail oo! Remember that song? "Everything na double double…. everything na double double". Prices are escalating like it's going out of fashion. Buying power is racing downhill, while income is sitting pretty, or disappearing altogether for some. Analysts say there's a looming recession!
We need to plan.
But no, we are not going to plan for a recession. Rather, we are going to activate a plan that will help us thrive despite the looming economic challenges, and way beyond.
Huh?
Yes, you heard (well, read) me. Do not plan for a recession! In fact, do not let this recession narrative take root in your heart. The Bible says to guard your heart with all diligence for out of it flows the issues of life. If you have to stop listening to the news and stop engaging in certain discussions to achieve this, please do.
There's so much good that can still come out of this land. This year….and beyond!
Here's the plan:
Pay attention to your spending habits
One good thing that has happened to the majority of us is that we now pay attention to our spending habits. You don't? Please do. That can't be a bad thing, it's good. Paying attention to your spending habits versus your earning potential is the first step towards financial mastery and eventual financial independence. So, this is an opportunity to finally master your finances, don't miss it. As you pay attention to your spending habits take note of unnecessary expenditures and areas of waste, so you can free up some cash, and reduce the pressure on your income.
Tune up your 'business-o-meter'
Yes, that's a thing! Here, it means staying open to the idea of starting a new business, or tweaking your current business to take advantage of new opportunities. Why? Because interesting times are upon us and this presents a vast amount of new opportunities. Be clear in your mind that there is still a lot of money moving around. People are still spending, and spending big, on things they consider absolutely important. You may have to re-position your products and services to be one of those absolutely important things. Or you may have to re-position to be able to serve other markets (without increasing overheard disproportionately of course) – have you thought about taking your business online? Stay aware and attuned. Expect to see new opportunities and they will show up.
Diversify your personal economy
We all can think of several reasons why Nigeria should diversify its economy without much ado, and we often wonder why a giant like Nigeria has struggled to make this happen still. In fact, our present predicament as a nation can be traced to our mono economy a.k.a over dependence on crude oil. What about your personal economy? If you are a business owner, it's time to spread your tentacles. And an employee? Maybe a side hustle/ investment could be a great idea at this time. Have you read any of the interviews in my 'Ultrapreneur' series? It's a good place to find inspiration for launching a dream project while employed. You can check it out on my website, find link in bio.
Stay in the game
Last week, ECOBANK sacked 1,040 to shore up profits. So unfortunate! And to think that this has been happening all year! If your job has been cut already, please start something else, immediately. You have to be in it to win it. It doesn't matter if it was fair or not. It already happened! When the bills fall due, excuses will not be tenable. So pick up that hubby you never really paid attention to, or learn a new skill – photography, dress making, hair dressing, make-up, interior decorations, events planning, freelance consulting/ training, farming and the list goes on and on. The truth is, people are soon going to start looking for alternatives that make economic sense (for them), for a lot of goods and services. You can be the preferred alternative. The more interesting side of this is that, you may birth something so huge; you'll look back on this job cut incident with a thankful heart. It doesn't matter if you still want to return to paid employment, start somethong in the time being. We must stay in the game, no matter what.
Expect a boom in your personal economy
*cough* *cough* *clears throat*. This one requires faith, and that's exactly what we'll give it. Faith. Have faith. Your source is God. And so, as long as you stay in the game, and keep a positive attitude + an open mind, you already have a channel for God to bless you with an abundance of ideas, resources, and immeasurable wealth. And what's more, a national economy is a sum of several personal economies, so we can in fact turn the tides for the economy of our nation if we all keep an open attitude and stay in the game. Yes, it's possible!
That's the plan, and it's not a plan for recession. It's a plan for long-term abundance. As the saying goes, tough times don't last, but tough people do.
Cheers to you!
Photo Credit: Dreamstime