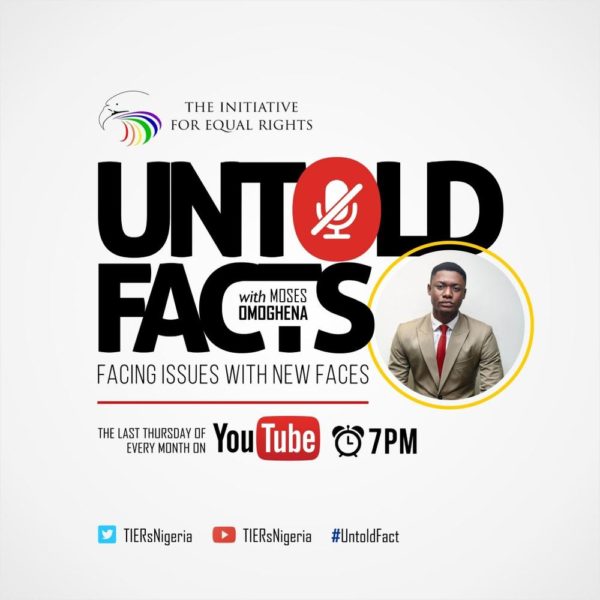 The Initiative for Equal Rights (TIERs) is set to launch 'Untold Facts', a ground breaking discussion series focusing on sexual health and rights in Nigeria. The show will clarify myths and clear up misconceptions around sexual orientation and gender identity.
Hosted by Moses Omoghena, Untold Facts will kick off on June 30, 2016 and will air every last Thursday of the month at 7pm on YouTube @TIERsNigeria. Viewers can also join the conversation on Twitter using the hashtag #UntoldFacts.
Watch the video here!

____________________________________________________________
Sponsored Content