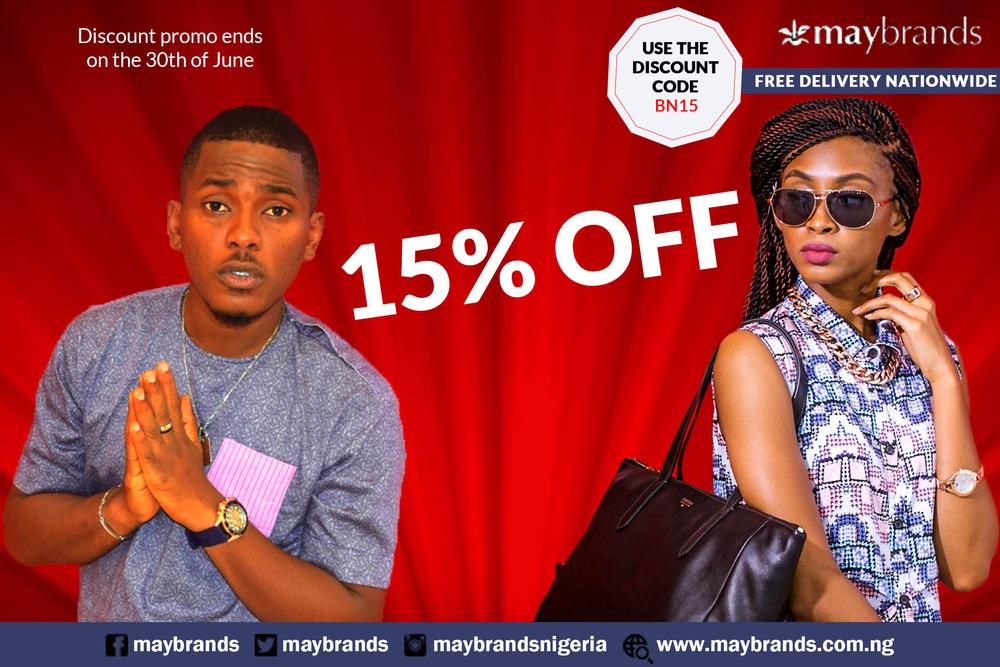 On a scale of 1 to 10; how much do you love authentic designer wrist watches, bags, sunglasses and fashion accessories? If your answer is 7 and above; PAY ATTENTION! MayBrands knows how hard it is for a fashion lover like you to get your favourite designer brands at affordable prices, this is why they are giving a 15% discount off all products for a limited period only.
Get wrist watches and accessories from Diesel, Emporio Armani, Tommy Hilfiger, Fossil, DKNY and many more at unbelievable prices from the number 1 online wrist watch store in Nigeria. Just use our discount code BN15 when shopping on www.maybrands.com.ng to get your 15% discount.
MayBrands delivers to you free in 24 hours nationwide. Shoppers in Lagos, Abuja, Port Harcourt, Ibadan and Abeokuta can pay on delivery. You are guaranteed of 100% authentic products with a 2-year warranty. This offer ends on the 30th of June, so you had better hurry!
________________________________________________________
Sponsored Content