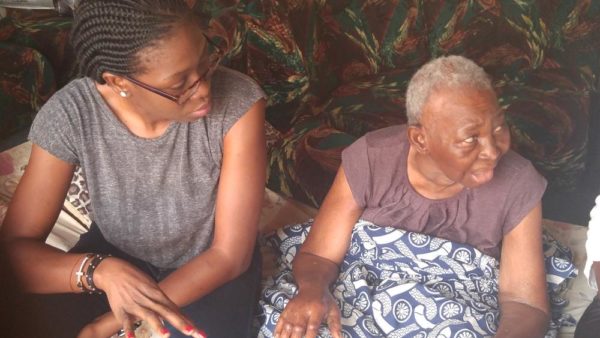 It is only right to commence this write up by telling you what World Sickle Cell Day is about. World Sickle Cell Day (WSCD) as the name implies, is a very special days in the Sickle Cell Disease community. It is a day declared back in 2008 by the World Health Organization (WHO) to mark the importance of spreading awareness of this public health issue as stated by the WHO. This day was first celebrated on June 19th 2009.
According to research; Sickle Cell Disease (SCD) is one of the main causes of premature death amongst children under the age of five in various African countries, with Nigeria, having the highest cases of Sickle Cell Disease. On WSCD awareness is universally pushed, and people living with sickle cell disease are celebrated as well. Different sickle cell organizations and centers around the world celebrate with events that promote and focus on educating people on what sickle cell is, how it is acquired, and preventive and management techniques for sickle cell disease. This year, a number of Lagos State NGOs have organized a "red umbrella walk" to commemorate those living and/have lived with Sickle Cell disease. This also helps to raise the awareness banner so that many more will not have to deal with this debilitating illness. Sickle cell should no longer be a thing to be ashamed of, neither a thing to shy away from talking about. It deserves all the fight, conversation and attention we are giving and are yet to give.
In honour of WSCD, and in the spirit of celebrating the highs/lows of this disease, I'd like to share a very special story with you all. A story that, till this day puts a huge smile on my face, a story that I hope will inspire and encourage anyone out there (especially those living with a disease such as Sickle Cell) and people who have more than once thought it was over for them. I have kept this story to myself for almost 4 months, eager to share but I had to find the right time, and now feels right.
So at this point, many if not all of you have heard of the oldest person living with sickle cell disease, who happens to be a Nigerian (WHAT?!?!? … I know!). I don't know about you, but I can tell you where I was and what I was doing when I saw the post on "instagrant" – haha Nkechi will not kill me. That's Instagram for those of you who aren't familiar with the term. This was not my first tag, I get tagged in posts relating to sickle cell from time to time, but this tag had a different effect than the others.
My sickle cell sister, Fatima (hey girl), tagged me and a few others in a post captioned "Meet Asiata Onikoyi-Laguda, the oldest person in the world living with sickle cell…" I froze for few seconds, and muffled under my breath "I knew it" as I went on to read more about this woman who I realized was the physical manifestation of what I always knew was possible.
We all grew up hearing things like, "oh sicklers" They don't last, they die early", or "eya" said out of pity because of the short life expectancy of people living with sickle cell while that seems to be true in a country where the health system is nothing great to write about; disclaimer, obviously that's not true for all, but we can all agree that most of the health establishments are a hot mess and an excuse for the care they are suppose to be providing. Then again, the fault is not entirely theirs but that is another discussion for another day, I get headaches thinking about the complexity of our healthcare system as with many other things we lack as a country. Sorry, I digressed but moving on…
Mrs. Asiata Onikoyi-Laguda was said to have just celebrated her 90th birthday as I read on, she spoke about the early days when there was no knowledge of her condition, which still seem to be true even till this day in many parts of Nigeria. I found myself engrossed in her testimony; I related to most of her struggles and concurred with what has kept her healthy for this long.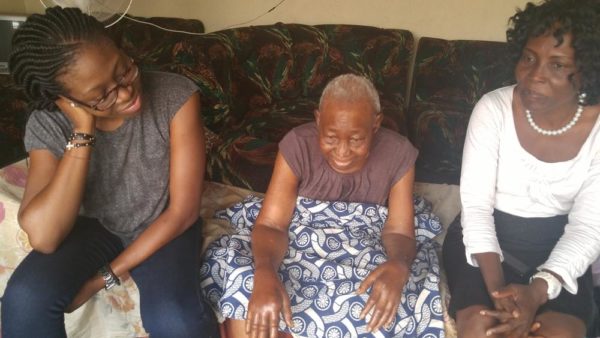 At that moment, reading about Mrs. Onikoyi-Laguda, I knew I wanted to meet this exceptional lady; I needed to be in her presence in my lifetime and see for myself.
Talk about #lifegoals, and here was one right on my phone screen. It became a 2016 goal of mine to meet, sit and talk with this extraordinary person. Since I was set to be in Nigeria for my friend Sheila's wedding in December, I made the decision to stick around for couple of months, the longest I have ever stayed in Nigeria after moving away.
My plans were to meet some SCD NGOs, and do some field work if possible; all of which I did to the extent I could but the highlight of my trip was during one of my sit-downs with a great woman popularly known as "Mommy Genotype" of the Genotype Foundation and I brought up Mrs. Onikoyi-Laguda's story and my desire to meet her. Well, turned out Mrs. Onikoyi-Laguda had a strong tie with the foundation; she was known as "Mama". She asked if I was interested in meeting her and, I immediately jumped on the invite to visit Mama, and plans were made to go to her house on a beautiful Thursday noon. Though the journey was rough for me, from Ubering to dancing and walking all which was worth it as I finally knelt down to greet Mama in her sitting room, and sat across the legend that has beaten SCD at its own game. My meeting was everything! In fact, no, it was more than what I envisioned it to be.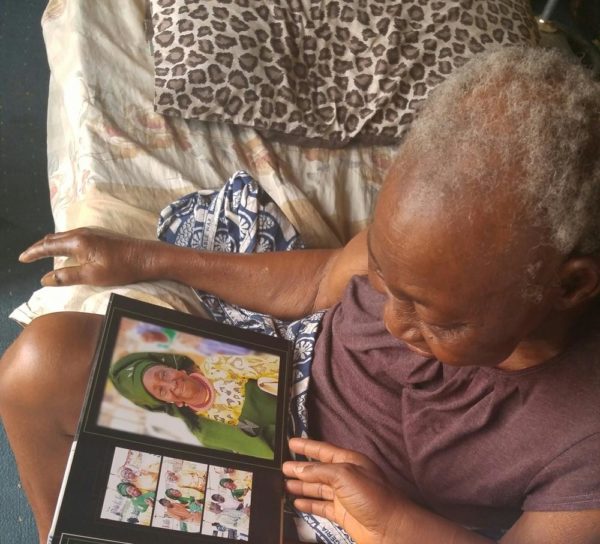 Mama was laying in a bed in her living room, in a top and wrapper, her hands swollen and covered in aloe vera; when I asked why aloe vera, she told me it helps with the inflammation. You see, Mama was experiencing a form of sickle cell crisis called Dactylitis, a severe pain caused by blocked blood circulation that affects the bones of the hands, the feet, or both. It's often the first symptom of sickle cell disease in babies. Despite the obvious pain, Mama was welcoming and so delighted to meet me – I was taken aback because I was the one in awe of her. We spent hours with her, talking and bumping our gums, she pulled out her 90th celebration party album and went through it with us. It was a lovely time with her.
The sight of her exudes grace, resiliency, hope, strength, and persistent fight for life. She is the ultimate sickle cell warrior, she fought through the era when there was absolutely no knowledge of SCD, the era when it was thought to be a spiritual attacks a.k.a "ogbanje" as called by the Yorubas, which is sadly still some people's belief, but she survived that and many more obstacles that could have easily ended her journey. In the honor of this WSCD, I share with you the story of a sickle cell hero that is Mama Laguda, my hero and inspiration to keep pressing forward and never to give up. To strive because nothing is impossible, even when everything else around shows and tells you differently. She has a fighter's heart, that through the hardships of life and SCD, she did not let that harden her spirit, to be accommodating and nice to everyone, to see the best in people and life. I hope you are inspired as much as I have been by this one of a kind being of our lifetime, of our heritage and country. Today, I celebrate Mama Onikoyi-Laguda, my grandmother from another, my inspiration. She is definitely fighting on to the finish.
Finally, I urge everyone to come this Saturday June 11th, 2016 to take this awareness walk for themselves, for their friends, family members for those they are inspired by, for those who have lived and died of this disease all over the world and finally for Mama Onikoyi-Laguda our hero.
To see in full detail my trip to visit mama, check out my blog here.