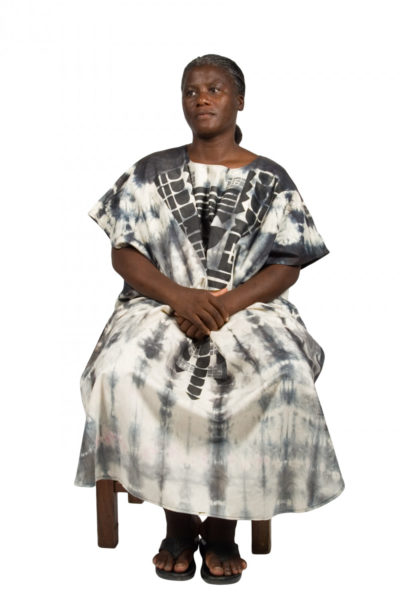 Not too long ago, I went to the bank to make some transactions. After that I crossed the road and decided to help myself in one of those outlets where they sell Beans and plantain just opposite the bank. If you know me well, you go know say no be today I start to dey chop fast food.
While eating, I started a discussion with an elderly man who also came there to help himself. Our chat went from the price of dollar to the price of cement. Before I knew it, the man started telling me about how great things were 'back in those days'.
According to him, he bought his first car, a Peugeot pickup van at #4000. Few years later, he bought his second car, a brand new Peugeot 504 car at #5000. From there he proceeded to tell me how he used to buy cement at #5 per bag, and how he built his first house with about #10, 000.
Come see as I dey look the man like mumu. In my mind I was like, "So this 5k wey I just send somebody now na wetin you use buy tear rubber car in those days? Chai".
It's well o.
If you are like me, then you must have heard similar stories of how good things used to be back in those days. In fact, I don hear am tire!
My father is one of those people who sabi tell the 'back in those days' stories very well. One of his favourites is how easy it was for them to be students back in those days. I used to look at him like he was telling me 'Tales by Moonlight' stories each time he starts recounting all those stuff.
Can you imagine getting a scholarship without stress? And the scholarship wasn't just to cover tuition, but it equally covered books, accommodation and feeding? And by feeding, I don't mean the kind of stuff we get these days in our boarding schools o. I mean correct balanced diet with boiled egg and even chicken at times. And not the everyday-beans diet many boarding schools serve these days.
That one no even pain me reach.
The one wey really really really pain me be this fuel mata. That one pain me reach belle because unlike the other cases, I equally had my own share of the 'back in those days' experience of fuel. I was in primary school for instance when they used to sell fuel for about #18 a litre. I vividly remember when it climbed to around #36 during Obasanjo's time.
So imagine how I feel knowing that this same fuel I buy for #150 a litre used to be sold for less than #20. And no, I didn't just hear about it, I experienced it.
All these 'back in those days' stories don dey vex me sef. In fact the only story I want to hear now is how I can have at least 18-out-of-24-hours regular power supply. You may not understand.
Oya let me explain why. You see, I experienced a blackout in my area for three complete calendar months earlier this year. I mean, we literally stayed without a blink of light for about 100 days. That meant that for those 100 days, I solely relied on petrol to generate power to work.
Omoh, no be small thing o. My pocket felt it, especially that period that they sold petrol for more than #200 per litre.
I asked a friend of mine if Nigeria ever used to have stable power supply back in those days, and he said never. Chai, I really pity the minister of power. He has a task to solve a problem that nobody has ever been able to solve since this country came into existence. Eiyaa. Oya bow down your heads, let's pray for him…
In other words, the task he has at hand is as tasking as what the oyibo scientists are facing trying to discover the cure of Cancer, HIV/AIDS, and Ebola. No be small thing o.
As a primary school student back in those days, my dad used to give me #20 every day, after I must have been dropped off in school. That was in the late nineties. With that money, I was one of the 'big boys' in school. I could afford to go to the staff canteen and buy Goldspot or Limca mineral with meat-pie. (Eh, I know it's not a big deal now, but back in those days, it was.)
And did I mention that back in those days, my mom used to take my sister and I to school with a taxi at the cost of #5? Imagine am: Taxi, #5! Okay that was too long ago. But I still remember the experience.
Back in those days, we used to buy things with #5 and expect to receive change. If you were born in the late nineties, then I am sure you don't know about the red and yellow coloured sugary 'ice cream' that was usually sold for #1. I am equally sure you never had the 'privilege' of buying Jenka chewing gum with just 50 kobo.
I could go on, but so many things have changed in the past 20 years. You see, just as those born in the sixties and seventies have 'back in those days' stories to tell, we wey grow up in the nineties equally have ours to tell. And soon, even those born in 2010 will be telling theirs to the 2030 generation.
I guess at this point you are probably wondering why I wrote this article. Well, I am wondering the same thing too. I mean, I am not trying to prove a point or anything. This is just a ramble for you to enjoy your weekend with. But do me a favour, and migrate to the comment section so we can just reminisce on how things used to be back in those days.
Goodbye to the first half of the year.
Photo Credit: Dreamstime