On "Literally What's Hot" OkadaBooks exposes a whole new level of African writing that defies convention and shatters the literary landscape with boldness and class.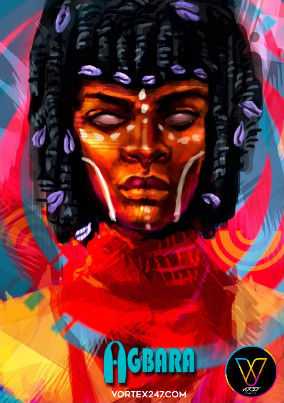 Our third feature is an epic comic created by Chima Kalu and written by Kelly Kalu. Sprinkled with colors of Igbo culture and an interplay between Spiritual and physical realms "Agbara" is a moving comic with promising depth.
Set in an Eastern Nigerian village, Isiadinso, a spirit worshipper had gone to the river one night with his daughter Nwabugo to thank the gods and solicit for their eternal guide when an Angel, Agatha, fell into the river.
The Spirit worshiper and his daughter took her home, little do they know that they were being watched and followed … leading to a series of even deeper spiritual events.
Agbara is chaos in one palm and mistakes in another; clapped out as one of the most disturbing yet wonderfully crafted comics I've read. I kept asking "Who wrote this!?"
I looked it up at work and I tell you, I was literally captured by the storyline then suddenly, flip…to be continued in the next issue. I cried!
Unlike any comic you've seen; Agbara starts off with an Angel falling from the sky… I won't tell you why she fell or what happens after she arrives Isiadinso's home but it's something you don't see in every comic.
The elements in the comic shows you a modern eastern Nigerian village with mobile phones, electricity and cars while simultaneously maintaining that village lifestyle that gets you nostalgic – The herbalists, churches and rivers.
If you are not careful you will get so engrossed that you find yourself in Agbara – Be warned.
Read the first issue here Agbara: The Fallen Angel or just check out the excerpt below and tell us what you think.
PS: Are there other comics we should checkout? Do let us know.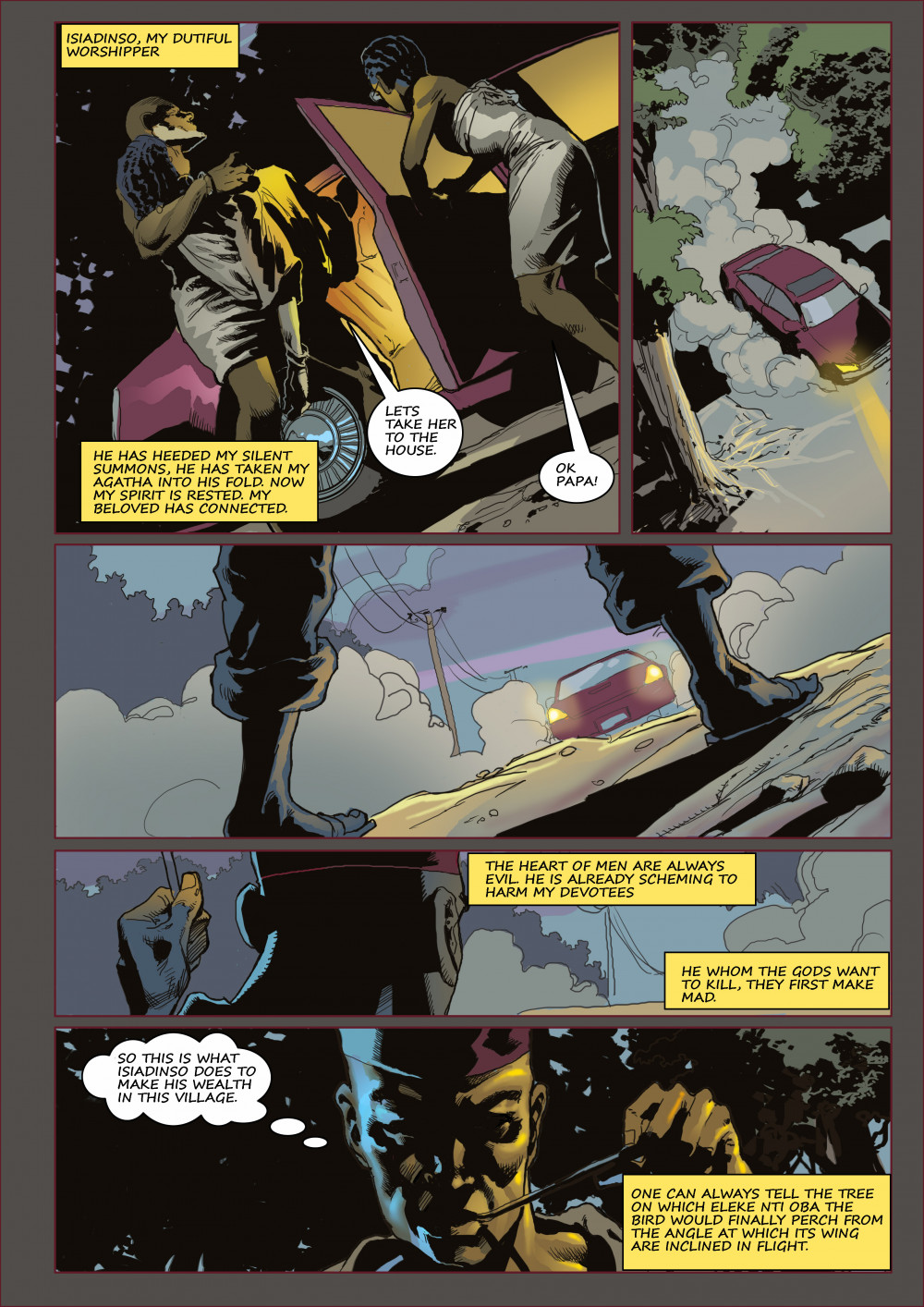 Agbara created by Chima Kalu and written by Kelly Kalu. Comic published by Vortex Comics.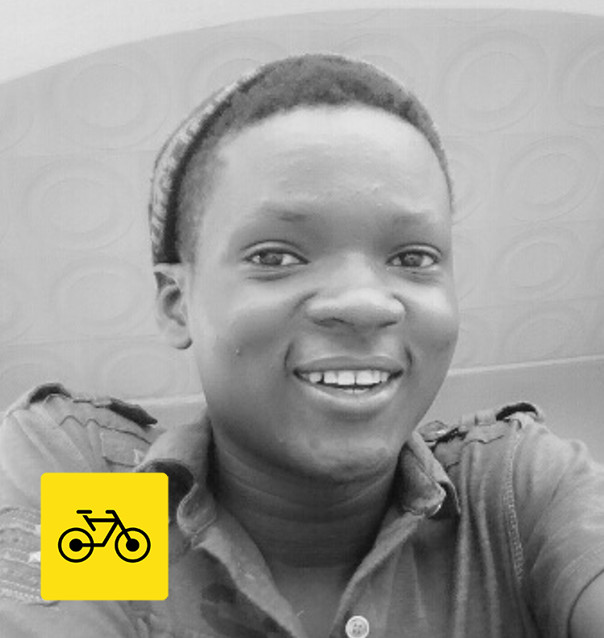 Book Reviewed by Magnus Tha III
Follow him on Twitter
See his crazy pictures on Instagram
Email him at [email protected]
Illustrations by: Chima Kalu