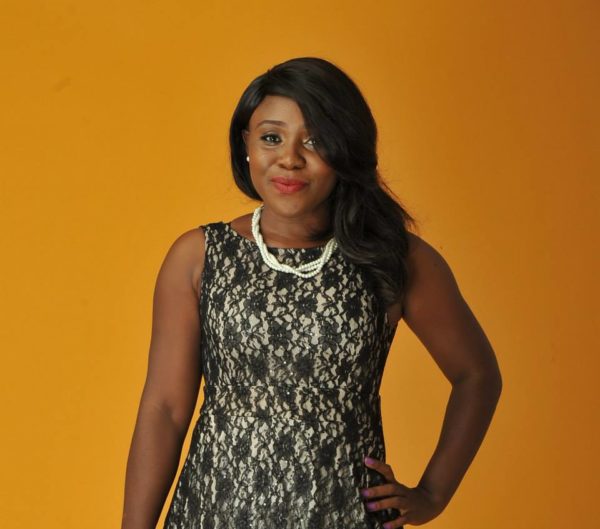 The first time I heard the word "Americanah" was certainly not when I read Chimamanda Adichie's book , Americanah. I grew up in Aba, Abia State and attended a sort of American international high school (D.I.S.S) and for some reason, a lot of my mates from other schools who attended my church (L.W.M) never ceased to turn up their stinky noses at me every chance they got. He claimed that I liked to form "Americanah" when I talked. Their actual beef being that I did not have the Ibo accent they all struggled with. I remember the word always got me irritated back then… and even now, as I am forced to remember it, I am still not sure if it is derogatory, or just a unique adjective to describe a person who is so westernised (Americanized) that they now lack the discipline and zeal to abide by cultural values or meet the expectations of their ethnic group or even nationality.
By and large, I like to believe that despite the strong arm of civilization and the resilient influence of western media, there are certain practices that we Nigerians cannot adopt because it cannot just work here. Like, even if you have lived years abroad and you have come to see it as some sort of norm, you do not hesitate to drop them at the border before entry to the country. One of such practices, though not entirely severe, is that of the guys letting the ladies or a lady pick up the tab…in a group hang out. I mean, Nigerian men have a bit of pride, no matter what. Even the gold digging men take money from their victims before the outing and pay for stuff when they get there, just to save face. But then, Americanah Nigerian men seem to be a detour.
Two weeks ago, my friend IJ (an Americanah Nigerian currently in Kenya for work) who was visiting Nigeria for the weekend, graciously bought 7 front row tickets to the African Fashion Week Nigeria (AFWN) at NGN 20,000 each for some of her friends, and yours truly. It was her own way of investing in Nigeria. We got to the show about 25 minutes late and were told the front row was filled. We had to seat in the back rows (NGN3,000) for the rest of the show. Note that there was no caveat on the ticket stating that lateness would entail a forfeit of seat paid for. Of course, IJ was not having it and asked for a refund; either a full refund, or at least reimbursement of the NGN17,000 gap per ticket.
The ticket girl, typical Nigerian, went to call her madam, a lady they referred to as "Aunty Ronke" to come and sort us out. Before the Madam came out though, some rude girl who we now refer to as "Fake Dami from the UK" as she put on a British accent and kept saying "I live in the UK" each time she took a breath, came and started shouting, asking us to either take the seats or leave, and we had to decide quickly else she would call security, that we were trying to make a scene. On top of our NGN140,000! And in this time of austerity?! Hian. I was ready to toss my wig in the air and bite her ear off, but… I'm a shortie and since she was like 7 feet taller than me with very glaring muscle tones, I figured it would not be a wise move at all.
Finally, the "Aunty Ronke", who I immediately thought very pretty, came out. But from the way she talked, I could see that she was not going to let the money go, in fact, I could tell the NGN140,000 was probably the only profit they made from the entire show. As she walked out on us (in her defense, one of IJ's friends got so pissed she threw her front row ticket in Aunty Ronke's direction), I went to IJ and asked her to let it all go. IJ was so upset; she vehemently vowed never to invest in Nigeria or even visit anymore. Of course, we all could relate to her pain, and so to make her feel better, we all ditched the event and headed for a "girls night" at Maison Fahrenheit just opposite the Eko Hotel where the show was held.
Maison Fahrenheit was a bit slow, but we ordered our platters anyway. Just as the food was served, two of IJ's male Americanah friends arrived and joined us. In my mind, I was like "great! Maybe these guys will take IJ's tab and she will feel better". After the meal, one of the guys asked for shish, while the other ordered whiskey; but when it was time to settle the bill, one of the "boys" went to the toilet, while the other took a long call. These guys were aware of our earlier situation with the AFWN but apparently, they were unwilling to be gentlemen. The girls were left with the bill. To my amazement, as soon as it was settled, the one that went to the toilet came back and suggested we hit another club. I quickly suggested it was late and since we were not driving, we should head back to Four Points where IJ was lodged and call it a night. Sadly, the Shisha guy countered me and said: "come on, y'all just need to call an Uber". IJ, keen to party, promptly called two Uber cars so we can all fit. Yes! these men and their American accents squeezed into the Uber with us oh.
From Maison Fahrenheit, we went to Soul Lounge. From Soul lounge to Sip, then to 57 and all through the night, these men never brought out a farthing to pay for anything, or at least pay for what they had. I was mega astonished. These were guys with good jobs and a wealth of life experience! While we were at 57, I saw the Shisha guy actually bring out a wad of one thousand Naira notes, count them and put them back in his pocket, like he wanted to be sure he had not spent a dime. Really?
In what part of Nigeria is this okay? This has nothing to do with sexism, feminism or any of the "-ism"s; it is more of a chivalry thing. If the girl had invited them out, it would be a different case.
As a rule of thumb in Nigeria, the guys in a group hang take the bill – Americanah or not, or am I deluded? Please share your thoughts in the comment section below.