A BNer has shared a recent experience with "one chance" hooligans in Lagos. This is so scary. So happy she was not terribly harmed.
She hopes her story will help other BNers avoid a similar encounter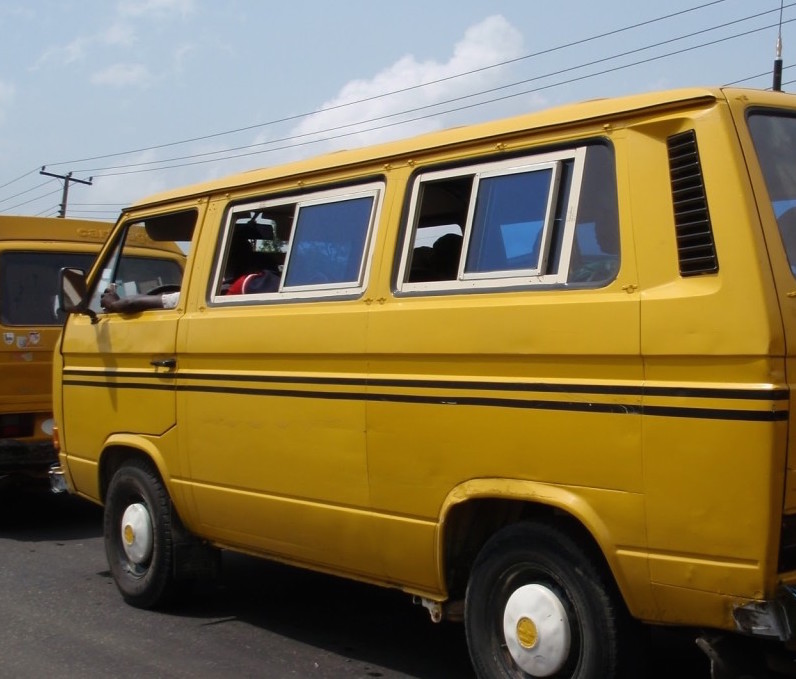 ****
I WAS A VICTIM…
I don't know if this is worth publishing but if you consider it so, please feel free to.
I decided to write to you so that other people can learn from my experience to avoid falling victims. People should not think that the issue of One-Chance in Lagos is a thing of the past.
Thursday, 28th July 2016), at about 5:55am, (weather was still dark, considering the longer night and shorter day currently being experienced), I was at Charly Boy Bus Stop (along Oshodi-Gbagada Expressway), waiting to board a bus to Mobil Filing station, Gbagada (which is about 2 minutes drive or less from Charley Boy Bus Stop, along the same road) to join the company shuttle bus. This Danfo bus (normal Lagos Danfo bus painted yellow with black horizontal lines across its body) approached and the bus conductor was shouting "Ogudu, Ketu, Ojota ". I flagged down the bus, it stopped in front of me and I boarded. There were two other guys already seated on the seat directly behind the driver's seat, so I joined them. I did not take note of the other passengers at the back.
The bus had barely moved 10 seconds when the man I was sitting close to told the driver he wanted to alight before Mobil Filing station. For clarity sake, there is a short-cut into Gbagada Estate, between Charley Boy Bus Stop and Mobile Filing Station. It's mostly used by people who work inside the estate. The bus driver slowed a bit like he was going to stop. For a split second, I had a sinking feeling that I was in trouble but just said a silent prayer that God should deliver me. I moved my legs to create space for the supposed passenger to alight from the bus. Immediately I did that, he sat down back (At this point, I was now further on the bus) and the passenger closest to the window quickly put his arm around my neck and said "Madam, na money we want, make you cooperate with us, we no go do you anything, we no go F*** you but if you no cooperate, we go wound you. If we no see money, we go kidnap you, then tell your family to pay ransom".
At this point, they had already made my lie on the floor. One of them held my legs together while the other held my head between his legs. Instead of the bus to stop at Mobil Filing station, it faced another direction. I was instructed not to make noise and ensure that my eyes we closed.
They removed my earrings, wedding rings and other accessories. Then the one that looked like the leader of the gang asked how many ATM cards I had in my purse, I told him I had one. They went through my handbags, removed my ATM card and requested for the PIN. While all of this was going on, the bus kept moving. We only stopped once for one of the gang members to alight. (I want to believe he was probably the one that went to withdraw the money from my account).
Minutes later, one of the guys pulled me up and made me sit and the next thing I noticed were two strong hands rubbing my eyes with a substance that felt like granulated sugar. I tried to remove my head and another pair of hands held it in-place. When they were done and I tried opening my eyes, low and behold, it was dry pepper. Before I could say 'Jack' , the hands were rubbing my eyes again and one of them said 'shut-up' when he noticed I was about to cry.
I thought the end had come but as God would have it, the Danfo bus stopped and the gang leader said, "O ya, go down". They placed my bags on my shoulder and I alighted. I felt the bus sped off.
I could not tell where I was, because I could not open my eyes (I had pepper in my eyes). I just started crying and the more I cried, the more I felt the pepper pain in my eyes. Judging by the sound of vehicles I heard, I knew I was dropped along an express road but I could not tell where exactly.
I waved frantically and prayed in my heart that someone would stop and assist me. At the same time, I made effort to open my eyes; even if just a little so I could at least see where I was. By this time, a tricycle man had stopped and he asked me what happened. All I could yell was "please give me water to wash my eyes". He said he had no water. I asked him where we were and he said close to Seven-Up, not far from the tollgate. I looked round and noticed we were standing beside a bush. The kind tricycle man asked what happened; I explained I boarded a bus at Charly Boy Bus Stop and was robbed. He was sympathetic and offered to take me to Seven-Up Bus Stop where there were people and he did.
On getting there, a recharge card seller was kind enough to lend me his phone to make a call after I explained what had happened. I quickly called my husband and waited for him to come pick me.
I'm just so grateful to God that I'm able to tell the story. Some people are sometimes not so lucky. What kept me cool was The Word of God which I kept saying.
Lessons Learnt
Never be in a hurry to board a bus. I felt I was running late and would probably miss the shuttle bus hence my boarding the bus without properly checking.
Isabella (not real name, don't want my real name published)
Photo Credit: NAN Photo