Introducing "Dear Young Wife" – the Young Wife's Guide to ALL Marital Duties with Daniel Olurin & Tomi Odunsi | Watch Episode 1 of the New VLog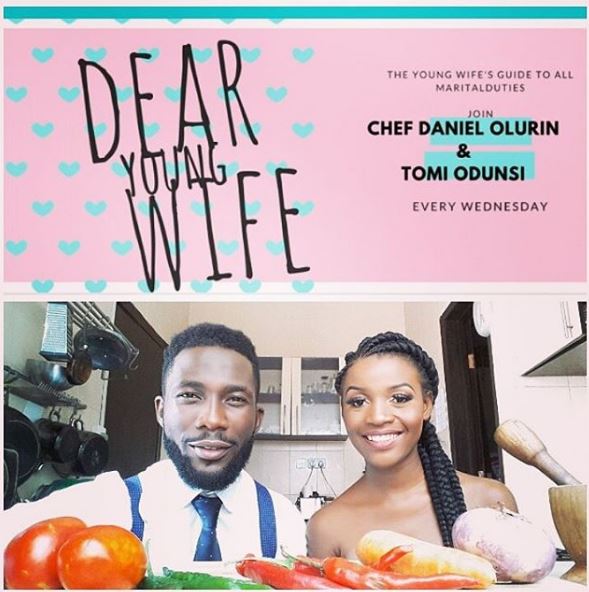 Actress and songwriter Tomi Odunsi Fadina has teamed up with Chef Daniel Olurin for a new vlog set to be released every Wednesday.
Called "Dear Young Wife", it is described as the young wife's guide to all marital duties. In episode one, the two of them are talking about kitchen management and how important food hygiene is.
Watch below.