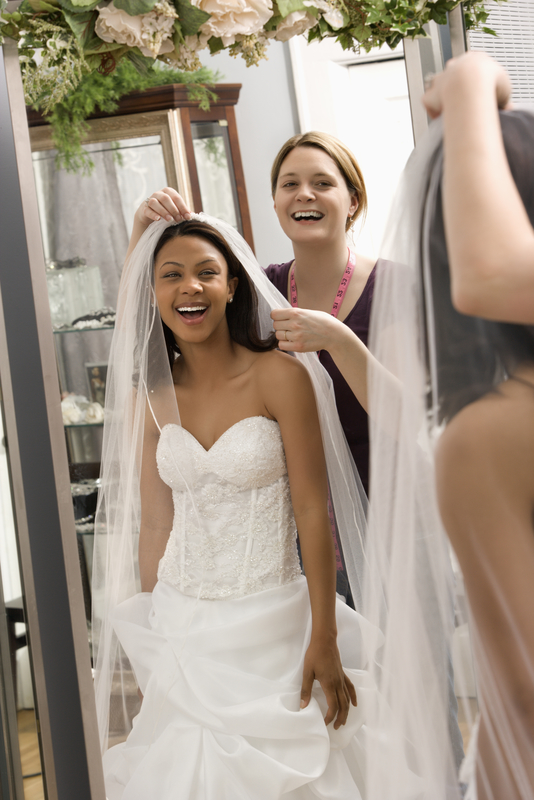 A lot of girls at some point in their lives, spend time dreaming about their wedding day. The dress she'll wear, the man she'll marry, the venue where she'll recite her vows.
Shopping for a wedding dress should be one of the most fun, exciting, memorable moments of wedding preparation, but we all know it can also be one of the most stressful.
Brides seeking out their perfect wedding gown need to come prepared. Before you do your wedding dress shopping make sure you ask yourself certain questions. Below are a few tips to help you on this fun but sometimes stressful task.
Set a Budget
The average wedding dress from a bridal boutique in the UK costs £2,000 – you can blow the bank if you want to but there are much cheaper ways to find a dream dress.
Agree on an amount with your family or husband-to-be and stick to it. (Also remember to budget for shoes, accessories, etc.)
Decide if you want a bespoke wedding dress, designer dress or something off-the-rack that you adjust to suit your body.
Buy a Dress that Fits your Body Type
What style is best for my body type? This is one of the most important questions you can ask at your fitting. Don't be afraid to try on a variety of different styles, even if they're not what you had in mind when you were looking through Instagram or walked in the door. You might be surprised about what you end up loving, even if it wasn't your original idea of the perfect dress.
I find that as gorgeous and romantic you want your dress to be, keep in mind the practicality of it as well. It will be very difficult to dance in some dresses, as opposed to a wedding dress that has more room at the knees.
If you're looking to make a statement in all your bridal portraits, you have to keep in mind the neckline of your dress. Additionally, researching the length of your dress skirt and what sort of shoes you want to wear will help you figure out which wedding dress you want to buy.
Accessories
It's easy to get caught up in the moment and finding the perfect dress, but don't leave the appointment without discussing and/or trying on veils, headpieces and accessories that will complement and enhance your overall look. Do you want to look classic, glamorous, edgy or even sexy? The accessories go a long way in creating your 'look'.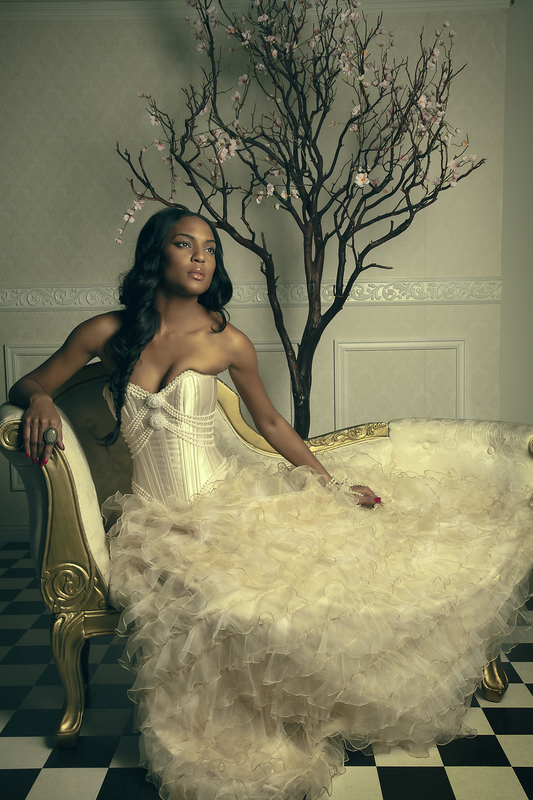 Current Trends
It's important to look at what trends are in style for the season, but also what suits your personal style. Make sure you attend bridal showers, look at bridal magazines to see what is on trend and ask your fitting consultant.
Wedding Venue and Dress Code
The time and dress theme all play a role in the style of dress you end up choosing. Typically, a dress for a Saturday night black-tie wedding and a Sunday morning garden wedding are very different.
Delivery
The amount of time it takes between ordering and receiving your dress depends on each designer. Ask about delivery times–that way you will have an estimated arrival date.
I hope these tips have been helpful in that dress making decision, remember choose the dress that makes you feel the most beautiful and confident. Choose the dress that best flatters you. Love it, and own it, and don't let the dress wear you.
Until next time,
Happy Planning! x
Photo Credit: © Iofoto | Dreamstime.com – Seamstress Helping Bride. Photo |
© Ospictures | Dreamstime.com – Dramatic Bride Photo