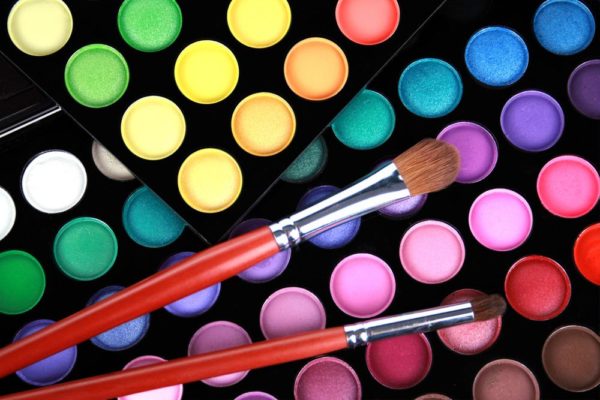 Like most things, when we shop for makeup or decide on a look that we want to create, we are inundated with choices. With so much variety and so many different shades to choose from, it can sometimes prove difficult to make a decision on a colour palette that works for us.
With eye makeup, it's important to consider what colours will work best for you based on your skin tone and eye colour. When you take these things into account, you are more likely to find looks that are flattering.
Your makeup on your wedding day is important and it's likely to have an impact on how you feel and how much you are able to enjoy yourself. With cameras flashing and people waiting to be greeted and entertained, you want to feel that you look your best.
Keep reading for our fool proof guide on how to match your eye make up to your skin tone.
Dark skin tones
If you're lucky enough to have deep chocolate skin, you've been blessed in more ways than one. Not only does your skin looks stunning on its own, you will also find that a wide range of different coloured eyeshadows will complement your complexion. If you want to go for browns, opt for the darkest shades that will show up on your skin and mix in some burgundy tones for a standout look. Feeling more daring? Luckily you can carry off some pretty intense bronze shades too. Choose bright or muted gold tones for a more glam look. This will also work well if you are wearing a heavily embellished dress, as you can match the shade on your eyes to your dress. In terms of colours to avoid, steer clear of pale shades, particularly pinks and whites, as these have a tendency to make dark skin appear ashy.
Medium skin tones
Skin that sits somewhere between dark and light should choose warm shades as anything too cool can wash you out, particularly if you have olive skin that can sometimes have a sallow undertone. Choose reds and pinks, which will look gorgeous if you choose a bouquet that also incorporates these shades. Line your eyes with a chocolate brown pencil; or if you are feeling adventurous pick up an emerald green shade, which will make your eyes pop.
Fair skin tones
Ivory complexions can pull off a lot of different bring tones and these look particularly good if you have chosen a classic white wedding dress with a vintage feel. Choose an up do hairstyle that will allow your eye makeup to take centre stage and do all the talking. Purples and royal blue shades look really special and work so well when put against your porcelain skin. If you are choosing a heavily lined look and also want to add lashings of mascara, consider switching out black for brown, as this will look less harsh.
Until next time, happy planning. X
Photo Credit: © Julia Druzenko | Dreamstime