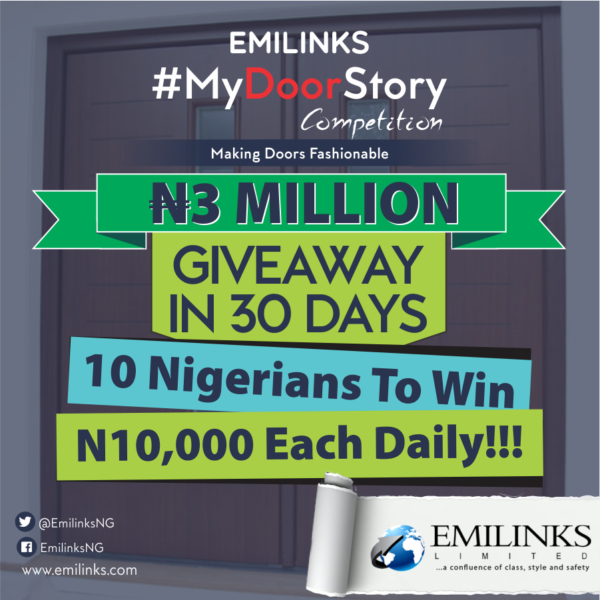 The #Emilinks #MyDoorStory N3,000,000 Giveaway is still on and each day for the past 17 days, 10 lucky people have gotten N10,000 for sharing photos of doors and the importance of the doors. More winners will be picked before the end of the month!
You can catch up with the previous days of the Giveaway here.
Thank you so much for participating as we love the creative turn your short stories are taking and your creative photos. Please keep sending them in, it might be your turn to win today!
It's a new week and we are switching things up! So instead of sharing a photo of the doors in your home, we want to hear about the Good Kitchens (plus the aromas if you want) and your good wardrobes. So get snapping!
***
About Emilinks
Emilinks is a global manufacturer of world-class finishing and furnishing products such as doors, beds, kitchens, dining sets, wardrobes and shelves for homes, offices, hotels, royal palaces, presidential lodge, honeymoon suites and luxury villas. Emilinks uses a variety of innovative techniques blended with exclusive designs to build premium quality products.
With a record of excellence in all areas, Emilinks wants to empower Nigerians over the next 12 days!
MD/CEO of Emilinks Limited, Solomon E. Nwadiogbu, a very patriotic Nigerian is standing his ground to see that fake and substandard products are totally eliminated in Nigeria. He pioneered a campaign to eliminate fake and substandard products by crashing the prices of doors, wardrobes, kitchens and other furniture products in Nigeria.
We may have realized that doors play a huge part in our everyday lives. Ever wondered why there are so many philosophical sayings which include "Doors", now is your time to reflect on the role doors play in your life and the disadvantage of having bad doors!
***
How to participate in the N3,000,000 Giveaway
Take a clear photo of yourself featuring a good kitchen or a good wardrobe
Share a story about the importance of having good kitchens and wardrobes in your home and/or the society
We are looking out for creative, interesting, inspiring, intellectual and funny stories!
Creatively linking in the Emilinks brand will be a plus. The key word is CREATIVE.
Submit your entry via Twitter, Facebook, Instagram or on www.bellanaija.com/tag/emilinks
For entries on BN, simply leave a comment on the post of the day. e.g Day 8
Remember to add the hashtags #Emilinks and #MyDoorStory to your post on social media or comment on BN
Unfortunately, we cannot view social media entries via private accounts and DMs will not be accepted
10 winners will be selected daily to win N10,000
Enter each day!
Be sure to find out more about Emilinks and explore the brand via the following channels.
Website – www.emilinks.com
Twitter – @emilinksng
Facebook – EmilinksNG
Abbreviated Terms & Conditions
Participants can enter as many times as possible
Entries reset each day at 10AM West African Time, therefore a new entry is required each day
10 Winners will be Chosen per Day
For social media entries, no Direct Messages permitted, only via Open/Public pages
For entries on BellaNaija, ensure you include an active email address in the email box
Winners will be chosen by an in-house judging panel
Assessment will be based on the photo and/or the story
Participants can only win ONCE during the 30 Day period
There is no entry fee for participation
Participants must be over 18 years old at time of entry
Winners can be based worldwide, however, MUST have a valid Nigerian bank account
Money will be paid via local bank transfer
For due diligence, list of participants names confirmed via bank account will be kept on record
List of winners' social media handles and BN usernames will be published
Winners are encouraged to share news of their win via social media
****
Here's the list of our 10 lucky winners! You will be contacted today
Post on BN:
1) Nnedimma – @EmilinksNG @bellanaija
A wardrobe can make or mar someone. My old wardrobe is cockroach infested. I have phobia for cockroaches, even in deep slumber, I can sense the presence of one perched on a wall. And because of this I normally keep a broom beside my bed which I use to kill it. I knew where those cockroaches were coming out from but I kept procrastinating, telling myself that at the end of the month, that I would change my old wooden wardrobe made by the carpenter living within my area. The wardrobe is heavily infested with wood worm, termites and cockroaches that most times, I have to fling any cloth brought out from there a couple of times before wearing it to rid them of any insect.
On this particular day, I went to the office, Audu my colleague has been making passes at me, but men, I kept telling him that he has nothing to offer me other than the same amount that we are being paid every month. So I cat-walked into my office I share with Audu and three other persons. One look at me from Audu, he asked me
'Babe, you decided to come to the office today with your kinsmen?'
'Have your people already decided to collect your bride price without telling me again?'
At first I was lost, I didn't know what he meant by that. It was even when he came and took out the dangling cockroach at the collar of my shirt and the whole office erupted into laughter that everything made sense to me.
I was so ashamed of myself that I could not go to lunch that day again. I didn't need anyone to tell me the root of my problem. So on my way back I went to the market to get a better wardrobe. And after much supervision, I settled for #Emilinks wardrobe, a good, accommodating and quality wardrobe with fine finishing.
Now I don't have to worry about wood worms, cockroaches and pest.
#Emilinks #MyDoorStory #Day 17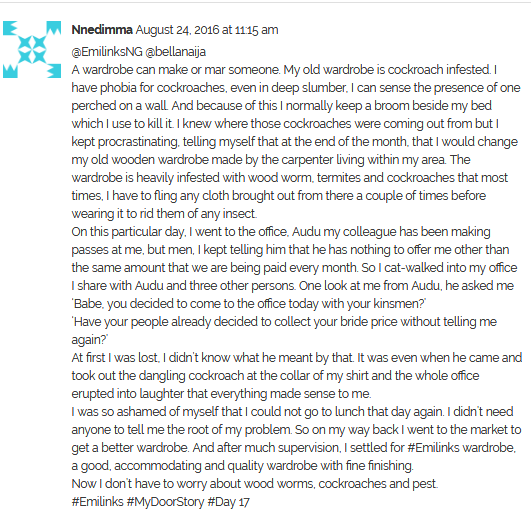 2) Philmara – Come babe, have you noticed how Jane is always shining? See her attire, as if it just came from the laundry. Yes oo, am telling you, replied Aisha to Mimi. I admire her oo. Chai, I do wonder what's her secret. Hmm, you can't believe it. Aisha laments! I went to the market the other day, with the new clothes I just bought, Trust me na, I hanged it in my wardrobe. I was walking with my shoulder's high and head up, showing off my new pick. I never cared to check the clothes since it was new and it's been in the wardrobe since I bought it. When I was leaving the mall everyone was staring at me, some were even pointing at me as if I had shit on my body. I thought they were admiring my outfit but their faces said otherwise. I became uneasy, a lady now called me, thank God for her, she took me into the restroom and showed me the back of my white and blue dress, a heavy zig-zag line left by the legs of moths. I couldn't believe, babe. I almost wished i could just disappear from there. I had to use the backdoor oo. When I went home, almost all my clothes had signatures of moths and spiders on it, my black suits oo. But wait first oo, said Mimi, is it not the same thing that Jane uses in her house? Abi no be the same wardrobe all of us get? So in order to know why Jane's clothes, shoes and clothings are always top notched and aired, they decided to visit their friend. When they got to her house. Aisha asked Jane casually what the secret of her latest grace is. Jane smile and kept quiet, being the type that doesn't talk too much, she took them to her room, and they were like wow, all agape at the brilliance of her wardrobe. And sure there was a clear stark difference. There is no way under the heavens that moths and spiders can scale through Jane's wardrobe. Talk more of peeing on her clothes. So Jane, with a sigh of triumph, narrated that all credit goes to Emilinks doors, you can order for it and it will be delivered. Emilinks doors is just what every woman with a taste needs in her house. Same goes for my kitchen, solid and impregnable. Aisha looked at her friend and said, babe, waiting we dey wait na, make we ma up our game, ehen, Jane girl, how far na, how can we get it, like sharp, sharp? It's very simple, just visit http://www.emilinks.com, or you can even ask Bellanaija, or Twitter @emilinksng, Facebook at EmilinksNG. Hey, just like that? I didn't know. Oya, make we dey go, with Emilinks, no more disgrace, Get Emilinks doors, and up your game! Thanks in advance Emilinks #Emilinks #MyDoorStory #Day17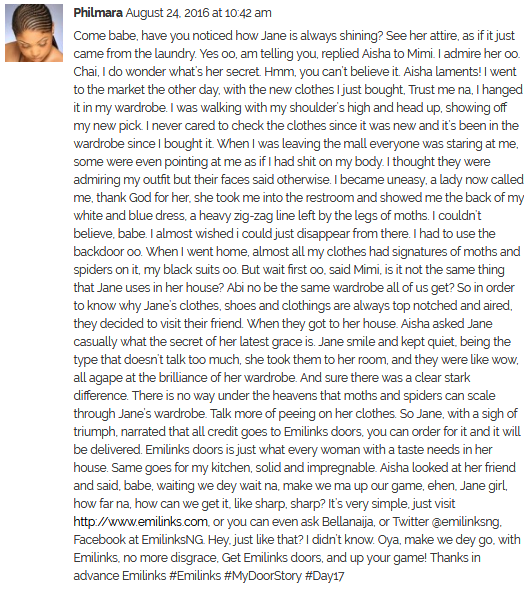 Twitter:
3) @dopefreeze- #Emilinks #mydoorstory @EmilinksNG
D kitchen really is d heart of d home where family gathers$where d magic happens☺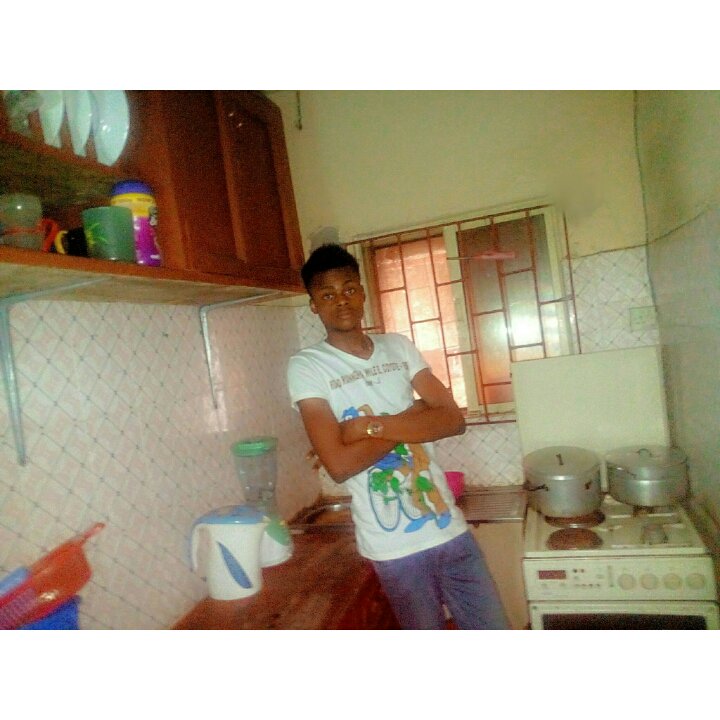 4) @Helenaloveth- @bellanaija Good wardrobe keeps your clothes neat and protect them from rats and cockroaches #Emilinks #MyDoorStory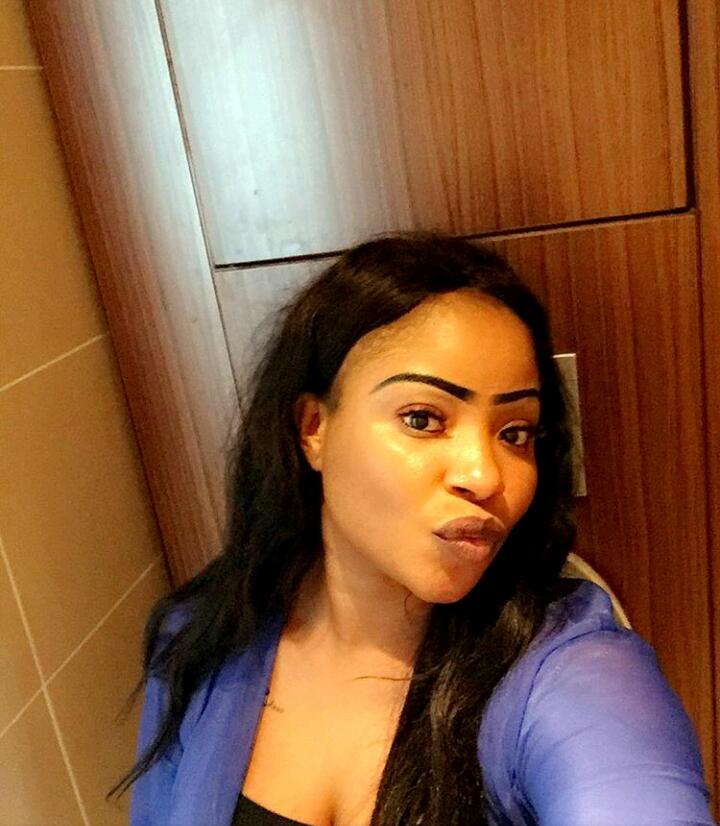 Facebook:
5) Opeyemi O. – Day17
#Emilinks #MyDoorStory
I am guy that loves looking good and more so I work in a sector whose main criteria was a good and properly arranged appearance. But I had a problem of proper organization and the fact that I barely had time for myself made it worse.I was struggling with this battle and I decided to talk to my fiancee about it and she said why didn't I tell her all this while.She said there was something that could solve that problem. I wondered what that will be and she said there's a wardrobe we will buy and its produced by Emilinks.I said I needed a wardrobe that was spacious and that had partitions to put my shoes,belt,wears and the rest.She said I shouldn't bother much about it that she'll help me go about it and i gave some money.My fiancee was true to her words,the wardrobe was breathtaking. I appreciated her the more.My Emilinks wardrobe was installed and ever since then my clothes remain properly arranged,all I need do is keep my shoes where they are supposed to be,my belts and wears and they remain the way I kept them even if I have to travel for a long while unlike how it used to be before.Thank you Emilinks for this wonderful product…Wish you more blessings and patronage.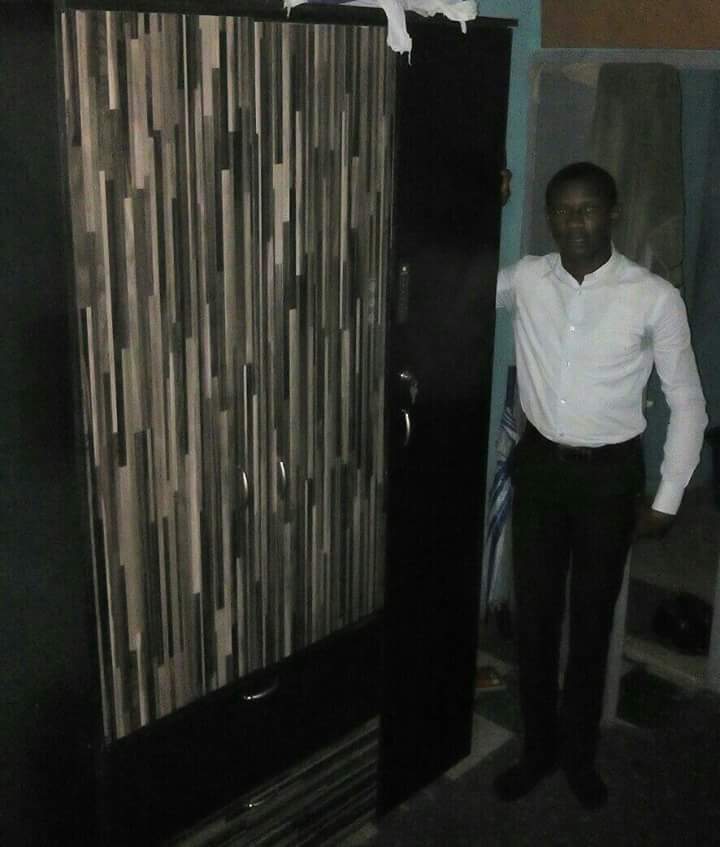 6) Alao I.– ‪#Emilinks‬ ‪#MyDoorStory‬ Day 17 After returning home last session,I discovered much of my wears both English and traditional were missing,how?;I thought.Immediately my elder brother got back home I questioned him and he told me he gave out some of my wears mostly traditional thinking I wouldn't wear them again..Aww I was sorrowful.Can't someone go to a university and come back home and still meet their things inplace in?.Most painful was the traditional wears I mostly rock during the yam festival in my village.Not wanting to miss the festival,I quickly made preparation for my favorite traditional wear,"Agbada". On the festival day,I clothed myself with my Agbada ready to jollycate with my mates.I so much had fun,Thank goodness I wasn't left out.After the festival I decided on having a wardrobe in our room with different locks for us.Now I can easily go to school and still meet my clothes.For quality,durability,strength and price wise,I went for Emilinks wardrobe for myself safekeeping of my traditional wears.Am now the new kabiyesi of my home…… Now I have my wears intact..Thanks to Emilinks wardrobe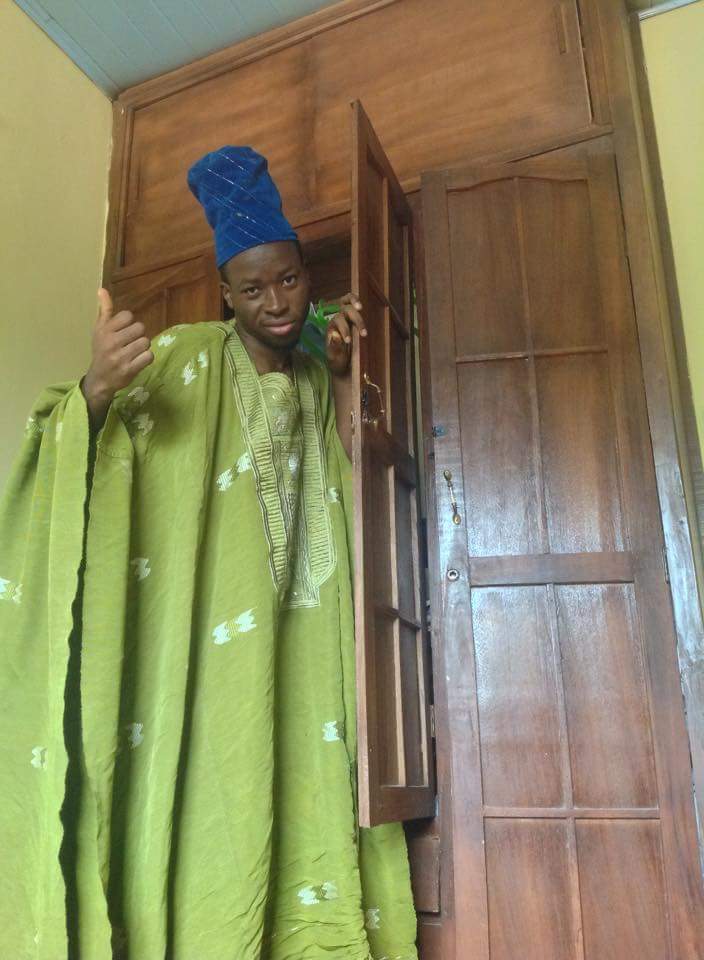 7) Badamasi S. #EMILINKS#MyDoorStory#Day17 To most of us, the idea of using a kitchen door is a waste of money. The wrong assumption is that, kitchen is an integral part of the building that only leads to the dinning and no stranger can come through it from outside. We often forget that, kitchen is the most important part of the house. That's where we keep our food and if not properly locked, enemies can get into it and steal or poison our food stuff. You just said God Forbid? OK… God Forbid but use Emilinks door and always lock it for SAFETY.
Am sure, after reading my story, you will learn the habit of locking your kitchen door as much as you lock others whenever you are going out.
Just last month, my roommate and I went to night class in preparation for our final year exam. Robbers broke into our kitchen through the back ceiling with the intention of going to the main room through the kitchen door to take our laptops and electronics.
Unfortunately for them, early hour on that day before we left to school. We locked all the doors, including that of the kitchen. So, they were so surprised to meet it locked because their prediction is that, most houses do leave their kitchen doors unlocked. They attempted breaking the door with knife but all to no avail.
Thereafter, they searched seriously for anything they can steal from the kitchen but nothing, because as a matter of fact, we cooked the remaining rice at home before we left to night class. The burglars decided to compensate their effort by casting away our cooking gas, and utensils.
To us, our cooking gas was a lost, but the pain would have been terrible if they got access to our room where they would have gone away with our laptops and electronics which were their main targets. This would have seriously drawn me back, because my final year project is in the system and no back up for it anywhere.
Can you now believe that, its not only good to get a strong, durable and secured kitchen doors from #Emilinks, but it is also important to always get it locked all the time.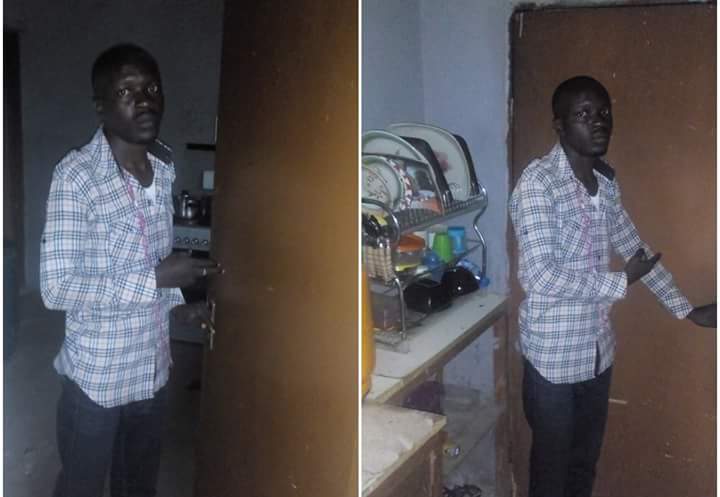 Instagram:
8) @jomi_black- #Day17. I'm a student, one thing I cherish most is my appearance outside, I try as much as possible to keep my cloths in good order, well ironed, folded and hanged. A wise man once said and I quote " Dress the way you want to be Addressed". Arguably ; a lady will go out with a guy who's appearance is ok and superb than one who's appearance is bad. #MyDoorStory # Emilinks @bellanaijaonline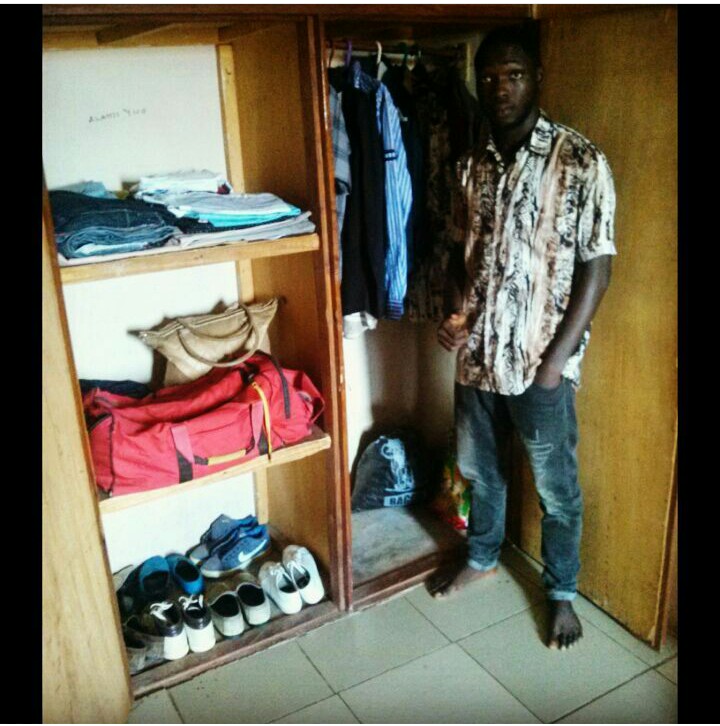 9) @amaranwakire- Wardrobe simple put is a closet used in storing valuables and clothes ,years back when I was single I use to liter my cloths anyhow wherever I pull it.fast forward when I started dating my them fiancé now hubby ,he was so organized that I got jealous of him,I started learning from him on how to arrange cloths and keep it safe ,now am a pro in wardrobe arrangement and it makes my room so neat and free because u will not see any of my clothes liters anyhow ,if you don't have one you can get yours from Emilinks shop ranging from stable and movable which you can carry about even when you are changing apartment #myDoorStory #Emilinks #day17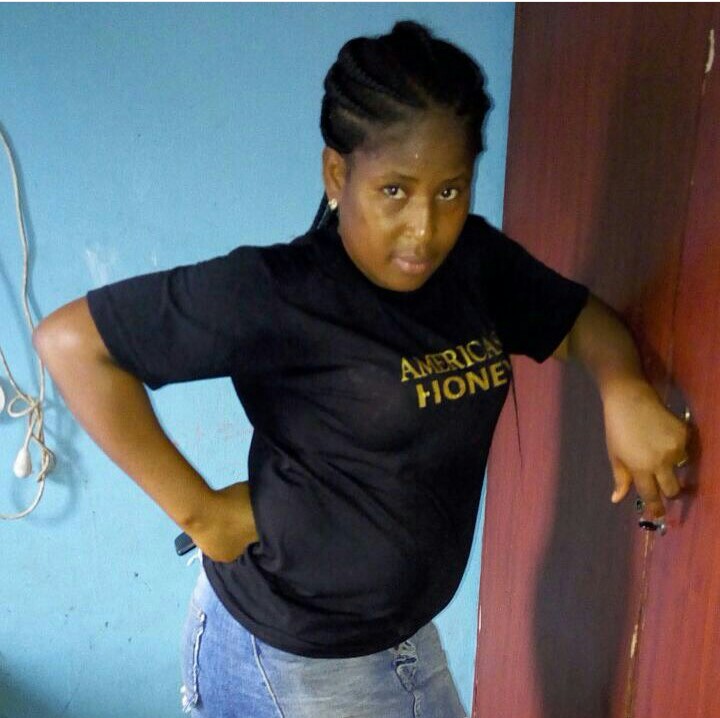 10) @sexyblessing86- My Wardrobe is the Castle that house my Clothes, Bags, Shoes, Jewelries. Last year, I was preparing for a job interview and I didn't know which cloth to put on for the interview. I decided that a suit would do but I had no money to buy a new good suit as an applicant that I was then. I was very troubled, because I needed to have an edge over the rest. I kept thinking what to do, I decided to go through my Wardrobe, I was checking out all the clothes in it. Alas, I found one of my suit that I haven't wore over a year and was surprised it was still looking all new. It wouldn't have be possible seeing that suit still good if not for the wardrobe that shielded it from Dust and Cobwebs. Above all, it saved me from buying another suit even as I didn't have the money to get a new money. I wore the suit to the interview looking great in it and Glory Be to God, I got the job. ?????? That's one of the numerous advantage of a good Wardrobe that has a good door synonymous to the Emilinks Door. #MyDoorStory #Emilinks @bellanaijaonline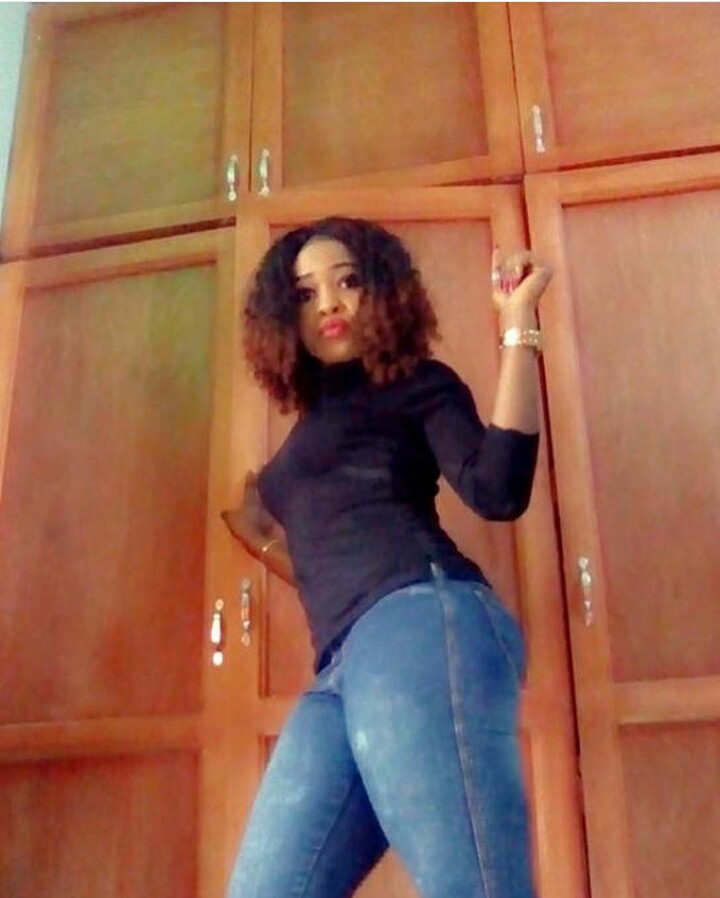 ____________________________________________________________
If you were announced as a winner on previous days of the giveaway, please check your Inbox/Message requests/Spam for all the details we need to process your reward.