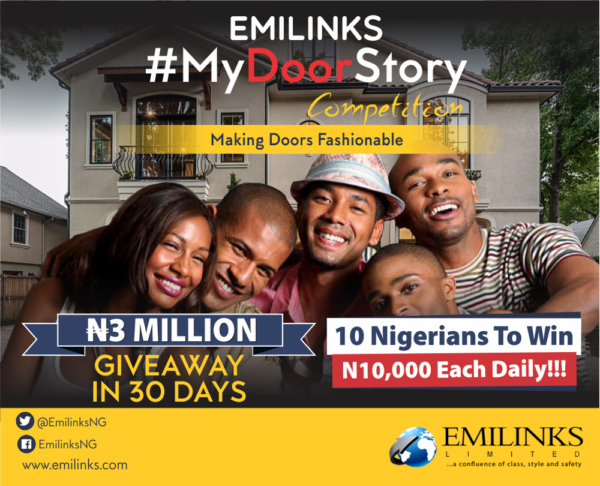 The #Emilinks #MyDoorStory N3,000,000 Giveaway is still on and each day for the past 21 days, 10 lucky people have gotten N10,000 for sharing photos of doors and the importance of the doors. More winners will be picked before the end of the month!
You can catch up with the previous days of the Giveaway here.
Thank you so much for participating as we love the creative turn your short stories are taking and your creative photos. Please keep sending them in, it might be your turn to win today!
It's a new week and we are switching things up! So instead of sharing a photo of the doors in your home, we want to hear about importance of building houses with quality materials and not substandard materials and your good wardrobes. So get snapping!
***
About Emilinks
Emilinks is a global manufacturer of world-class finishing and furnishing products such as doors, beds, kitchens, dining sets, wardrobes and shelves for homes, offices, hotels, royal palaces, presidential lodge, honeymoon suites and luxury villas. Emilinks uses a variety of innovative techniques blended with exclusive designs to build premium quality products.
With a record of excellence in all areas, Emilinks wants to empower Nigerians over the next 9 days!
MD/CEO of Emilinks Limited, Solomon E. Nwadiogbu, a very patriotic Nigerian is standing his ground to see that fake and substandard products are totally eliminated in Nigeria. He pioneered a campaign to eliminate fake and substandard products by crashing the prices of doors, wardrobes, kitchens and other furniture products in Nigeria.
We may have realized that doors play a huge part in our everyday lives. Ever wondered why there are so many philosophical sayings which include "Doors", now is your time to reflect on the role doors play in your life and the disadvantage of having bad doors!
***
How to participate in the N3,000,000 Giveaway
Take a clear photo of yourself in the front of a building, NOT in front of a door only, but in front of the entire building showing in the background.
Share a story about the importance of building houses with quality materials and not substandard materials in your home and/or the society.
We are looking out for creative, interesting, inspiring, intellectual and funny stories!
Creatively linking in the Emilinks brand will be a plus. The key word is CREATIVE.
Submit your entry via Twitter, Facebook, Instagram or on www.bellanaija.com/tag/emilinks
For entries on BN, simply leave a comment on the post of the day. e.g Day 8
Remember to add the hashtags #Emilinks and #MyDoorStory to your post on social media or comment on BN
Unfortunately, we cannot view social media entries via private accounts and DMs will not be accepted
10 winners will be selected daily to win N10,000
Enter each day!
Be sure to find out more about Emilinks and explore the brand via the following channels.
Website – www.emilinks.com
Twitter – @emilinksng
Facebook – EmilinksNG
Abbreviated Terms & Conditions
Participants can enter as many times as possible
Entries reset each day at 10AM West African Time, therefore a new entry is required each day
10 Winners will be Chosen per Day
For social media entries, no Direct Messages permitted, only via Open/Public pages
For entries on BellaNaija, ensure you include an active email address in the email box
Winners will be chosen by an in-house judging panel
Assessment will be based on the photo and/or the story
Participants can only win ONCE during the 30 Day period
There is no entry fee for participation
Participants must be over 18 years old at time of entry
Winners can be based worldwide, however, MUST have a valid Nigerian bank account
Money will be paid via local bank transfer
For due diligence, list of participants names confirmed via bank account will be kept on record
List of winners' social media handles and BN usernames will be published
Winners are encouraged to share news of their win via social media
****
Here's the list of our 10 lucky winners! You will be contacted today
Post on BN:
1) Douglas – I was invited to a Workshop on Food Safety, Personal and Kitchen Hygiene as one of the speakers.
While having a discussion with the people who attended from various parts of the country, I realized most of them face the same the problems. Kitchen thefts, attacks from rats, insects like cockroaches and various stories. Some of the stories where quite hilarious. I recall one told me how she found cockroach inside her pot of soup after serving her husband, another said how she jumped out of the kitchen after a rat jumped on her from her bag of rice when she was about to cook. Lots of funny stories that everywhere was lively.
They all wanted to know what the solution was, the best rat killers, insecticide and all that. I told them that all that would contribute to poor kitchen hygiene and could even be poisonous to the foods. I gave them a simple solution, change your kitchen door, kitchen windows and cabinets all to Emilinks. Many wondered what Emilinks while others have heard in the past but ignored. I assured them with the Emilinks brand of doors, windows, and cabinets, it was goodbye to rodents, insects and it will ensure a good food safety and kitchen hygiene in the society. They were all impressed and thanked me after.
#Emilinks, #MyDoorStory – Day21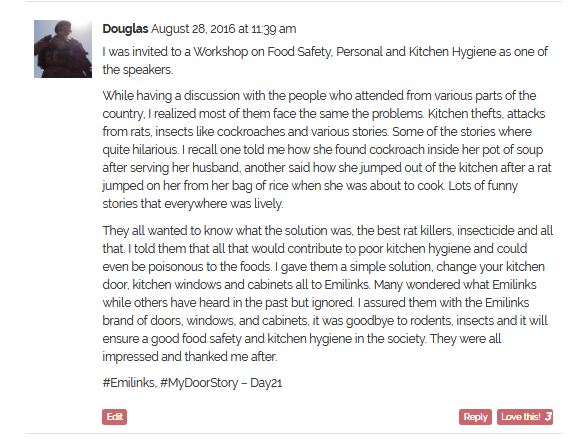 2) Ehinomen – Day21
#Emilinks #MyDoorStory
There is this particular aunt of mine I always love visiting during the holidays and this is because her home is sooo cozy,from the surroundings to the flowers to the house itself.What impresses me more in her house is her Emilinks wardrobes.They make you feel at home and are beautifully and wonderfully made.Most times when I want to snap a photograph to upload on a social media,I run down to one of the wardrobe and snap. It is sooo beautiful with its various partitions.Something interesting happened One day.A friend of mine came visiting in my aunts house, for a while I was busy so I left her in the room alone.When I was through, I came into the room and later saw my friend off.When she got home she called me and said there's something she wants to tell me.She said while I was busy in the kitchen, she wanted to take one of my tops she admired(you know we ladies, how we pick each others clothes..close friends though).She said she kept struggling with the wardrobe but couldn't open it and she wanted to know its make.I laughed and told her it was an Emilinks wardrobe and she said she needed something like that and was going to tell her dad.That she did and they got an Emilinks wardrobe.. Emilinks product sell for themselves,no too much talk is needed.When you see an Emilinks product,you smell quality all around it..Emilinks furniture on point.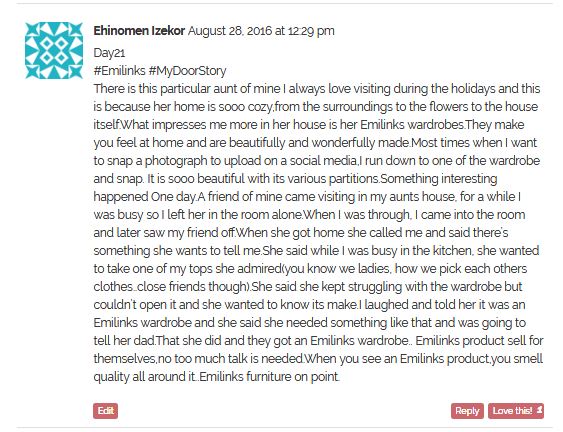 Twitter:
3) @Sarina_guy – @bellanaija @EmilinksNG Kitchen is the heart of the home, because its where meals are created #MyDoorStory #Emilinks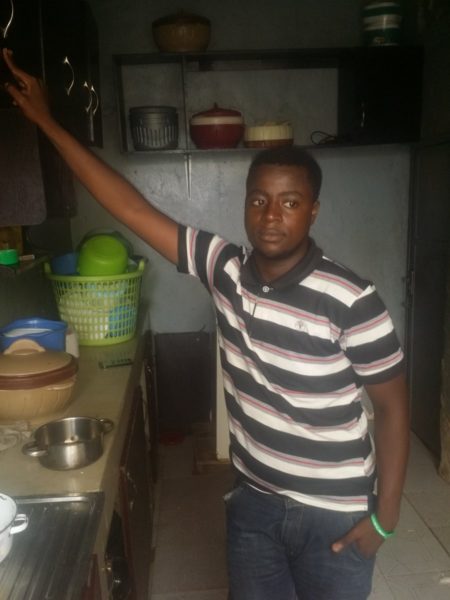 4) @KelvinCrag – I love my warddrobe doors, my wardrobe doors helps secure my clothes. #MyDoorStory #Emilinks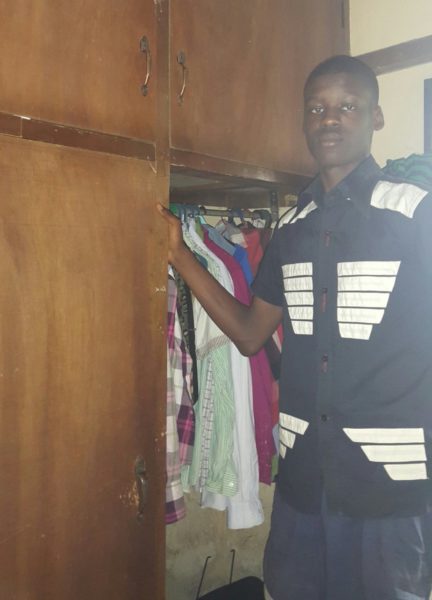 Facebook:
5) Eniola K. – Having a roommate is one of the nicest thing but not have a wardrobe is the problem. Bunmi seems to be a good girl but the problem she has is that she is fond of wearing my clothes and using my jewelries all in the name of being my friend, the main reason why she was she has the opportunity to use them was because I had no wardrobe to keep them safe, my belongings were always in a GHANA – MUST – GO bag, But it was really getting out of hand for me, one of the bad sceneriao I had was when I was planning of wearing a necklace to a dinner party I was already dressed before I noticed my necklace was nowhere to be found. I had no choice than to go like that. I decided to seek an advice from a friend on how to keep my belongings she told me not to worry that I should go for an Emilinks wardrobe since Dat was what she is also using in her room at first I was thinking if I could afford such not until she told me Emilinks is giving 50% discount on all their furniture I didn't believe it not until she gave me their site to log on… I was very happy when I saw the range of quality and affordable products they had. Ever since have bought an Emilinks wardrobe have not been having issues with Bunmi anymore. Thanks to EMILINKS for coming to my aid when I needed them. #Emilinks #MyDoorStory Day 21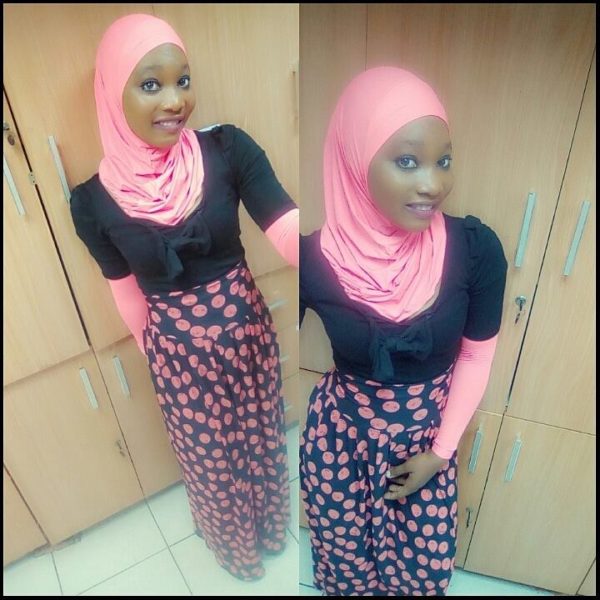 6) Jahmai S. – Day21
#Emilinks #MyDoorStory
I am a lady married into a polygamous home, I happen to be the second wife.When I came into the house, the first wife wasn't so happy with me but she wasn't making any trouble but her kids had no issue with me.Months went by,my senior wife started causing trouble,she always wanted us to engage in quarrels but I always avoided it.Her children started following her trends,I feel she instructed them to start avoiding me as well.I didn't let all the this get to me because I understood what was happening.No woman wants to share her husbands love with anyone but I believe we could still have lived together in peace.Things started getting out of hand so I decided to put a hidden camera in my room.One has to be careful these days.As if I knew my senior wife had plans for me.One day I went shopping,I forgot to lock my room door.On coming back,I went directly into my room but I perceived someone else' perfume, I have a very sensitive nose.I wasn't at ease,I showered then decided to watch my hidden camera. Lo and Behold what I saw..My senior wife happened to have entered my room with a small content in her hand.She walked directly to my wardrobe and tried to open it but my Emilinks wardrobe lock is not the regular type, it has its uniqueness of opening in an anticlockwise direction and not clockwise.She kept forcing when she realized she couldn't open my wardrobe, she left angrily.I personally begged my husband to install this wardrobe in my room because it was the same type I used while in school and it was a total protection.To shorten the story, I never forgot to lock my door after that even though I knew I had a safe wardrobe. All thanks to the producer of Emilinks wardrobe, may God continue to provide more to fill your purse so as to continue producing life saving furnitures.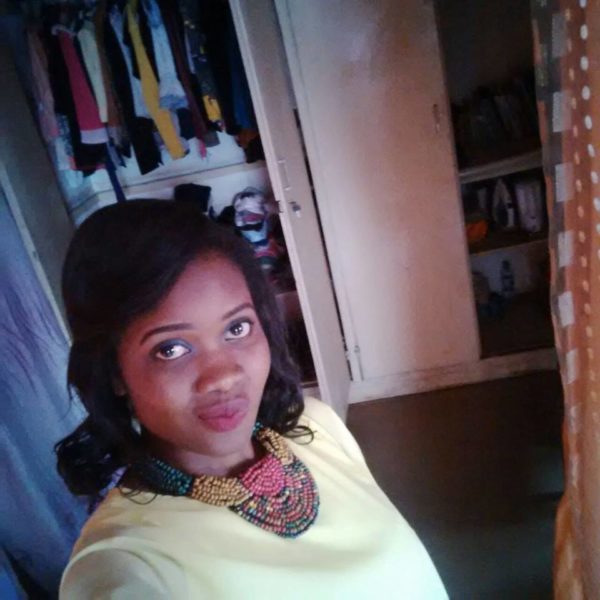 7) O. Racheal – 16 hrs ·
Day 21
#Emilinks #MyDoorStory
On this ill fated day, i had an argument with my hubby, the argument was about the superiority between male and female and he took it the wrong way. He got angry and stopped talking to me till the he slept off for the day.
Knowing the key to my husband's heart i woke up early to cook for him but before i could finish cooking he had left for work. When he came back from work i greeted him and he answered grumbling. With this in mind i went into kitchen to cook his favourite "jollof rice" so i opened the kitchen door so the aroma could fill the house. After cooking i ate mine and locked the kitchen door . Moments later i could hear someone trying to enter the kitchen so i just lay there on my bed. He later came into the room smiling at me saying "baby am sorry, can you open the kitchen door for me now am hungry". I smiled and said boastfully my kitchen is my domain and its secured with Emilinks door. We later laughed at ourselves in which i apologized. So i picked up the key and open the kitchen door and serve my hubby his food.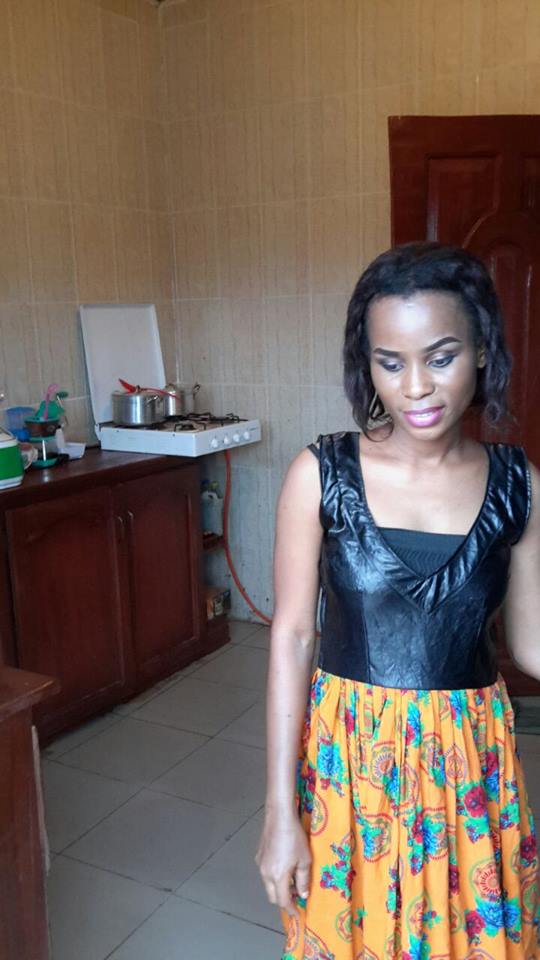 Instagram:
8) @dubieamobi – My name is dumebi, I leave early in the morning to my place of work, I work 12 hours a day, privilege for an hour break Daily, with no good food at my work area during break, the available foods are mostly snacks. I love pounded yam and ofe onugbu but its not available. Each time, I get back home hungry, tired, feeling dizzy with stomach ache. Getting to my house, seeing the kitchen door quench all the hunger and brings me joy, hope of feeling better again, I could imagine my ofe onugbu through my kitchen door. @bellanaijaonline @EmilinksNG #Mydoorstory #Emilinks #Day20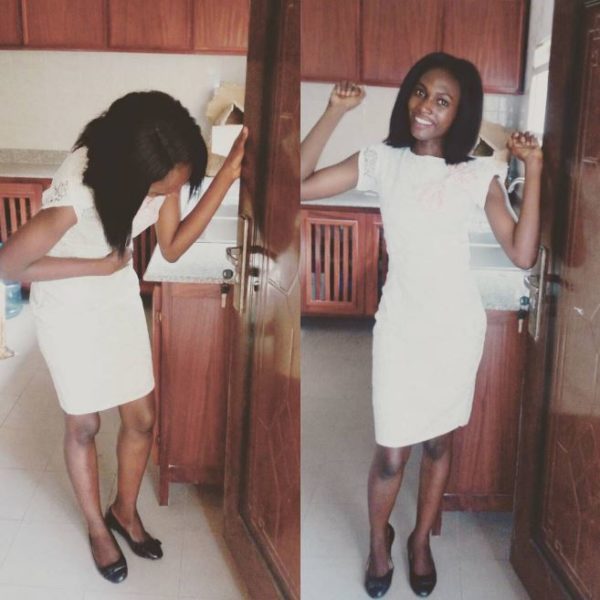 9) @ferrytimcharis – Snapping with a Quality wardrobe which is 25 years old (older than I am). It was obviously made with a quality wooden material just like #Emilinks products. #MyDoorStory My wardrobe over the years has covered up my laziness to arrange my room most especially when my female friends come around, I just pack all my clothes inside the wardrobe without arranging pending the time the visit elapses. Which basically I would arrange properly after the visit….Lol….Every guy can't relate to this scenario.
@bellanaijaonline #day20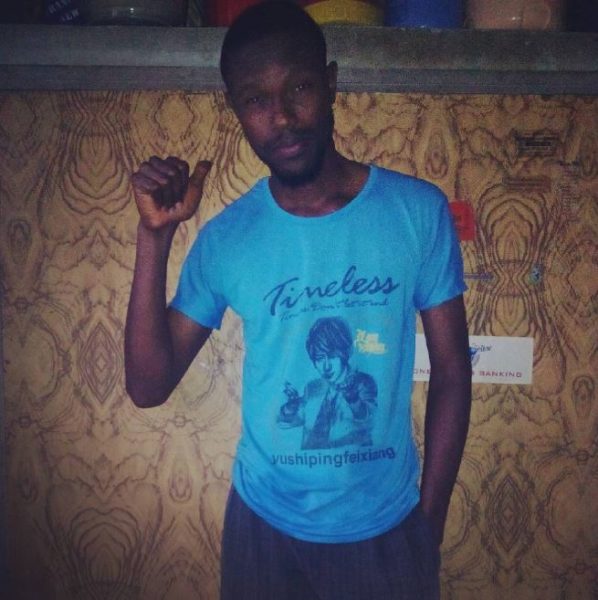 10) @thegoldenson12 – I had decided not to use Twitter to share my story because I wouldn't have enough space luxury to do so. This wardrobe is made of solid wood and it contains my mum's official wears and our baby clothes. We have confidence in this wardrobe because, once it is locked, rats can only wander around but can't enter it. It is partitioned into various sections and clothes are neatly arranged into it. This wardrobe is 9 years old and still strong. Don't compromise your standard by buying cheap and fake products. So far, I am yet to meet someone who regretted buying emilinks. I can never meet someone like that. I remember vividly one day, I was looking for my clothes I was going to rock to church and my sister kept teasing me that rats had eaten it, I smiled and said if only u know that your jokes nowadays are very funny. I knew my clothes were safe at mum's left wing of the wardrobe . I love #emilinks the maker of doors , cabinets and many furniture. Thanks for reading #mydoorstory day 21 @bellanaijaonline .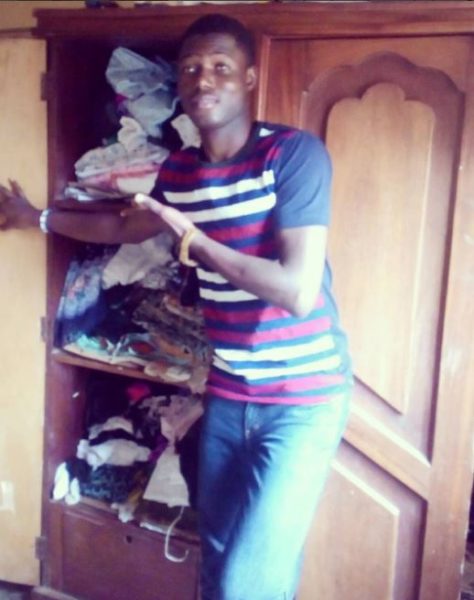 ____________________________________________________________
If you were announced as a winner on previous days of the giveaway, please check your Inbox/Message requests/Spam for all the details we need to process your reward.