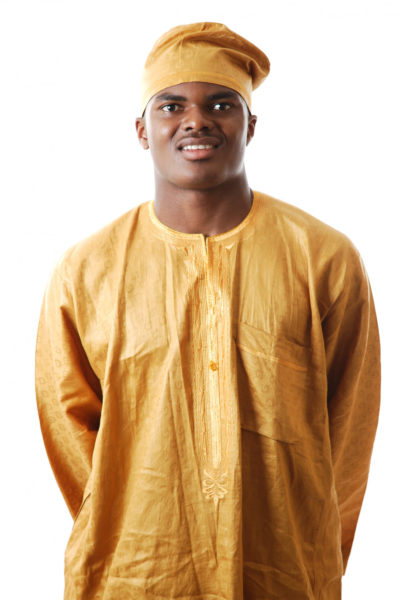 One of the trio spoke, "Femo baba, how you wan take tell that Yoruba babe, Shaki, say you like am?" "Chai! I tire o!" said Femi shaking his head. Then a third round-faced guy placed his arm across Femi's shoulders and said in reassuring tone, "Calm down Femo, e no hard na. Just say, mo n'ife re Shaki." They all roared with laughter while Femi added, "who Yoruba don epp?" Even I couldn't help giggling at the sound of that. In English, "mo n'ife re" translates to, "I have feelings or affection towards you."
Prior to that moment, I'd sat quietly behind them in the danfo bus enjoying the conversation. Their uniforms gave them away as secondary school students while dotting facial pimples put them in their teens. They were still enjoying their Yoruba-bashing comedy when my mind drifted off to thoughts of their apparent ignorance. I closed my eyes recalling my secondary school years. Life as a teenager was primarily about getting good grades and impressing girls. I couldn't recall where Yoruba fit into those settings. Hence, devoid of any sentiment, I asked myself, "was there really anything abnormal about what I'd just witnessed?"
University wasn't any different. In one memorable episode, Musa, one of my roommates often spoken highly of his new catch, Gbemi. She was the best student in her faculty, bound for a first class honours degree, smart,… all according to Musa who fed us regularly with stories of her academic feats. Understandably, we longed to meet her. The day finally came during an outing after exams. When I asked Gbemi what course she was studying and she mentioned Yoruba, we laughed to the point of tears. Not done, I asked what her job prospects were after graduation. Before she could answer, Oche an Engineering student joked that she could act as an interpreter between a Babalawo and people seeking favour. More laughter followed. Presumably used to such, Gbemi joined in the laughter, as Musa managed a wry smile.
Fast-forward to today, my adolescent ignorance has seen the light regarding the subject of Yoruba and other native languages. Also, given the running debate over the relevance of native languages, I find it useful to pose the question, "who Yoruba don epp?" In other words, of what benefit is Yoruba or even Igbo, Igala or some other native Nigerian language to anyone? With the benefit of hindsight, I'll answer that within the context of my question to Gbemi years ago.
Having a good understanding of spoken and written Yoruba makes you a great candidate for the following jobs:
Translator/Interpreter
These services are required by organizations seeking to reach people whose language of communication is primarily Yoruba. Think of promotional materials such as jingles, posters done in Yoruba and you'll get a better sense of where to narrow your search. As companies seek to expand their reach across the globe, so will opportunities for native language speakers and writers. Interestingly, during a meeting with Facebook CEO, Mark Zuckerberg last week, he shared his plans to have more native languages integrated on the number one social network. In case you didn't know, Hausa, Kiswahili and Ikinyarwanda are a few African languages already present on Facebook. You can also explore Facebook groups such as African Languages where opportunities are regularly shared for qualified native speakers and writers.
Teachers
There are openings for language teachers in schools across the country at the primary and secondary levels. This is not limited to full-time jobs as I've seen native language speakers enjoy the freedom of catering to different students in homes and schools on part-time basis. 3 months ago, I deployed a custom desktop version of my Yoruba101 app for a private tutor who specializes in private Yoruba language classes for expatriate kids. Her students are mainly spread across international schools in Lagos where she is handsomely paid for her services. My friend Kolade Ogunbayode also hosts Yoruba classes for students across the UK on a weekly basis. In the 2 years I've known him, there's been no end to the number of students seeking to enroll for his classes.
Radio/TV Presenter
Spend some time on Africa Magic Yoruba or Bond FM to get a sense of opportunities for on-air personalities with spoken Yoruba skills.
Actor/Actress/Producer
Nigeria's Nollywood industry remains one of the largest in the world employing a cross-section of talents. A subset of that industry, Yoruba movies is notable for its size and influence. Funke Akindele, Kunle Afolayan, Tunde Kelani among other top names command respect in the industry for their roles.
Jobs abroad
The foregoing jobs such as teaching are not limited to Nigeria alone. Thus, Yoruba can also come in handy as an advantage in job hunting abroad. Sometime last year, this job advert by the British Police Force made headlines as it sought candidates who spoke Yoruba among other languages.
The list of opportunities go on and apply to other native language speakers and writers. Until my next post, I would love to read about who Yoruba, Igbo, Hausa, Efik, Bini or [insert native language] don epp?
Photo Credit: Dennis Owusu-ansah | Dreamstime.com