Today's #BNFroFriday interview features the lovely Aderonke Adebanjo, On-Air Personality on Smooth 98.1FM in Lagos. She's a a blogger and vlogger who is very passionate about love and relationships, which she passionately talks about on her platform called The Love Chest YouTube.com/TheLoveChest. Aderonke is also a singer and released a single last year called You Amaze Me, which was produced by Mosa. It's available at Soundcloud.com/Aderonke.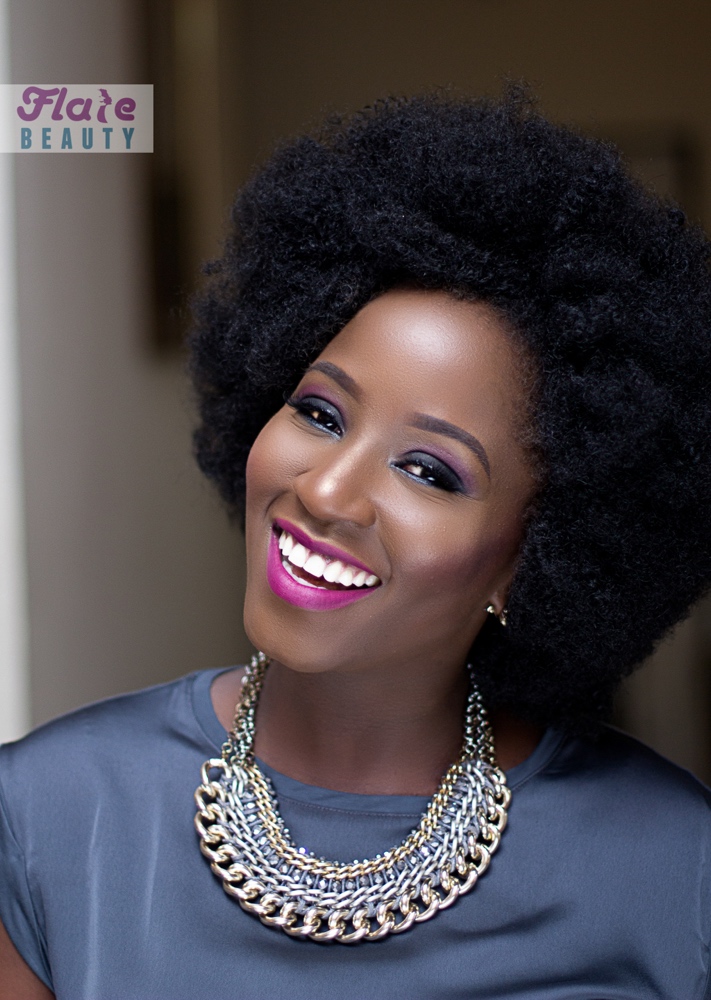 BellaNaija: Tell us about your hair
Aderonke Adebanjo: I am full Nigerian. I believe my hair is 4C in terms of texture. I have pretty tight curls so shrinkage is REAL (can't tell you how many times I've been asked if I've cut my hair!). I really want to try color – a copper shade – on my hair but just don't have enough courage to go for it yet! I stopped putting a perm in my hair in 2004 and haven't altered my hair in any way since.
BN: You once had relaxed hair, why did you decide to go natural?
AA: I can't really put my finger on exactly why I decided to go natural especially because at the time I did, pretty much no one else was going natural so I had no point of reference but one day I just decided not to relax my hair anymore. I had no idea what my natural hair would look like but I was willing to explore and find out. It was so uncommon to be natural back then. I lived in Chicago at the time and used to get a lot of compliments.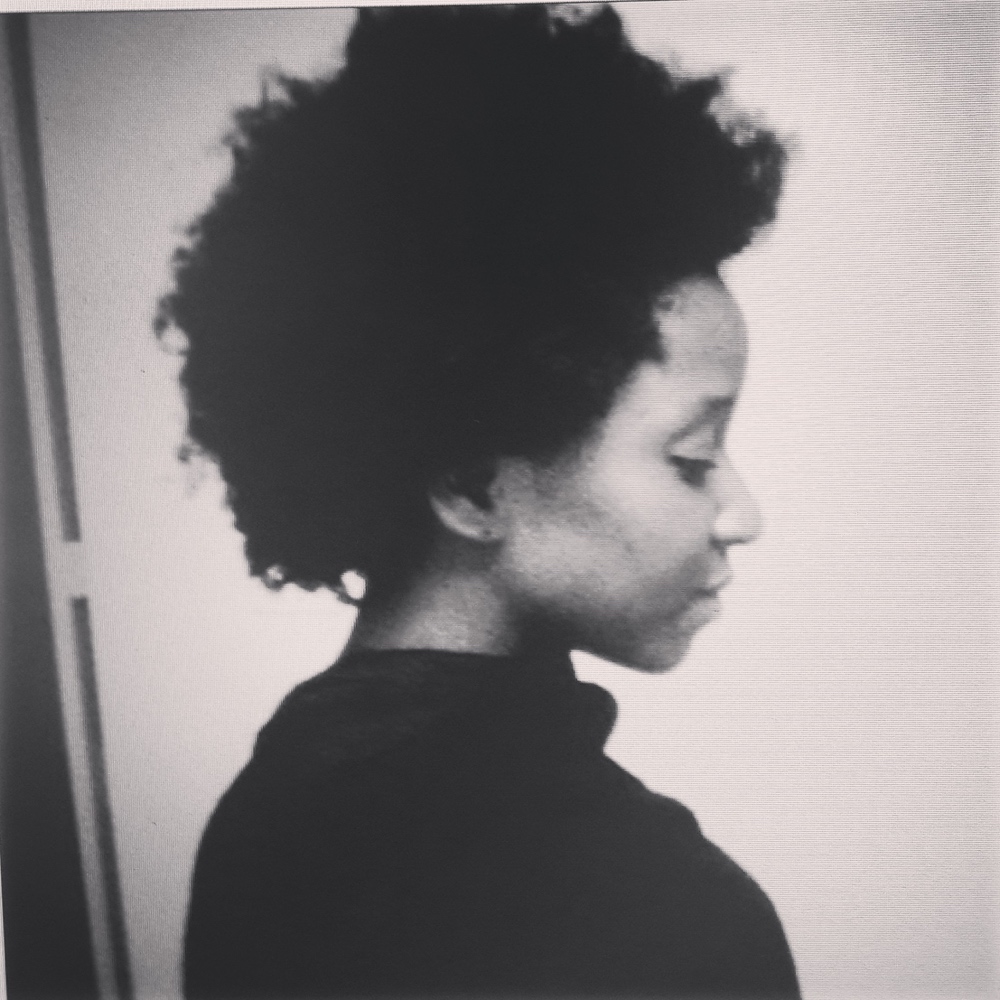 BN: How did you make the change?
AA: I definitely transitioned for a few months. I did a lot of Ghana Corn Rows and other styles during that time and then chopped off the relaxed hair when I had a Tweeny Weeny Afro (TWA). I guess most people just thought I was brave and pretty much applauded me for doing it. Lol. I loved it so I rocked it well and I had a fantastic hairstylist at the time who took great care of my hair. Shout out to Nadling Pollard in Chi-Town! I miss the extraordinary scalp massages she gave! Lol.
BN: Are you tempted to go back to having relaxed hair?
AA: I have NEVER been tempted to go back to a perm. I had really healthy and nice relaxed hair (again, thanks to great stylists I had over the years) but I prefer my natural hair to my relaxed hair in every way!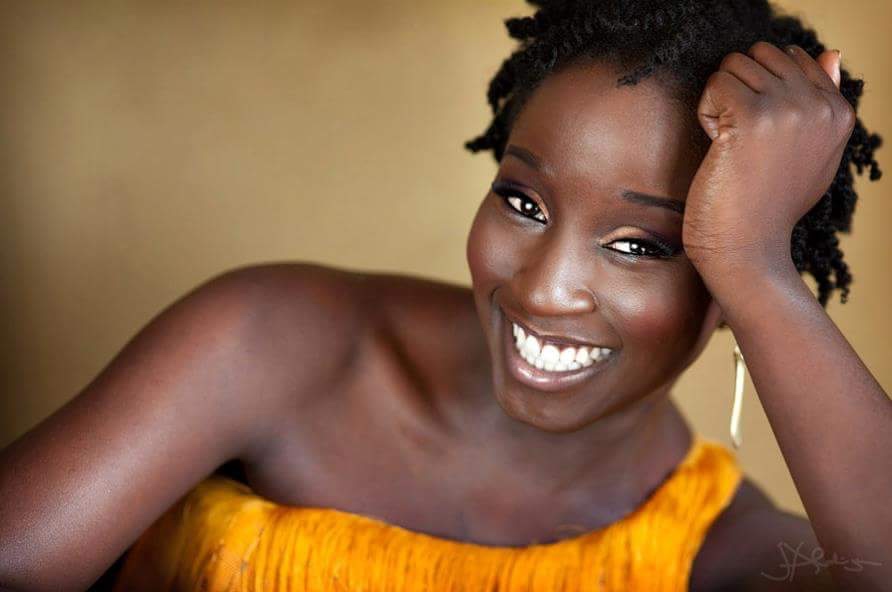 BN: Ever hidden your natural hair?
AA: I never hid it. I rocked it to work and at the time I worked in predominantly Caucasian environments. But if you mean hide as in do protective styles then yes, because it helps when I get really busy and can't devote a lot of time to my hair.
BN: How long have you kept your natural hair?
AA: I've been natural since 2004. I have cut it significantly since then, not intentionally though. Painful story. About 2-3 years ago, I desperately needed a trim. I went to a stylist here in Lagos who people had raved about. Told her I was experiencing a lot of breakage and needed a good trim. I pick up a magazine or book or maybe it was my phone. She turned the chair around, away from the mirror and when she was done, half my afro (if not more) was gone. True story. I'll keep it real, I shed a tear or two. It was painful. Chai. Lol. I trim every 2-3 months or so or when I can tell I need to.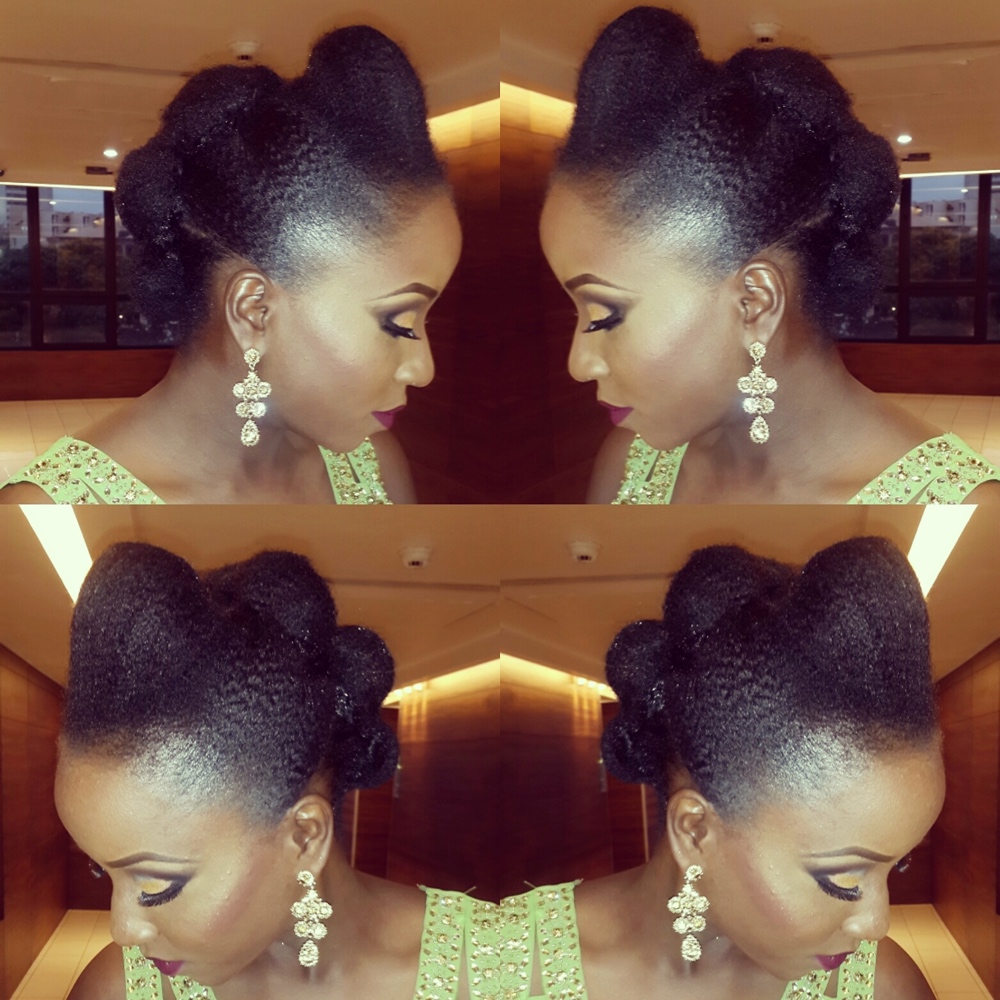 BN: How does climate where you live affect your hair?
AA: I'm not entirely sure but I know that my hair changed in ways I can't really explain after I moved back to Nigeria and I'll attribute that to a few things, including not having products I was used to readily at my disposal and not having/finding salons and hair care providers that really understood natural hair at the time (that has changed now. Thanks to O'Naturals!)
BN: Do you have any other hair problems?
AA: Thankfully I don't. I realize it all boils down to how much attention you give your hair. And how much attention you pay to your lifestyle and habits. I stick to a hair care routine and I don't neglect my hair, hair likes to be loved. When you love it and show it care, it responds favorably.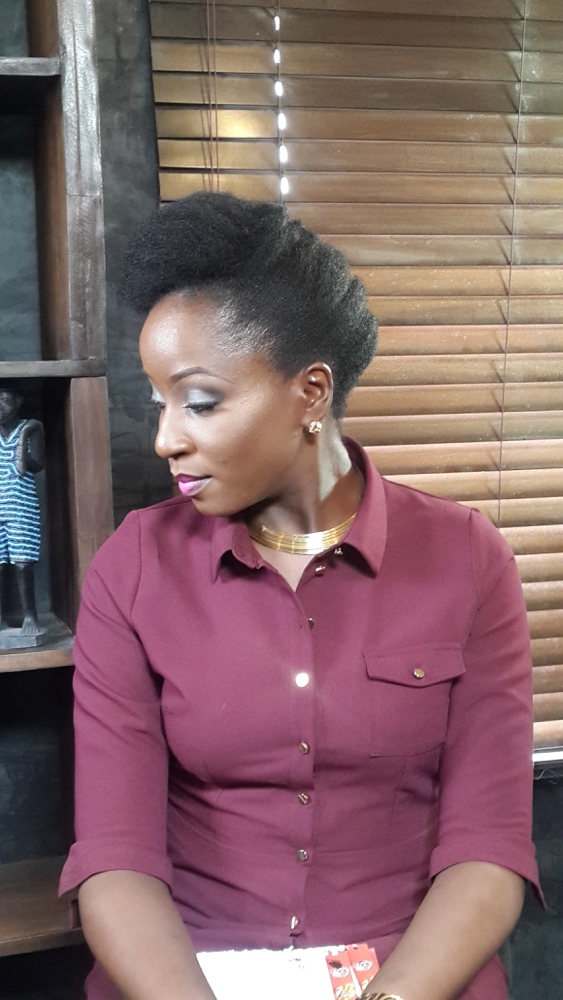 BN: What's your stance on natural vs chemical products?
AA: I haven't paid too much attention to this but if I have to pick between the two, I'd definitely go with natural products and I try to stay away from products that have certain chemicals listed as part of their ingredients.
BN: What's your daily, weekly and/or monthly hair routine? 
AA: I steam my hair every two weeks (would prefer to do it every week but hey). I also spray my hair and scalp everyday with a mixture of water, an essential oil, and sometimes a leave-in conditioner especially when I'm doing protective styling.
I don't have any specific must-have products at the moment but water is a must-have and so are essential oils like Jojoba Oil, which is my current favourite. I do want to get my hands on a whole bunch of Shea Moisture and Carol's Daughter products though.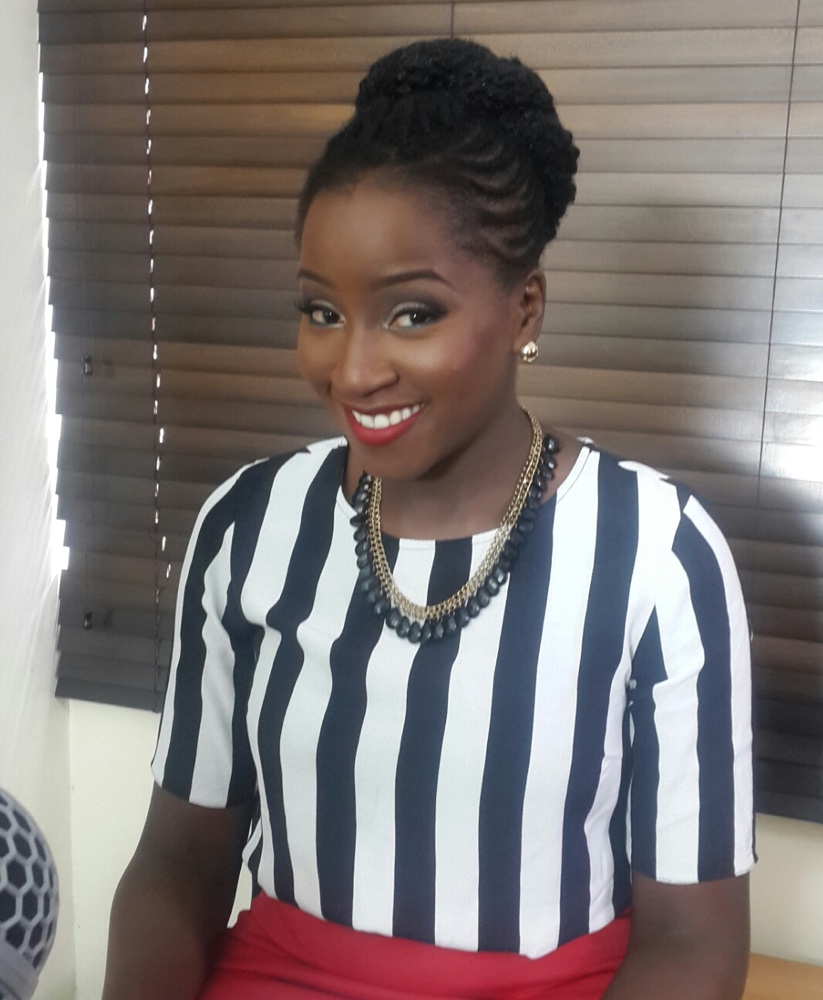 BN: What advice would you give to people thinking of going natural?
AA: Just do it! It's hair. If you don't like it, then you can go back to what you were doing before.
Also, and this is very important: NEVER compare your hair with someone else's. We are all very different in terms of genetic make up, lifestyle habits (which greatly affect our hair i.e. what we eat and drink, how we manage stress, where we live etc.), and where we are on our hair journey so it would be unfair to compare your hair to someone else's. Embrace what you've got, find styles that suit YOU. Don't copy what everyone is doing 'cause it might not work for you. And when you look in the mirror, make sure you honestly like what you see.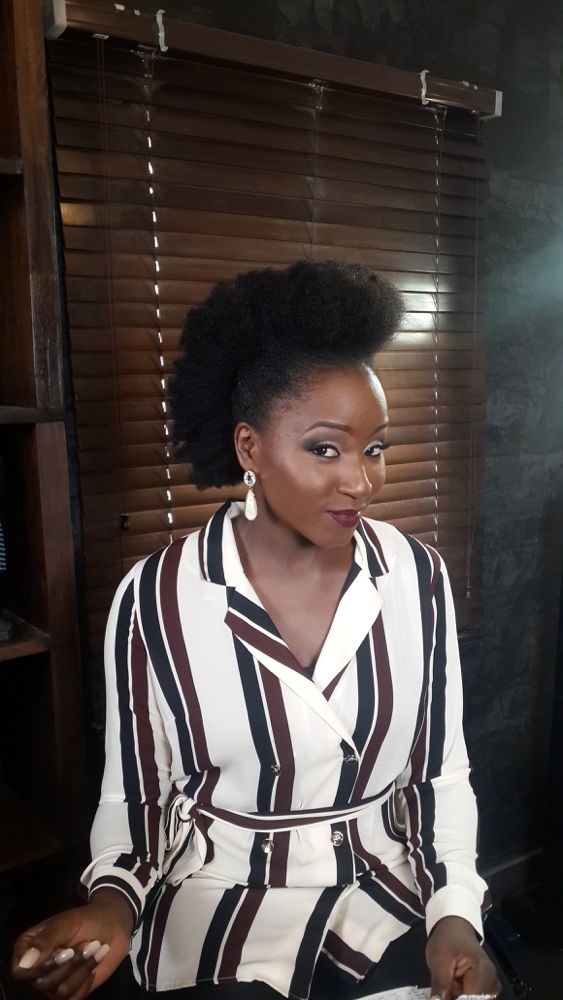 BN: What do you like best about your hair and being natural?
AA: I love the way it feels, being natural is liberating. I can my rock my own hair when I want and rock protective styles as well but I'm not dependent on them and I like that. I think regardless of what you do to your hair, it's great to rock yours whenever you want and not be ashamed of it.
BN: What are your favourite styles to rock and why?
AA: I love the wash and go but it is kinda high maintenance because of the knotting and potential product build up. I like twist-outs too but realistically, they only last a few days. I've been enjoying crochet braids/protective styling lately because they're low maintenance so they help when things get busy.
See more Photos of Aderonke's Hair & Protective Styles
Thanks for sharing your journey with us Aderonke!
If you'd like to be featured, send an email to [email protected]!