For the first part of #BNFroFriday today, we're sharing this mohawk updo style by Kim of TheChicNatural. I absolutely love her hair tutorials, she inspired my favourite mohawk style for my trip to South Africa with this tutorial below.
Here's my variation of the style, please forgive the hideous bobby pinning.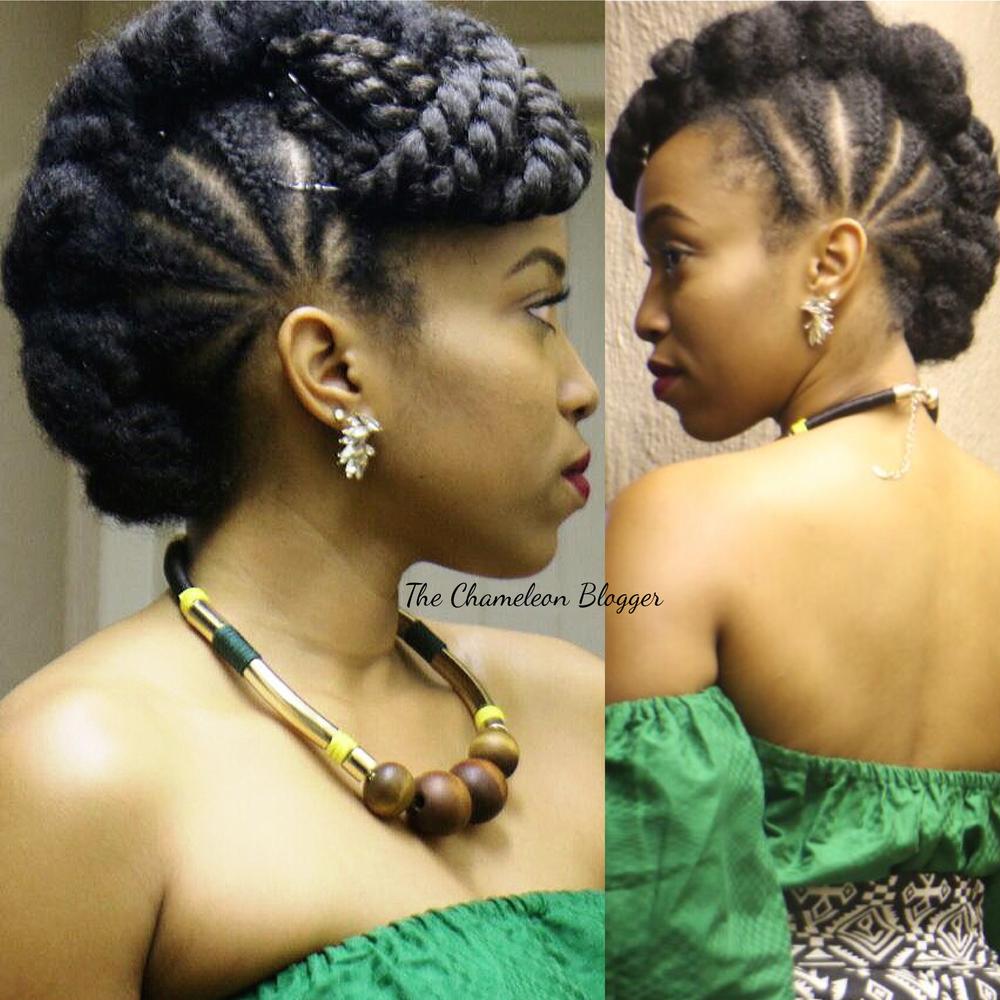 I braided the side to stop my hair from being rough on the sides and instead of leaving the twists out in front, I pinned it up for a different look. I'll probably do this style again soon, I did it at O'Naturals.
For this new tutorial, she's done something similar but instead of using gel, she braided the sides and pinned the front, similar to my variation of her first mohawk style. It's a great protective style to do this weekend if you're looking for inspiration on what to do next with you old crochet extensions.
Watch the Video