Sawubona everyone!
It's me Eki Ogunbor and I'm back from South Africa and Sawubona is a popular Zulu greeting for hello or good day.
There's so much to tell you about my experience, hope you followed the journey on the @bellanaijaonline instagram page!
Before I get started I'd like to say a big thank you to South Africa Tourism (SAT) for a great experience in SA and South Africa Airways (SAA) for a comfortable, enjoyable flight experience through the trip.
My favourite highlights from this trip were riding an elephant, partying with Tiwa Savage and other celebrities on a boat cruise and attending the Durban July 2016 event that was on everyone's lips! Click here if you missed it.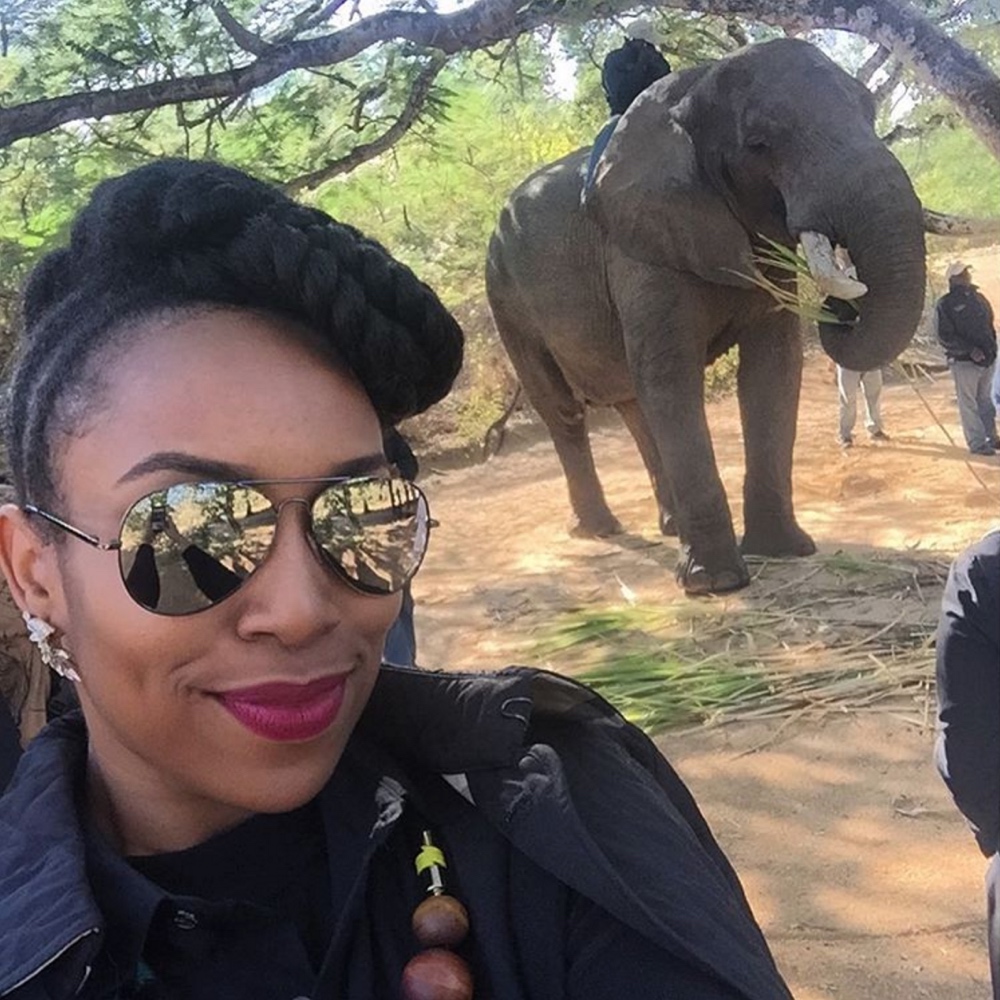 So let's get to it!
As part of the pre-departure plans, we were invited for a press briefing at the South Africa Tourism office and we were given information about the trip, where we were going and who we'd be going with; SAT officials Hloni Pitso and Jennifer Awoh, Tiwa Savage and her son JamJam (Jamil), Juliet Ibrahim, AY Makun, Praiz, Kelechi Amadi-Obi, Do2Dtun of CoolFM, Tewa Onasanya of Exquisite Magazine, Sisi Yemmie, Olorisupergal, Ghana Gist and Yvonne Nelson. At this briefing I met Jennifer, Hloni, Sisi Yemmie & Kelechi Amadi-Obi, it was great to build a rapport with the people I'd be spending a lot of time with for the next week and also to know what was expected of us on the trip. We were given official hashtags, #NigeriaMeetSouthAfrica and #GhanaMeetSouthAfrica so make sure you check those out to see all the fun we had.
In preparation for the trip, I knew I had to slay with outfits even though the weather was going to be quite cold so I contacted my fam and fashion friend Isoken Ogiemwonyi, owner of Zazaii and she hooked me up with some great outfits for the trip and I was ready to fly.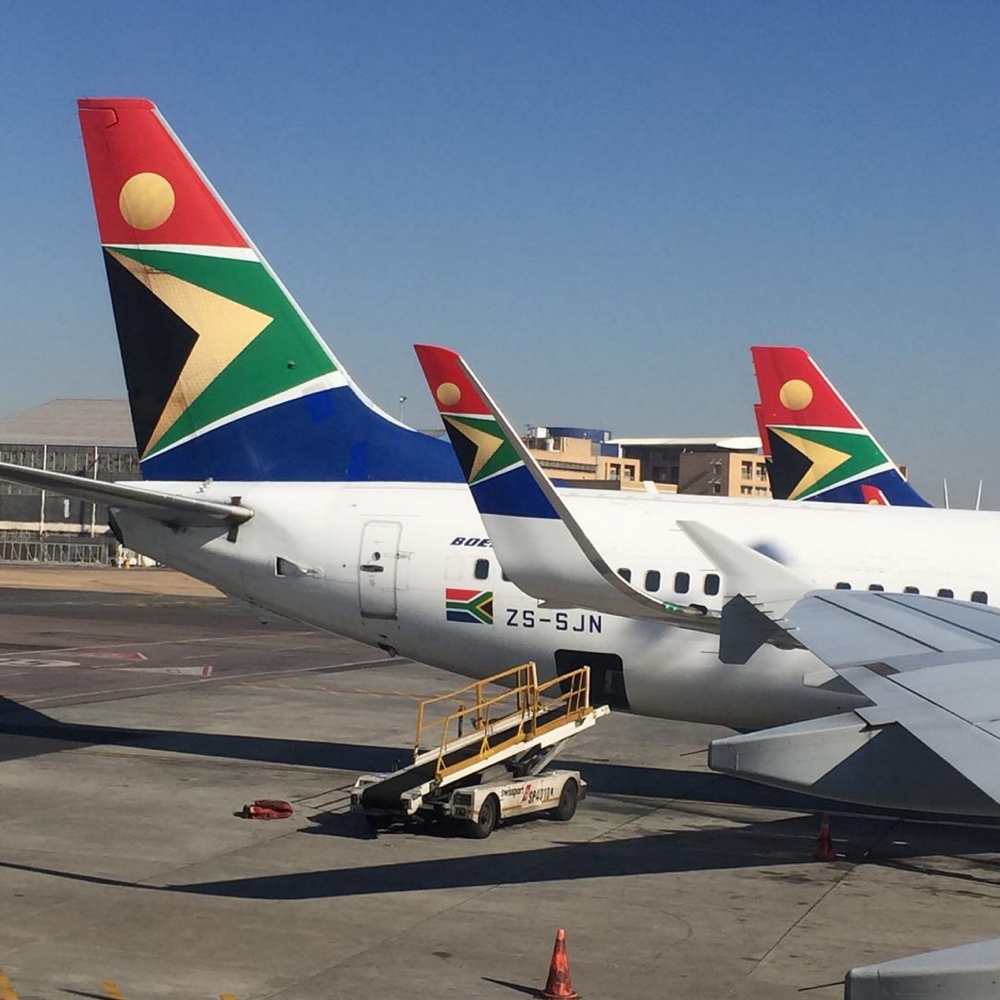 Day 1
Those coming from Lagos met at Murtala Mohammed International Airport (MMIA) and got in a 5 hours flight to Johannesburg then immediately took a connecting flight to Durban where we would spend the most part of our journey, 5 days. When we arrived, we checked into our hotel in Durban, the Southern Sun Marahani and Elangeni with the most beautiful view of the Indian Ocean.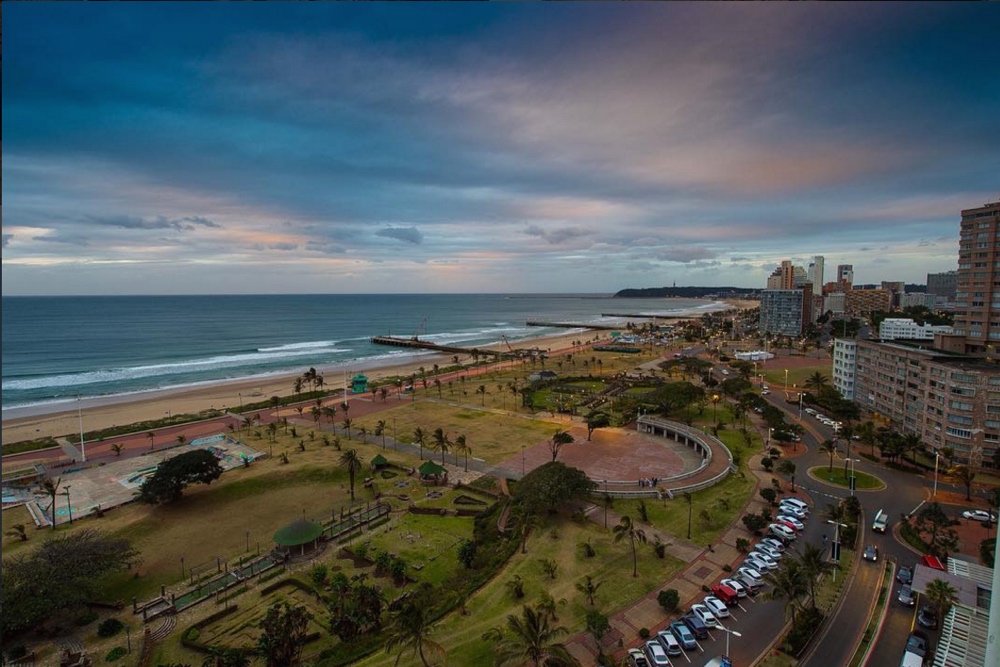 By the time we arrived we were tired and hungry naturally so we had lunch/dinner by the beach and it was great. In true Eki fashion, I had Calamari for a starter which is one of my favourite things to eat if done right and for the main I had Chicken Pesto and Penne Pasta, delicious!
Day 2
After breakfast, we set out to the Moses Mabhida Stadium which also had a museum showcasing South African heros who fought for the freedom of their people. The stadium was named after Moses Mabhida, a former General Secretary of the South African Communist Party.
After the stadium we went to a lovely scenic location where we took lots of pictures and the picture I took is definitely one of my favourites from this trip!
After the pictures we headed to uShaka Marine World which is a water park 3.4km away from our hotel. We picked the perfect day to go as the weather was not as cold as it had been the previous day, the sun was out and it was nice and warm so I had my Dapmod sunglasses and Flossy Shoes to keep me comfortable. There were lots of fun water slides that Juliet Ibrahim and I got to ride and they were so much fun! Unfortunately no pictures from that because of the water. After all the exciting rides, we went for lunch at a restaurant there in uShaka Marine World where we ate with a view of the aquarium and of course I ordered seafood, Prawns and Fries with Amarula Cheesecake for desert.
Later that evening, we got gift boxes for a surprise boat party later on. We were asked to wear and bring whatever we found in the gift boxes to the Durban Wharf for a boat cruise which we later found out was for Tiwa Savage's listening party for her album, RED.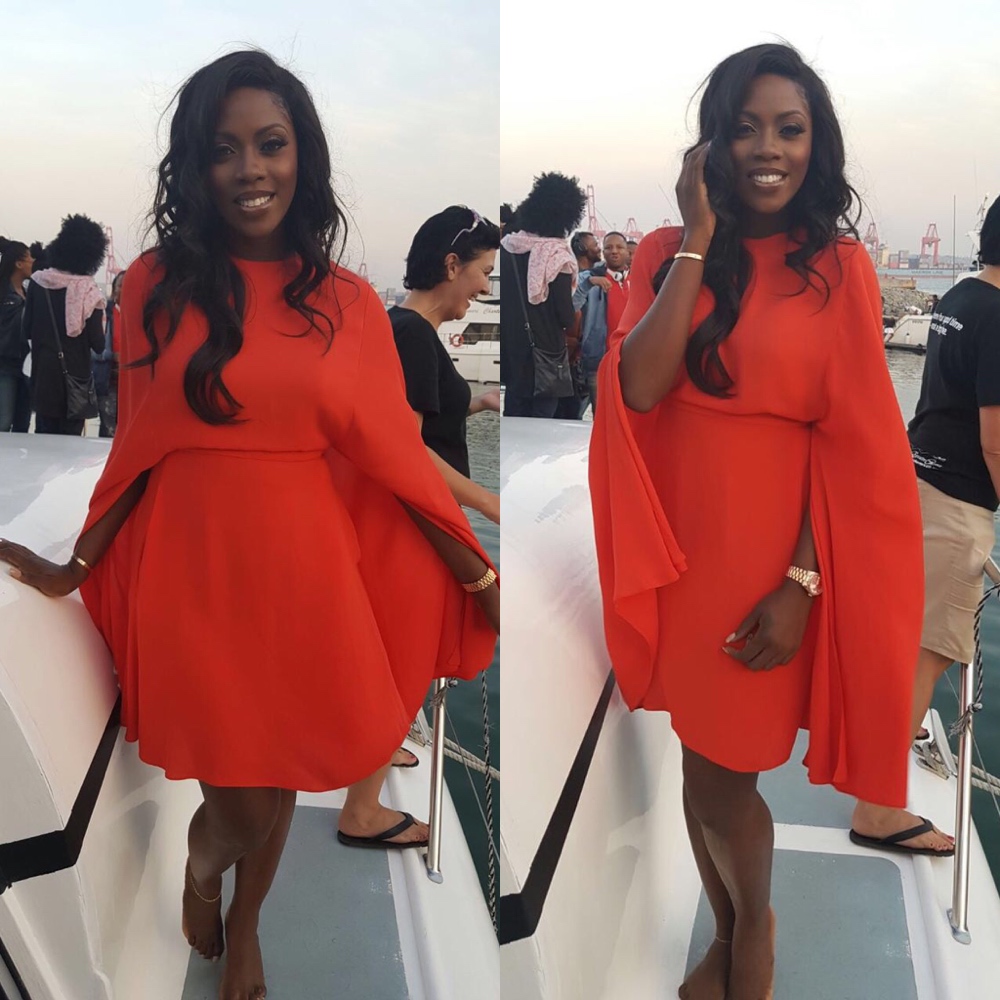 Tiwa and other celebrities got interviewed by local SA entertainment stations, we had food, drinks, sang and danced. We had a good time and GhanaGist caught it all in this video below.
After the cruise, some of us ladies went to Gateway Shopping Mall to get some things for the Durban July 2016 event the next day so I went along to help Sisi Yemmie and Olorisupergal find outfits for the big day. Gateway Shopping Mall has over 200 shops and when we got there, everyone was talking about the Durban July 2016 just to show you how big a deal the event is. Every shop attendant kept asking if we were going to be there and kept recommending we attend because they could tell from our accents we were not South Africans, it's one of their biggest entertainment/fashion events in South Africa.
Day 3
Durban July 2016!!! This day was one of our highlights so it's something I really looked forward to just to see what the day would be like. Durban July is Africa's greatest horseracing event which holds on the first Saturday of July every year since 1897 at Greyville Racecourse in Durban, KwaZulu-Natal.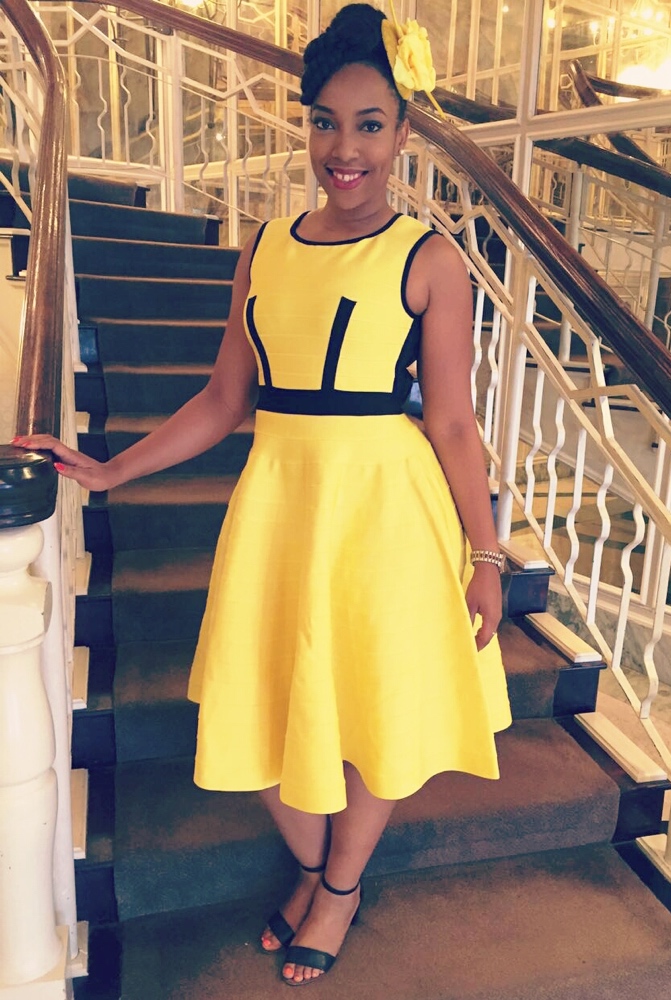 I wore this dress by Simeogieme from Zazaii and my fascinator by Urez Kulture which is one statement piece to have for this ascot themed event. See the English Royal Ascot for more fascinating fascinators!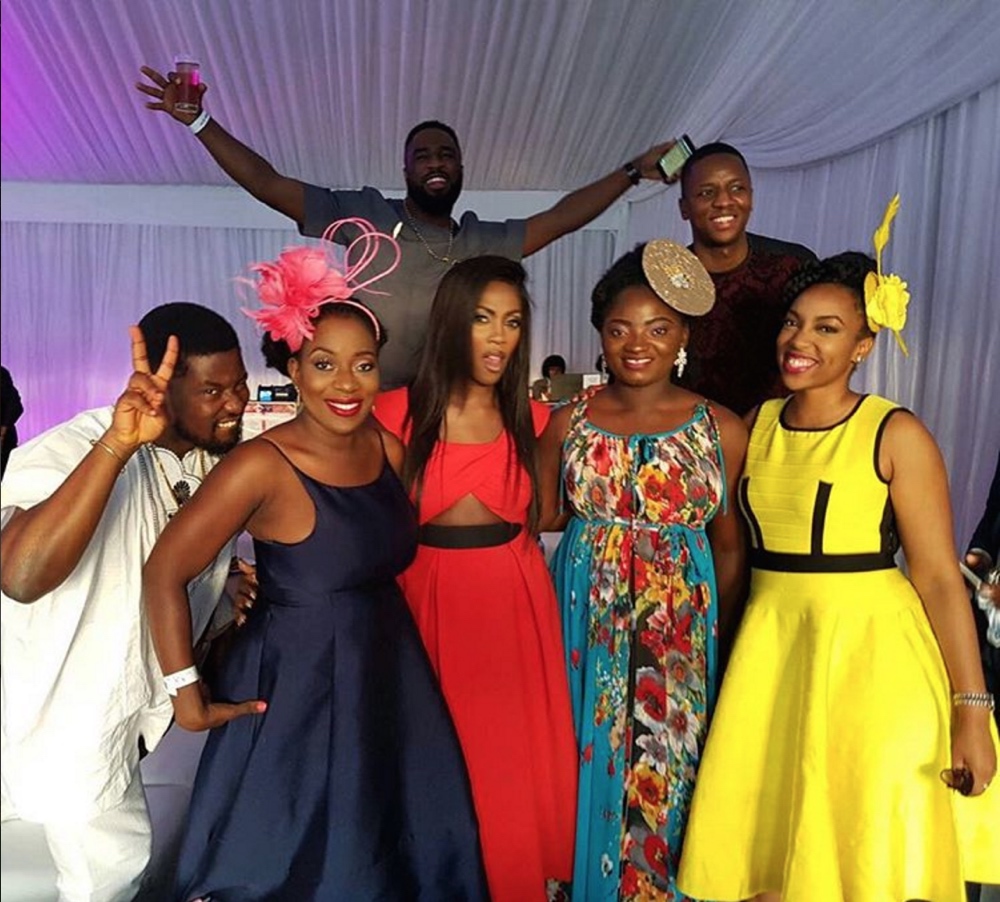 The Nigerians looked great as usual but my favourite part was getting to see the fashion in SA and popular SA stylist Boogy Maboi and her 'genitalia suit', would you wear it?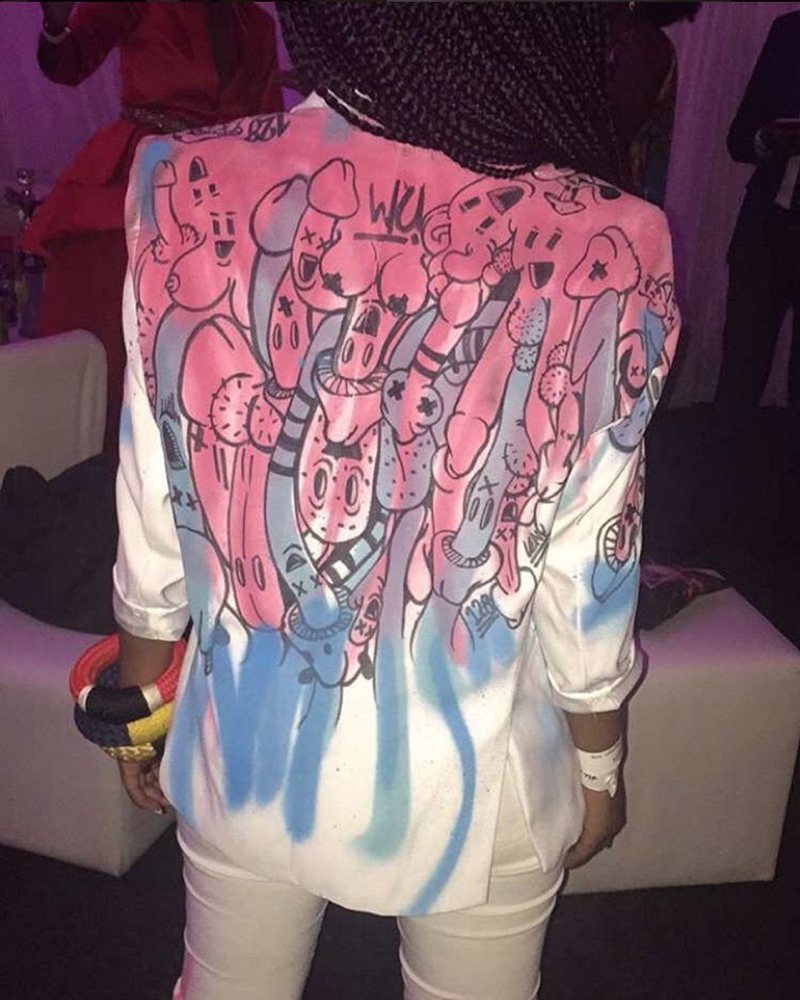 I was able to catch some more fashion moments from Durban July 2016 and made some videos on the @bellanaijaonline instagram page, here's one of them;
Sandile Ntshingila a popular presenter for MTV Base Africa was also present for interviews with Tiwa Savage, Dotun and Praiz.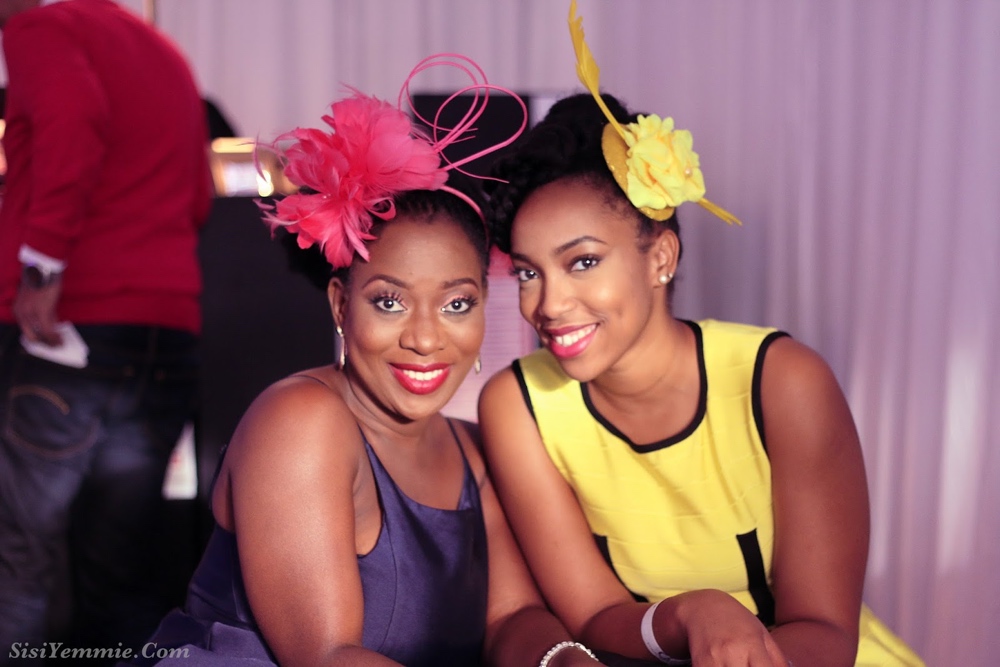 After partying well into the night, we left for some KFC and some much needed rest but the fun wasn't over yet. Praiz found love in South Africa! So here's what happened, we were all downstairs having some down time after the Durban July event and Chi, a Zimbabwean actress in South Africa walks by and caught Praiz's eye! She said she was a singer so he asked her to sing to him. She asked for some words that she'd sing with and before we knew it, they were singing love songs to each other. Here's a quick video on how the singing went down;
Day 4
After breakfast, we went to the Nelson Mandela Capture Site and Apartheid Museum. Here, we got to hear more about Mandela and his life history and also walk The Walk to Freedom where there's a beautiful sculpture of Mandela at the end made with 50 sticks, each signifying 50 years of the legend's life. The Sculpture is so detailed, you can see his grey hairs. We took some great pictures, had champagne and set out to a dinner party at Canelands Beach Club with some yummy food!
It was old school music night and everyone was in a good mood to eat and party, singing along to the songs and having a good time. I'm happy I got to see celebrities like Tiwa Savage and Juliet Ibrahim be so real with everyone, ladies you'd expect to be total divas are actually quite cool and down to earth, it definitely made me love them more!
Day 5
This was our last day in Durban so a few of us woke up early to visit Gateway Shopping Mall one last time before leaving. After that, we all went to Durban Airport to catch a flight to Mpumalanga which is about 50 minutes away from Durban, leaving Tiwa Savage & JamJam who were off to Johannesburg for some work.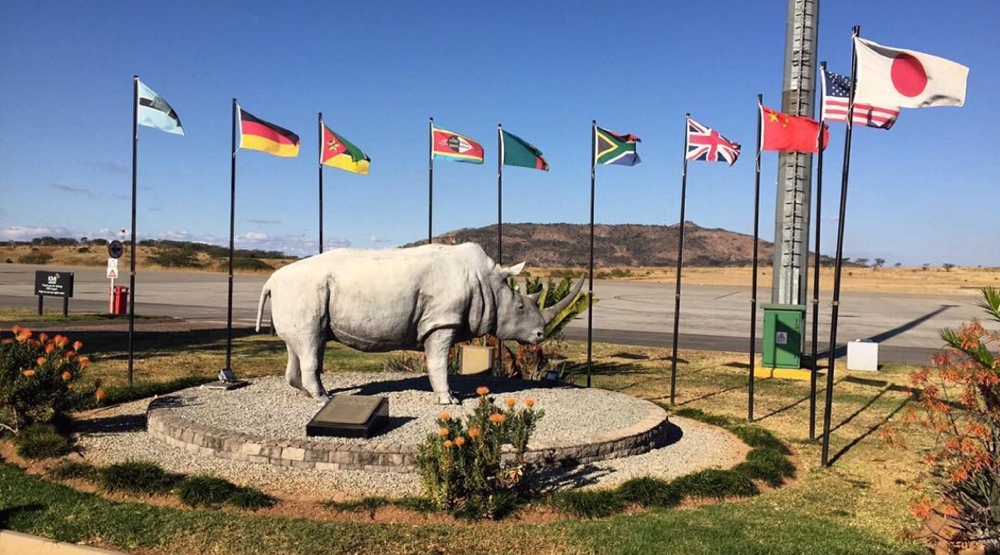 We arrived Nelspruit Airport, Mpumalanga and enjoyed a scenic drive to our hotel for the last few days of the experience, Protea Hotel Hazyview. We were welcomed with delicious finger food and drinks and later a relaxing massage before dinner.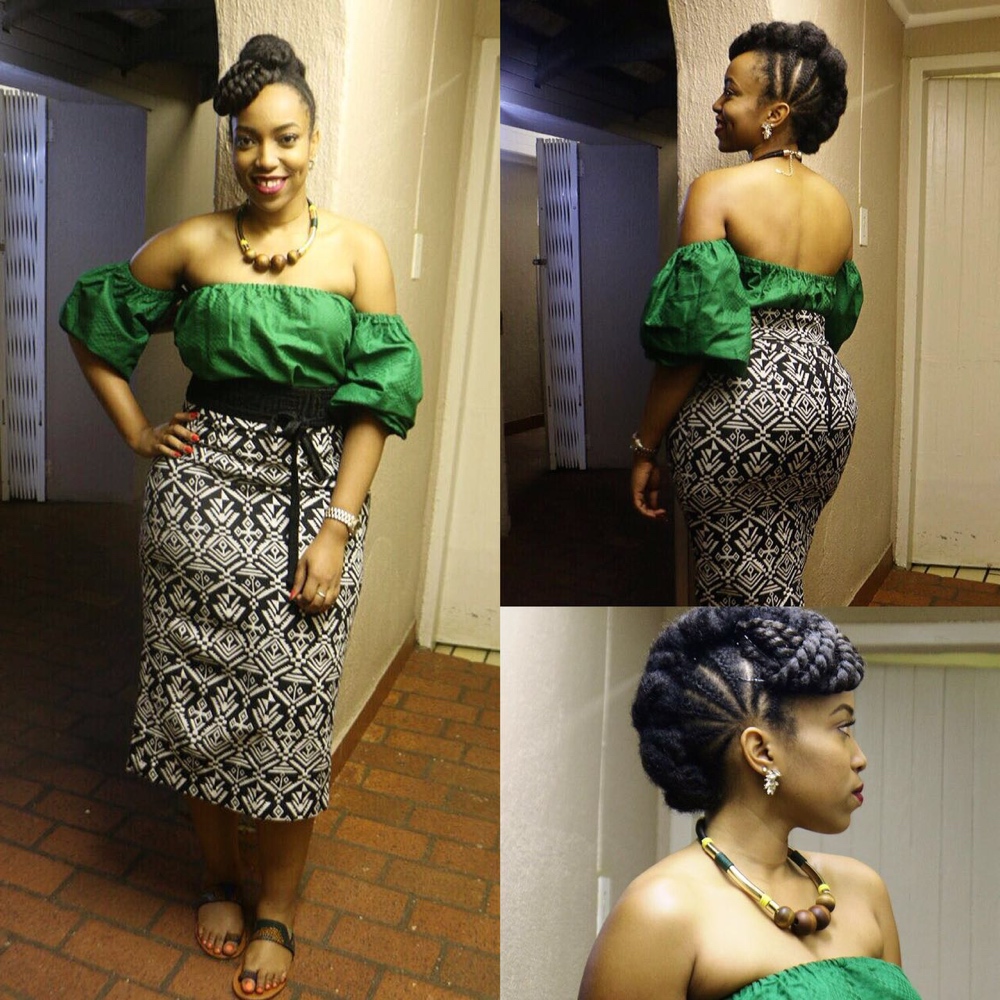 Day 6
This was definitely another big day for me, I got to ride an elephant! Some of you might have seen my shaky video on @bellanaijaonline on instagram, I was honestly scared but it was great. We went to Elephant Whispers, Hazyview and we were given a brief education on elephants and then we also got to interact with the elephants, take pictures and ride them around the resort.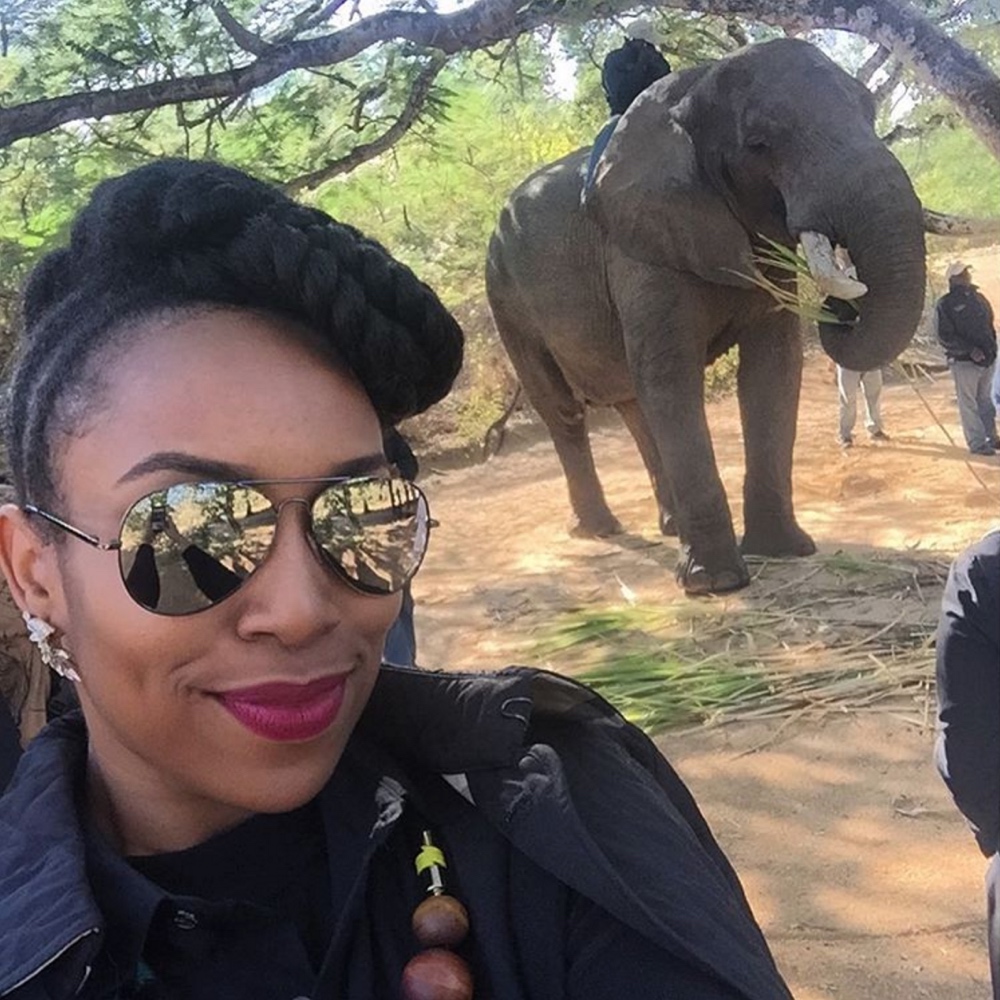 After that, we went to God's Window, Graskop. According to the tour guide in Mpumalanga, this is where God comes to look at his people and see what they are doing. A very scenic place, on the mountains where the clouds are the curtains to God's window. We took a lot of pictures and after that I went to the market with Juliet Ibrahim and Jenifer Awoh to buy some jewelry.
Later on we went to see the Luck Potholes in Bourke and then the Blyde River Canyon to see the Three Rondavels. The Blyde River Canyon is the third largest canyon in the world after America and Botswana. It's shaped like 3 huts, which are also referred to as the chief's troublesome wives, Magabolle, Mogoladikwe and Maseroto. The flat top hut represents the Chief Mapjaneng or The Chief after a legendary Bapedi chief, Maripi Mashile, who defeated invading Swazis in a great battle near here.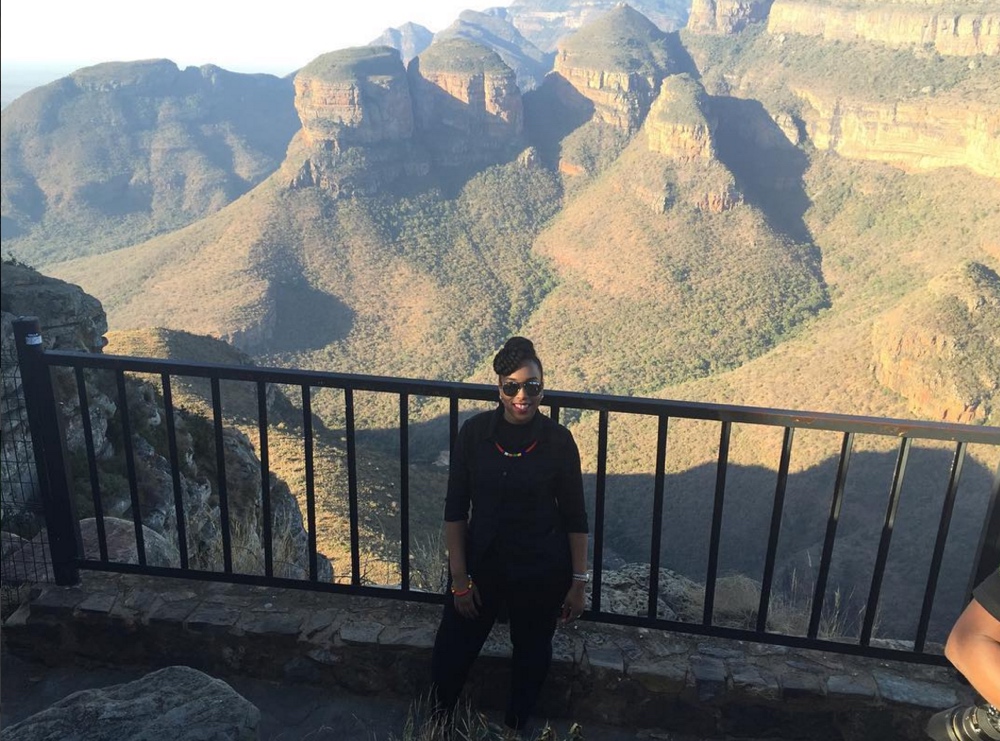 After that, we went back to the hotel for dinner and a bonfire also known as Boma Night. We were entertained by a group of youth dancers as a project to keep youths off the streets and out of trouble. Here's one special song they performed for Nelson Mandela Day which is on the 18th of July;
After their dancing and singing, they asked us to show them some of our Nigerian and Ghanaian dances and trust us to show them how it's done. We showed them how to Shoki, Etighi, Azonto and even Dab!
Day 7
And just like that it was time to leave. We left the hotel really early to catch our 10am flight to Johannesburg from Mpumalanga and then connect back to Lagos, Nigeria.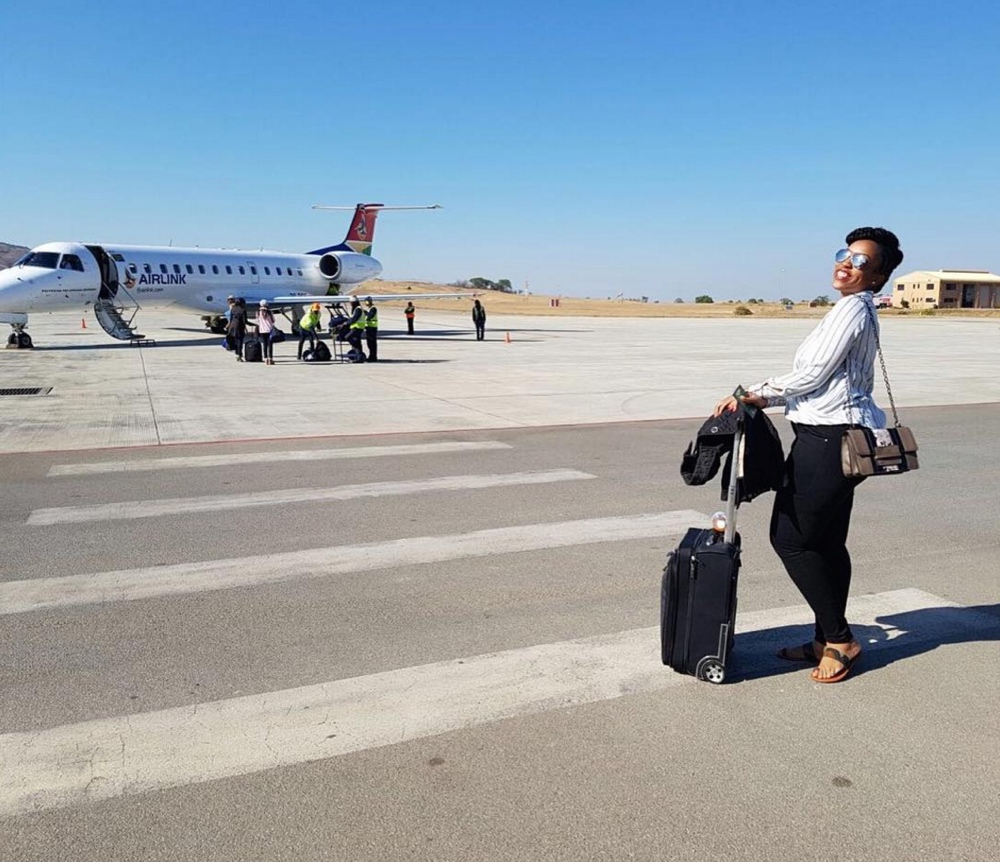 We got into Lagos at about 9pm and again, it was a comfortable journey thanks to SAA. It was sad to leave everyone especially with the group we had all formed on WhatsApp, but I'm happy I got to experience beautiful SA for the first time with such great people.
Highlights for me
This was my first time in South Africa and I got to visit 3 different places Johannesburg, Durban and Mpumalanga.
Riding an elephant for the first time ever.
SAT & SAA took good care of us and I had a great time visiting all the historic sites South Africa.
Gateway Shopping Mall is a shopaholic's dream, over 200 shops!
Praiz singing to Chi the evening after the Durban July 2016. #NigeriaMeetSouthAfrica!
The youth dancers/signers and the bonfire.
Meeting great people and starting great friendships.
Unexpected moments like this, when AY Makun and Do2Dtun were playing with a little boy's football.
We like to promote the #BuyNigerian #BuyAfrican movement and I'd like to thank all the Nigerian brands that contributed to my style in South Africa; O'naturals, Dapmod, Flossy Shoes, RilynClare's Closet, Zazaii, Simeogieme, Kale & Kulema, Taos Cosmetics, Hesey Designs, Rococo, E'sorae Luxury, Xclamations and Urez Kulture.
Thanks for coming on this trip with me guys! Make sure you check our Instagram page @bellanaijaonline and hashtags –  #NigeriaMeetSouthAfrica and #GhanaMeetSouthAfrica for more photos and videos I didn't put here.
Thanks again to SAT & SAA and everyone I travelled with that made this trip such a memorable experience!
Photo Credits: Sisi Yemmi, Ghana Gist, AY Makun, Kelechi Amadi-Obi