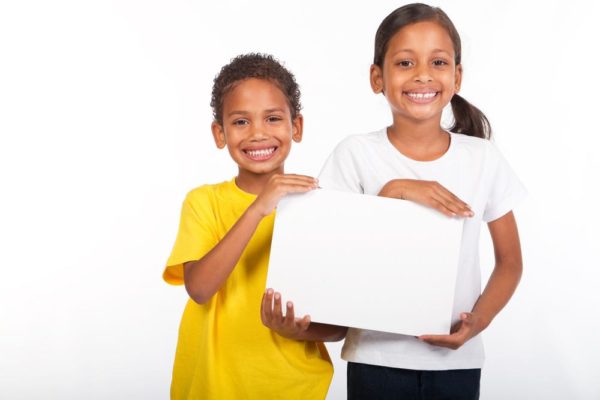 Growing up, my sister was my fighting companion. Yeah we got along a lot of times, but then we were equally more of cat and dog. Talk of siblings' rivalry; ours was the perfect definition.
If a prophet told me that a time will come and we will be as close as we presently are, I would have never believed it. I guess some things come with age sha.
Well, my sister's birthday was on the 5th of July and I promised her that I would at least write something she will like to read.
So, in her honor, and the honor of everyone who is an older brother or sister to someone, below are 12 things that made having older siblings while growing up wonderful:
They Introduced you to the things you ended up loving
I became a fan of Robin Cook and Mary Higgins Clark because my sister was always buying their novels. With time, I picked interest, and before I could say Jack I became an avid reader.
Yours could be choice of songs, movies, or even your fashion style.
For instance, I remember going for a holiday in an aunt's house. After observing and admiring my older cousin, I developed what is still my fashion style.
They gave you unsolicited 'student-life' gists that made you impatient to get your own experience
I was in primary 4 when my sister got into secondary school. In less than a year, I had gotten to know everything that was happening in their school. I could sing all their songs, even the school anthem. I just couldn't wait for the time I would write my common entrance exams so I would get into school too.
Same thing happened when she got into the university.
They bridge the gap between your adult parents and you
For many people, the gap between then and their parents is usually very wide. Guess who steps in to bridge that gap?
Your elder sibling.
They are always there to provide advice on everything, including the mundane things. They help you make good choices. But most importantly, they are always understanding whenever you mess up. So you are very free to talk to them about your mistakes because like a parent, they will advise you. But like a sibling they will equally defend you and help you get out of your own sh*t.
They defended you against bullies
I had a friend in school who was simply never scared of the senior students. I'm sure you can guess why. His big brother was one of the senior students and everybody knew that. So they let him be. And if he was to report anyone to his bro, it usually ended badly.
They practically helped you grow up
Guess who is the first person to acknowledge that you are now grown up, and should start doing grown up things?
Your elder sibling of course.
I remember when I first wanted to drive my dad's car. It was a war. He just wouldn't let me do it. But some of my friends who had elder brothers were practically forced to learn how to drive. Same applies to other grown up stuff.
They took all the heat from your parents so you could get away with so many things
Do you know why your mum didn't shout at you when you broke her favorite mug back when you were 10? She had gotten tired of shouting.
You know why your dad is 'very understanding', and exchanges shouts with you as you both watch super sport? It's because he has mellowed down after so many years of shouting and spanking your older sibling.
So if you get away with keeping late nights, or skipping some errands around the house, thank your older sibling for that.
They helped you break the rules, and covered your ass
This is a continuation of the last point. If not for your elder sibling, it wouldn't have been possible for you to sneak out of the house or do all the other 'bad stuff' you did without your parents finding out.
Some times sef, they will even admit that they are the ones that did something that everybody knows you did.
They gave you a role model to imitate
Personally, I didn't care less about grades as a primary school student. All I cared for was playing football during the break time. But seeing my sister's report cards at the end of each term told me I just couldn't afford to be the black sheep of the family.
Same thing applied when it was time to write WAEC. She cleared her papers and got admission in one sitting. I didn't need a guidance counselor to tell me to bend down and read.
They helped you with calculus, technical drawing, and other 'hard' subjects in school
If you are like me, then the mention of differentiation, integration, trigonometry or logarithm is a nightmare. Well, the reason I was able to understand calculus well enough to pass it in my SSCE was because someone older who understood it better took out time to teach me in clear terms.
10. They were your first love doctor
Your older sibling was usually the first person you talked to about your crush. They always had an advice to give (which is usually wrong by the way). But at least you had someone to confide in.
11. You naturally got a lot of their old stuff which made you the star among your peers
This obviously didn't apply to me. But I remember admiring some of my friends back in the days who always had a trendy wrist watch, nice face cap or some cool sneakers to wear. My best friend in primary school got his brother's bicycle and PS1 game. It was so awesome.
For the ladies, clothes were always in abundance because you naturally 'inherited' your big sisters' clothes, bags, shoes and make up stuff.
12. They always understood and took your side whenever you needed to rant.
It doesn't matter what you did, but whenever you needed to rant, your elder siblings will always take your side. Even when you are obviously at fault, there is this adorable way they have of hearing you out and then taking your side at the first instance. Later on they will throw your dirt at your face though, but not when you were vulnerable.
And if the person you needed to rant about was any of your parents, they somehow have a comforting way of understanding and even giving you a few tips on how you can get what you wanted from them in the first place.
Honestly, the list is a very long one. But make I stop here for now.
Do you have an older sibling? What can you remember about growing up that makes you feel grateful for having him/her?
Cheers
Photo Credit: Dreamstime