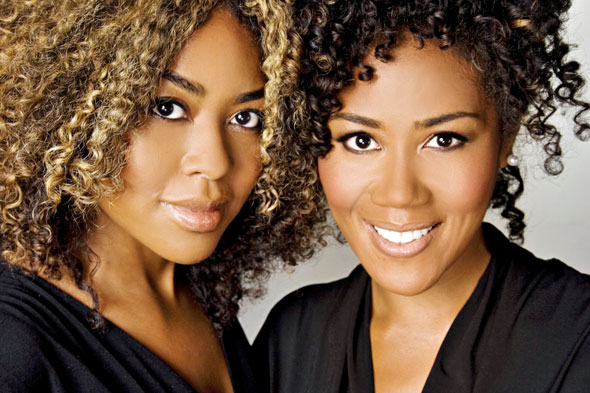 Marriage and relationships would forever remain a hot topic for discussion amongst ladies – single and married…and my clique is no exception.
While watching one of our favourite Gabrielle Union movies – Deliver us from Eva, Ejiro called out in her thick Waffi accent "Na God just save this Eva girl say no be my Maale pikin. Body for tell am. Shooooooo! She dey, all her sisters marry, she come dey form Voltron dey control their marriage? She for hear am! Wetin she dey do wey all her sisters marry, she go explain for Powerpoint give Maale."
Eva (Gabrielle Union) and her younger sisters Kareenah (Essence Atkins), Bethany (Robinne Lee), and Jacqui (Meagan Good) lost their parents when they were young and pretty much had to take care of themselves. Eventually, they all got married except Eva. Eva was bossy and a perfectionist. She immersed herself in her job and controlled her sisters' marriages which of course caused a high level of tension between her and her sisters' significant others.
If Eva's mom was alive & African or even Montana's Mom in Baggage Claim, would she have had it easy? How exactly would she have survived 3 wedding ceremonies with family, friends and relatives who aren't suffering from amnesia? Wouldn't she have been told the story of her life, 3 times over?
Our friend's rather hilarious but valid statement got me thinking about all the drama that could occur if and when a younger sibling decides to get married before the older one.
It's bad enough that your friends and age mates are getting married. Add a younger sib to the mix and you'd literally wish death upon yourself. I mean, while you were still flipping through the menu, babe already ordered her entrée. What exactly are you still living for?
I know of a lady whose younger sister got married before her. The age difference between both ladies was a lot; her younger sis calls her 'Sister mi'. Sister mi had to take time off work (2 months leave). No, not to prepare for her beloved sister's wedding but to elope to an undisclosed destination only to return long after her sister's D-day. She even secretly prayed that the couple never make it back from their honeymoon. Ok…I agree that should go down in the Guinness Book of Records as the 'most vicious thought' ever.
Is it ever that serious? Maybe it isn't. Maybe there are ladies out there who really can't be bothered with who's getting the rock first. Maybe they could be sincerely happy when a younger sibling is a step closer to being a 'Missis'. Maybe they don't even mind being called up to be the maid of honour. Maybe they're down with receiving a 'skipping-over' gift from a younger sib. Maybe it's not that bad.
Some argue that the act of a younger sibling getting married before the older one somehow weakens the sibling bond. It subtly fosters sibling rivalry and oftentimes creates enmity between the older sib and the mother thereby disrupting peace and harmony within the family. I'm pretty sure there are more cogent arguments against this act than in its' favour.
But please indulge me…If you are the older one, would you be comfortable if your kid sib got married before you? Is there an unspoken rule in your house that demands everyone waits for his/her 'turn'…no 'skipping-over'?
Speaking of 'skipping-over', in some cultures, the younger one is expected to give her older sibling a 'skipping-over gift'. This is to show that the younger sibling has the older's blessings and the older sibling is sincerely happy with the whole arrangement. Would you collect a 'skipping-over' gift from your younger sibling? With your momma alive and around, be honest, would you?
Would you indeed give your blessings or would you feel like a bad loser and perhaps date the next available suitor even if the dude is a Tyrion Lannister look & brain-alike, in a bid to save face?
I'm speaking from the point of view of a woman but does it matter to guys as well? Is this something that is solely a feminine thing? Or do guys get to an age – 41 perhaps – where all their baby brothers have bitten the bullet and it's a question of 'what are you waiting for bros?
Photo Credit: main.stylelist.com
____________________________________________________________________________________________
MzChizzy is the writer behind bottleforthepain.wordpress.com. She thinks for a living. She can simultaneously be the nicest and meanest person you'd ever meet. She loves fufu more than life itself and hates taking pictures with a passion. Follow her on Twitter @Mzz_Chizzy 'cos you won't find her on Instagram.