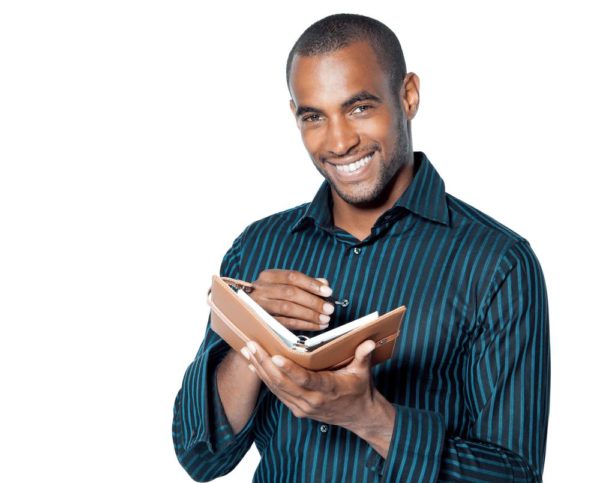 Saturdays have become synonymous with weddings. It is day when the groom and bride make their vows to become one and cherish each other forever. The whole ambience: the colours, the food, the MC, the brides family, the groom family, friends, relations etc add to the success of the day.  Some blogs even rub it on the faces of single people with fairy tale weddings that they publish. Just as someone pointed out, we would never run out of Saturdays so no need to fret another person's wedding.  That being said, Nigerian weddings can be filled with dramas behind the scenes. Well, there are some regular people you will find at almost every wedding ceremony, here is my list:
The Brother/sister of the bride(groom)
This person is overly busy. He or she is just everywhere coordinating, arranging, running errands, serving food, organising. In short they are everywhere. All guests admire his/ her efforts and see him/her as too efficient. The award for the hard worker goes to them.
The Glutton
This set of people forgot to eat from home so they start hustling to be served food. They forgot their manners and allow hunger to remove their dignity. For this people, their motto is me first before others. When served, they satisfy themselves before thinking of other people at the table.
The Bitter Aunty
This woman assumes that every single lady present is an enemy of progress. You can't dance with the couple because she forms an unnecessary banner over the couple. She has an issue with the fact that you are single.
The Clique
They appear to be advantageous. They bought asoebi. They get the best of seats. They get served food on time. They receive the best souvenirs. The wedding reception was for them oo. You can't join them because they will make you feel like an outcast.
The Mogbomoyas (a.k.a where the party @)
They are thankful that  the wedding didn't need an IV to make an entrance.These people gate crash and pretend like they were invited when we know they don't know anybody at the wedding ceremony. They blend in easily.
The Selfie freak
This person attended the wedding to be snapping pictures to post on social media. He/She wants to show that he or she is the owambe guy/chic. I don't envy such people from beginning to the end of the event; it is selfies all the way. Don't mind me; they are having fun, abi?
The Networkers
They are on a business mission in a wedding ceremony. As they meet with people they are dropping their business cards advertising their make up business, fashion line, small chops business, photography hustle, souvenirs jobs etc. They do not slack as they want to make money on the go anywhere, anyhow.
The Single but seriously searching
These  people came to the wedding for a mission to hook up. While the whole ceremony is going on, they are busy trying mingling and possibly hooking up. Their phones are ever ready to collect contacts and do necessary follow-ups.
The Single and so what?
Don't ask this people when they are getting married because you would not get any answer. They would reply with smiles and shove you off. These people have a motto:'You Only Live Once' – so they try to live their life to the fullest despite their marital status. At wedding ceremonies, they are the ones that seem to dance the most. At times, someone needs to remind them that they should not over dance lest people think they are the couple celebrating.
The Married
Every wedding is a reminder of how they started out and did theirs. They seem to compare their own big day to the one they are attending presently-what went well or what did not go well? They are always dressed in the same attires as per couple things. People tend to compliment them on how they look better off now that they are married.
The Children
Care-free as they are, they liven up weddings. They also have their roles to play in weddings whether in the bridal train or not. Children have nothing to worry about compared to adults who think of bills, relationships, education, contracts, jobs, investment….you know now? We all need cute children around… Don't we?
The Old School
They frown when the DJ starts spinning new school music. They do not need to utter words but their facial expressions speak volumes. When the music changes to oldies you see them coming alive and beaming with smiles as they remember the good old days.
The New School
They do not really like live bands. They prefer the DJ playing latest jamz. They know the latest dance and their names. They can form a good choreography team for the couple.
The Ride or Die chic
She is a complete slayer. With the latest amoeba style, infinite gele and make up on point. She tends to draw attraction. Sometimes, she need to be reminded that the wedding is not about her and she should not compete with the bride.
Did I leave out any set of people?
Photo Credit: Dreamstime