Today's #BNFroFriday interview features talented makeup artist and CEO of Bela Flor Studio, Olubunmi Williams. She's been natural for over three years and today she's sharing her natural hair journey with BN Beauty.
In her words, "I am a makeup artist and this is what I do full time. When I'm not working, I like to go hunting for new places to eat great food, listen to music and just create experiences."
You can follow Bunmi on Instagram with @bfsartistry, to see all her fabulous makeup looks and book her for your next face beat!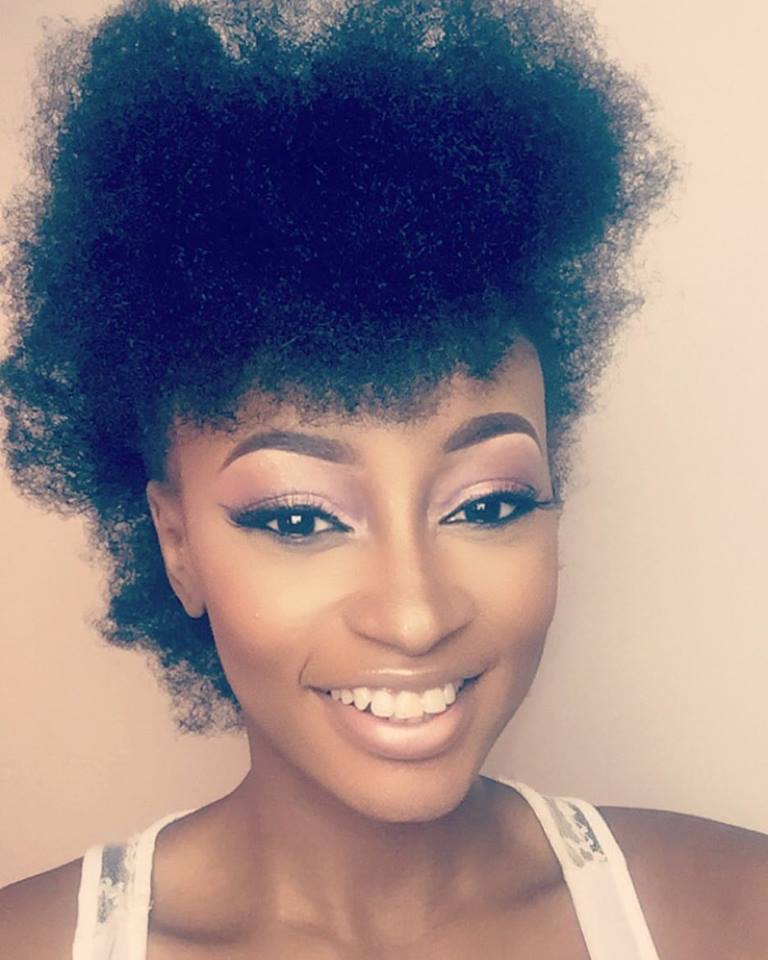 BellaNaija: Tell us about your hair
Bunmi Williams: I have black 4c hair which is quite light in terms of 'hair' body/fullness. I've always remembered it to be like this. Ever since I became 'natural' I haven't used any type of 'chemicals'. No relaxer, no texturizers. I've kept my routines pretty simple and straightforward. that has worked out for me over the years.
BN: Why did you decide to go natural and how did you make the change?
BW: I made the decision to stop relaxing my hair when I realised my hair kept thinning out way more each year. It started breaking off and hair breakage is never a good sign no matter what texture. I knew there was something wrong and I needed to fix it so I decided to stop relaxing for a bit. In doing so, I unknowingly started to transition.
Soon enough the relaxed ends of my hair fell off. I don't remember the time I did the big chop but I remember going over to my friend's mum who used to be a pretty good stylist and begging her to cut it all off. Lucky for me, it was long enough to have a weave on so I did that for a bit, at least till I was comfortable enough to show it to the 'world'.
The first day I did, I had mixed reactions. Some took me for bold and others told me that it would take some serious getting used to.
BN: Are you tempted to go back to it?
BW: Straight relaxing? No, my hair is way more fuller now. I would like to try other things though, like colouring, maybe texturising but that's a bit more tricky. I'm still doing my research on that because it involves permanently altering the curl pattern of my hair.
BN: Ever hidden your natural hair?
BW: Yes. The sun is way too harsh for my hair as I mentioned earlier, I have naturally 'light' hair. On a good hot day my hair is more likely to dry out and break off even with the right care. So because of this, I do a lot of protective styling, sew-ins, crochet braiding, wigs mostly cause of the heat.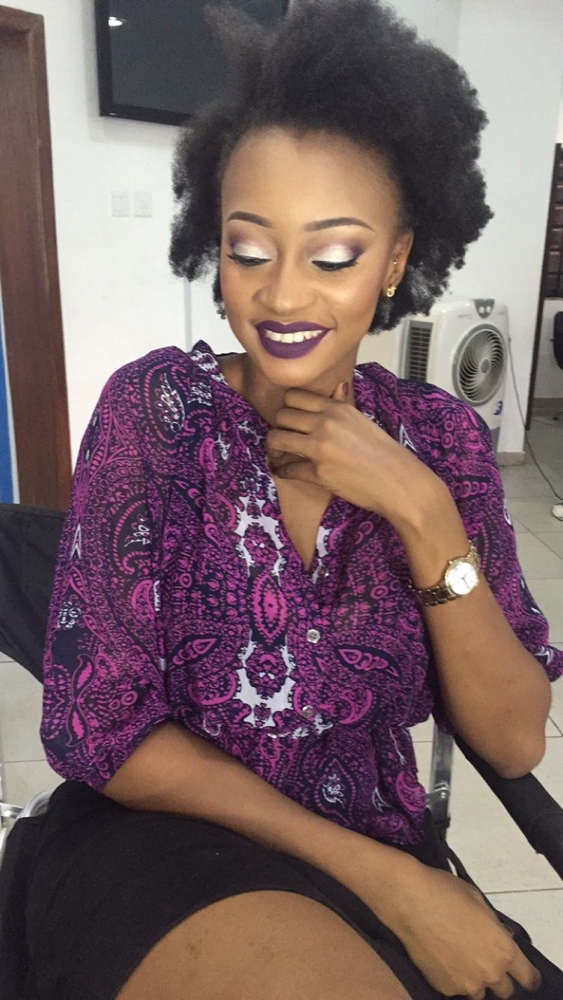 BN: How long have you kept your hair natural for?
BW: It has been a minute. I'm not so sure but I would say definitely over 3 years, at best 4 years or so. I haven't cut my hair… I lie. There was one time I tried to take out my hair myself, I snipped a chunk off.
LESSON: I will never attempt to take out my hair myself
BN: How does the climate where you live affect your hair?
BW: Heat breaks my hair but I've found ways to minimise it as much as I can. At the studio where I get my hair done, Nectar Studio, they have helped me come a very long way. I've learnt so much from the amazing hair stylists there.
BN: Do you have any other hair problems?
BW: Yes I do but that's just genetics, I took after my father's hairline. This is why you would only see me style my hair in a mohawk whenever I have my hair out. Still trying to find a way around that one *sigh*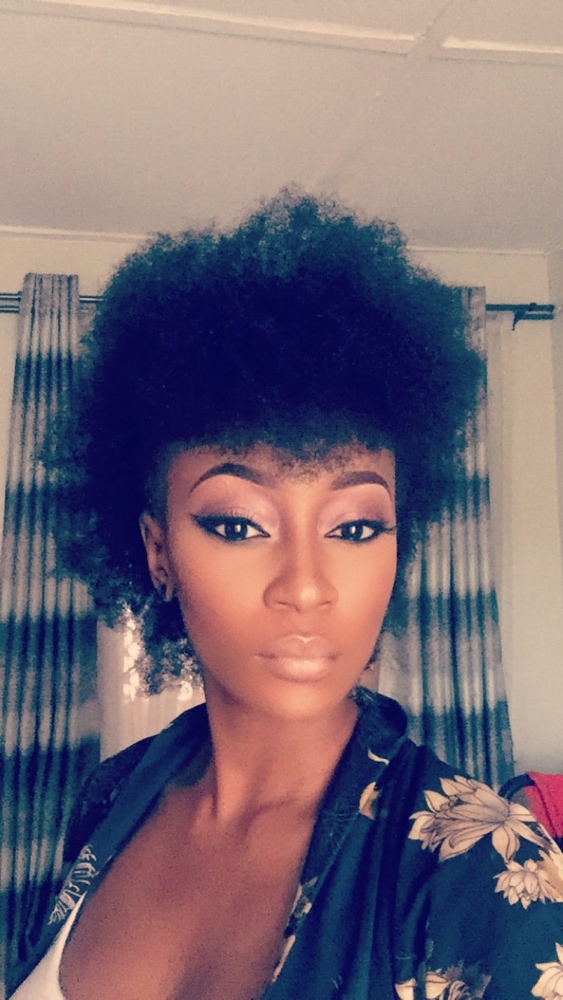 BN: How do you deal with the negative effect of climate and the other hair problems you might have?
BW: The wonderful team of stylists at Nectar Studio. You guys should try them out but on my own, I focus on making sure my hair is always conditioned and moisturized using a combination of natural products and protective styling. A lot of water and natural oils too. Spritz away.
BN: What's your stance on natural vs chemical products?
BW: Do what works best for your hair! It really doesnt matter to me, I think what I worry most about is hair health. I know using relaxer on MY hair makes MY hair thin out and fall off. This is just me.
Would I ever dye my hair? Yes I so would. I've never tried it before so I can't judge it just yet. I am a firm believer in doing what works for you but you wouldn't really know what works for you till you try it right?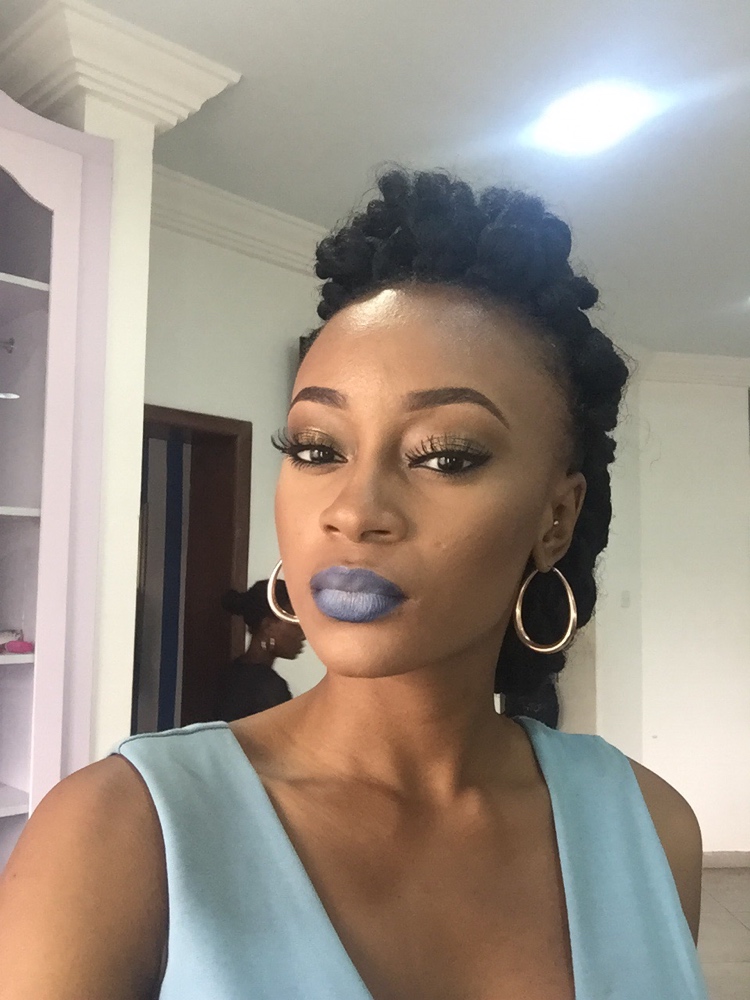 BN: Whats your daily, weekly and or monthly hair routine?
BW: Well, I have been wearing wigs for a while now so I would share with you what I am doing at the moment.
Daily: I have a special formula hair cream I apply to my hairline every day. I mean I'm already lacking in that department, no need to make it worse. Lol. I also spritz my hair with water and Olive oil and I focus more on the ends of my hair.
Weekly: I co-wash my hair using my favourite conditioner at the moment, Motions Moisture Plus Conditioner. You can use any conditioner really but I just like how soft it makes my hair feel (and how pocket friendly it is). Another one you can try is the Tresemme Naturals Nourishing Moisture Conditioner, Your curls would love it.
Bi-Weekly: I shampoo and condition every 2 weeks using Motions shampoo and conditioner. Again, I do this with this products because it works for me, it's not too drying on my hair and it gets the job done.
Monthly: I steam/deep condition my hair at the salon, Nectar Studio, and trim if it's necessary. They introduced me to Olori Damage Be Gone Deep Conditioning Treatment. This treatment is magic oh! Even if you don't try anything else, try this one.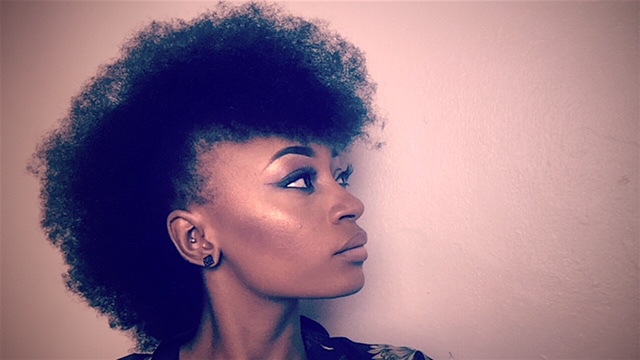 BN: What advice would you give to people thinking of going natural?
BW: Do take your time to make a decision, don't just up and chop because you might regret it if it was just a thing of the moment. Natural hair takes commitment, you might not see the changes you estimated for immediately. You also need to try things out for yourself. There is a strong possibility you would not get it right for a while but that's okay because Rome was not built in a day. Be patient with your hair, it's not every day that it respects you and sleeks exactly how you would want it. That's why there are turbans and wigs anyway.
BN: What do you like best about your hair being natural?
BW: My mohawk. I look so funky with it lol. seriously, I just like the fact that it has a lot of body. That's something I've never been able to achieve with my relaxed hair.
BN: What are your favourite styles to rock and why?
BW: Mo-hawk, front hawk, side hawk, Anything hawk lol because I am not very confident about my hairline.
Length Check!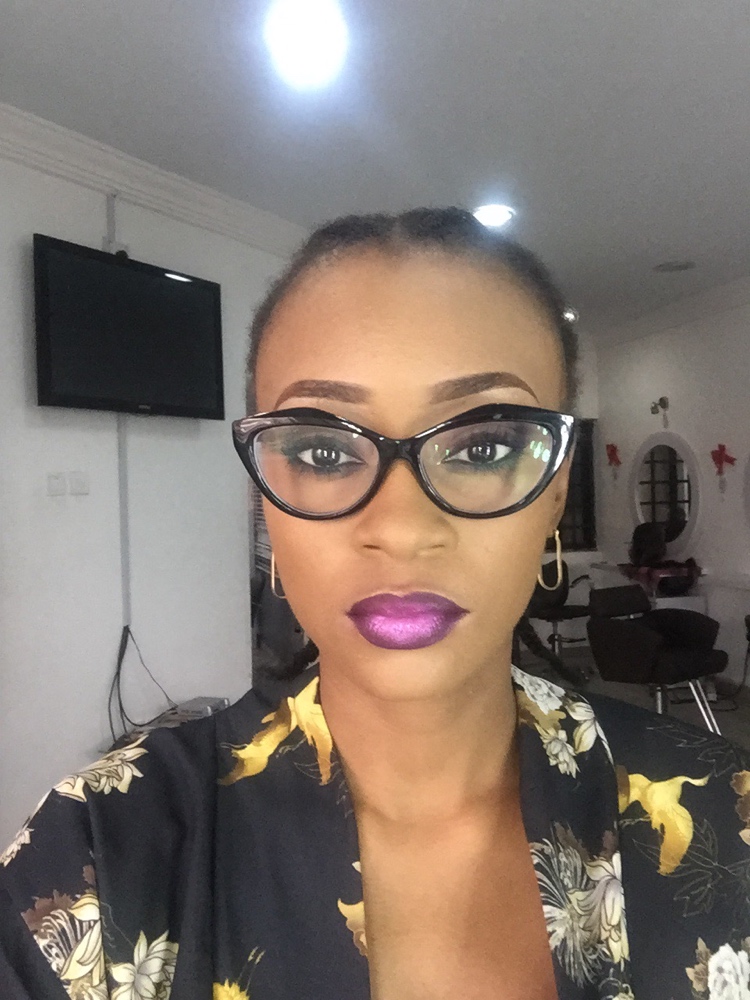 Thanks for sharing your story with us Bunmi!
If you would like to be featured on the next #BNFroFriday, please send an email to [email protected]