Hey BellaNaijarians!
#HeinekenLFDW2016 starts tomorrow and so I thought I'd give you a few trends to rock and to look out for at fashion week this year. There are loads of trends you could try but these are my top 4 picks (suited to my body shape & personal style), after looking through street style photos from the major fashion weeks in New York, London Milan & Paris.
I cant wait to see your street style looks at Lagos Fashion & Design Week this year!
***
Shirt Dresses
This shirt dress is a modern twist to the classic shirt, definitely a must try. They can be paired with skirts, trousers, jeans, heels, sneakers or flats. Pick your poison! I'm a skirt girl so my choice was obvious.
Top: www.styd.com.ng
Skirt & Shoes: Zara
Sunglasses: Dapmod
Street Style
Asymmetric Sleeve
The cold shoulder/off shoulder trend has been so popular recently and a monostrap top is a great way to show some shoulder without being too direct with the trend. So amp up your wardrobe with a blast from the past and try a "monostrap" top with an exaggerated sleeve for something extra. Add a scarf as a chocker for a different take on the 90's chocker trend, my all black outfit needed the colour.
Top: www.styd.com.ng
Jeans: Levi's
Shoes: Christian Louboutin
Sunglasses: Asos
Street Style
You can also try wearing an off shoulder top as a monostrap top too!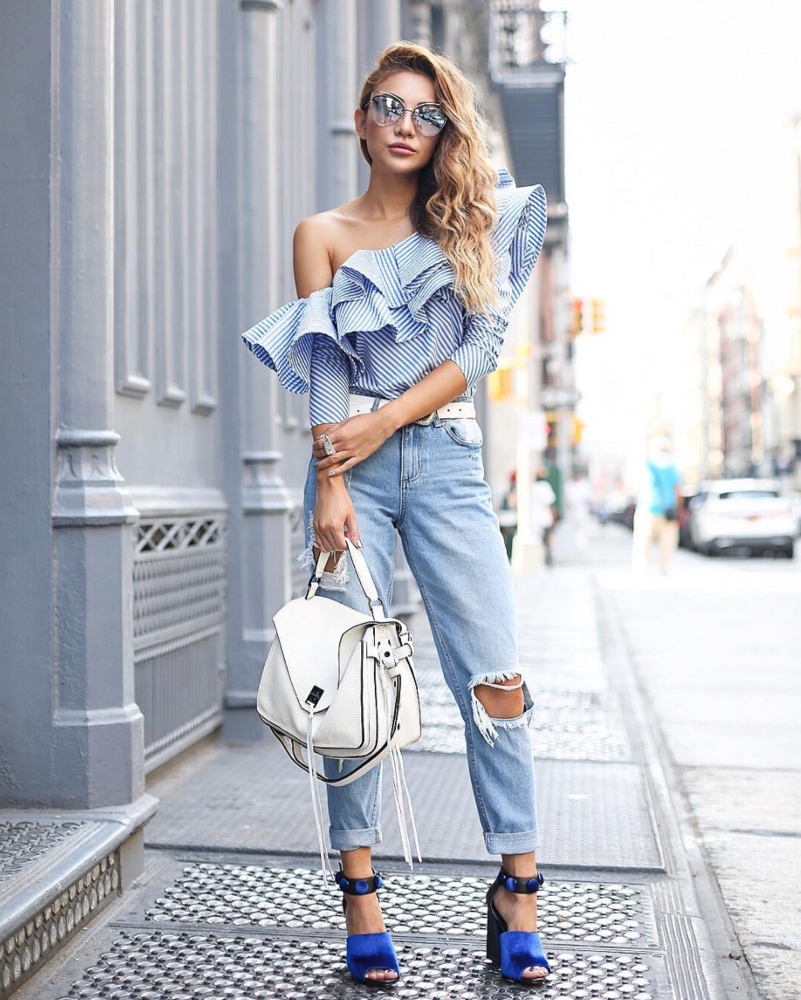 Long Ruffle Sleeves & Off Shoulder Neckline
The Dynamic Duo. Mixing two of this seasons biggest trends in one piece makes the perfect blouse. Denim is another thing I really like, especially paired with a print or another denim piece… Which is what I did here and it just might be my favourite look.
Top: www.styd.com.ng
Skirt & Belt: Asos
Sunglasses: Dapmod
Street Style
Full Skirts & Sneakers
You know I love a full skirt and prints so this skirt is perfect but I decided to try something different with this look and try wearing it with sneakers! It's something I see on other people and LOVE but I never thought it would look good on me, what do you think?
Top, Shoes, Sunglasses: Asos
Skirt: www.styd.com.ng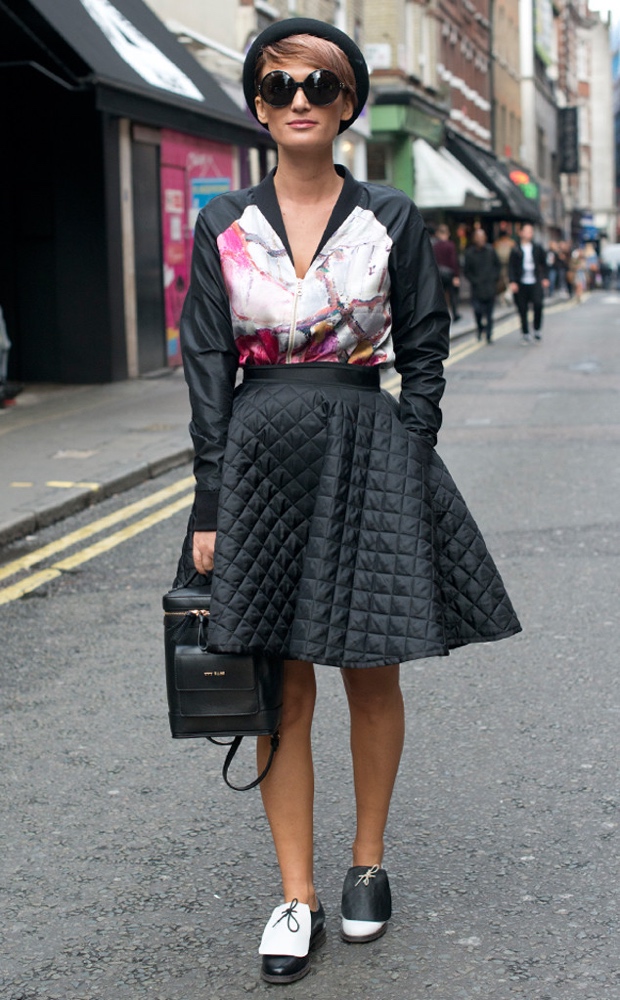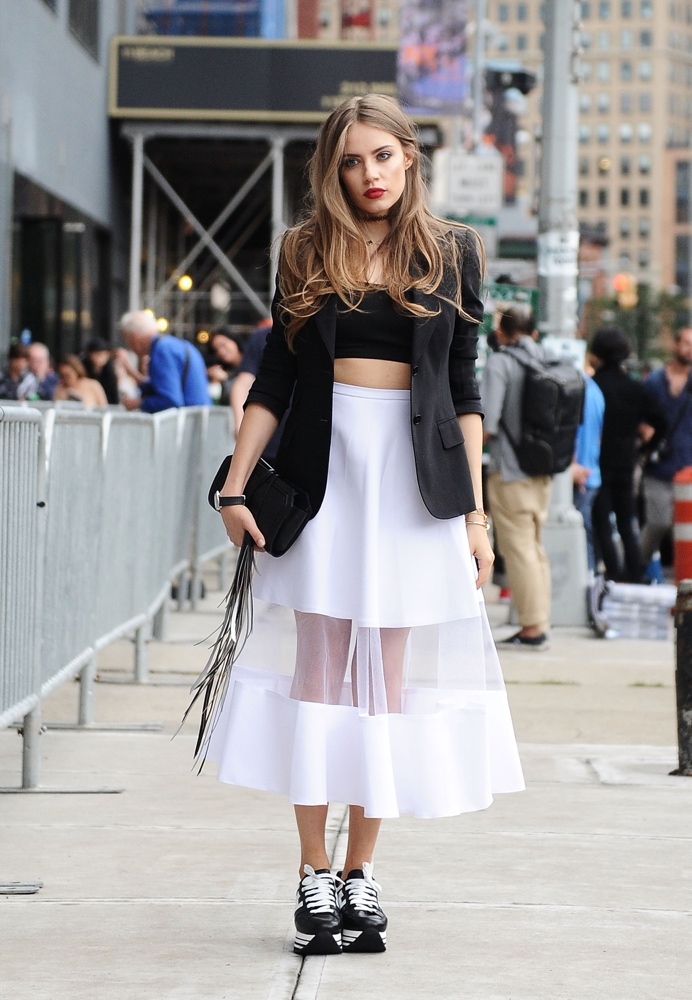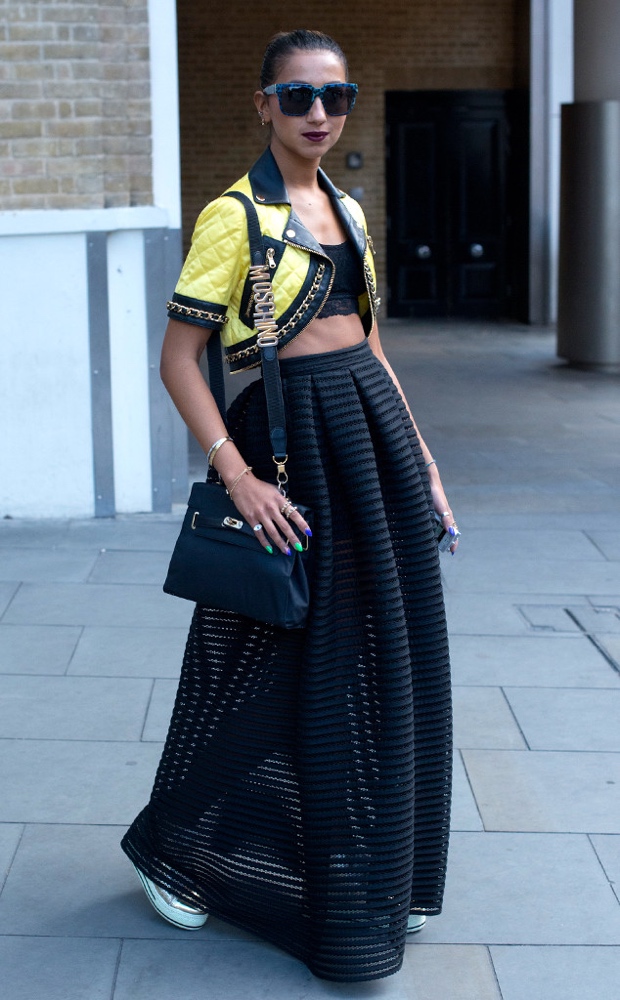 Let me know your favourite outfit and trends you're looking out for at fashion week this year in the comments. See you there!
Photo Credits: Harper's Bazaar, The Impression, EOnline, Instagram | @lisafolawiyo, @notjessfashion, @rantiinreview
Brands mentioned: www.styd.com.ng, DapMod, Asos, Zara
Photography & Styling: Adesuwa Osunde of www.styd.com.ng