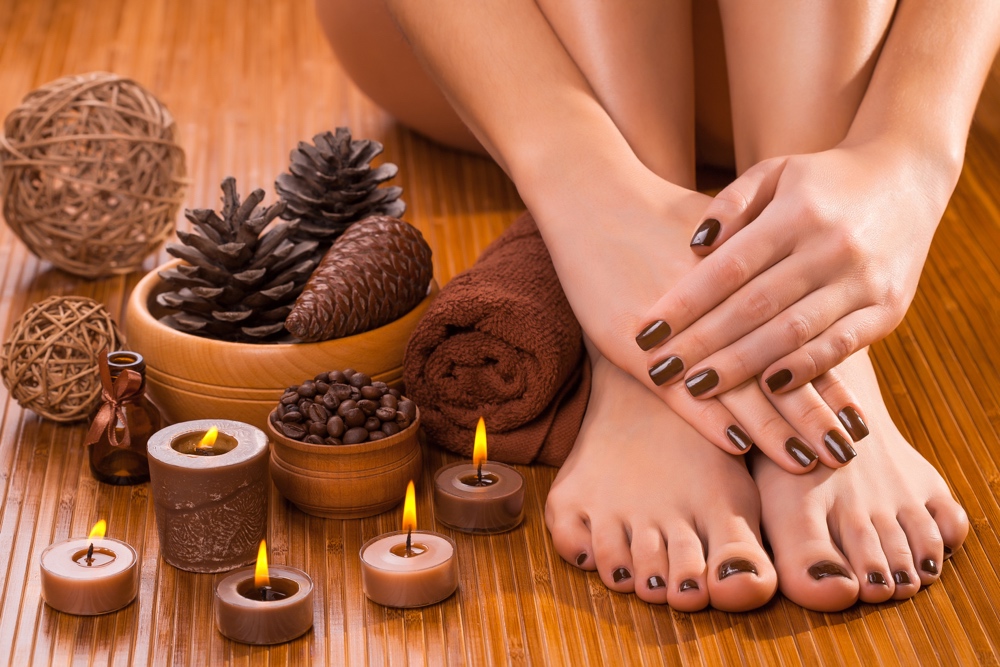 Last week's Monday Manicure post was all about steps for the perfect DIY manicure at home and today we're talking about pedicures and simple ways to get your feet looking as good as your hands. You really can't leave your feet out or neglect your toes when it comes to grooming; to avoid being embarassed or self conscious when you have to wear sandals or take your shoes off in public (if the need arrises). You need to be prepared!
To make things faster for you, make sure you have your tools ready to go. Here's what you'll need;
Cotton Wool/Cotton Balls
Non-Acetone Nail Polish Remover
Nail Cutter & Nail File
Buffing Block
Sugar Scrub
Moisturizer/Lotion
Nail Polish
Here are 3 ways to get a quick DIY pedicure at home for pretty feet in less than 35 minutes!
Fake It!
If you have just 5 minutes to spare, all you have to do is buff and moisturise to fake a fresh pedicure.
Use a buffing block to smooth each nail surface, remove yellow stains and flaky dead skin. Shape the nail with a file or use a nail cutter to cut it low. Switch your buffer to the smooth side and give your nails a healthy shine (not as shiny as polish). After doing this, your toe should be good to go but if you have a little more time to go an extra mile, quickly add some colour to those toes with nail polish.
The next thing to do now it moisturise for hydrated feet and get rid of dry patches. Massage a rich foot cream into your skin, paying close attention to the driest areas, including the backs of the heels and around the cuticles. The buff and polish step should take you 4 minutes while moisturising should take just a minute and you're done!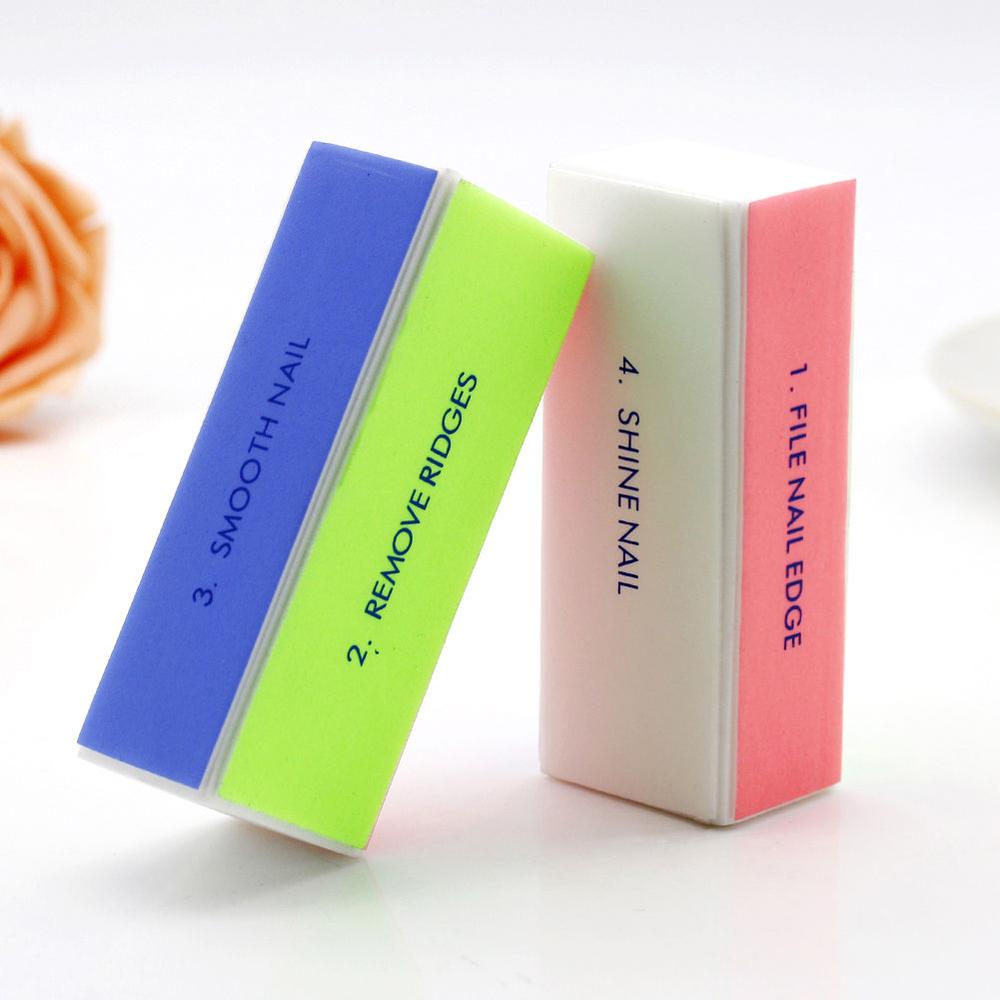 Put Some Work In!
If you've got up to 10 or 15 minutes, put a little work in with a warm soak and scrub.
Dip your feet into a tub of warm water for about 3 minutes and pat dry after. Massage a handful of a scrub on each feet onto the skin. Choosing an oil-based product will moisturize as it exfoliates dead, dry cells; two steps in one! You can also make your own oil based scrub at home with brown/white sugar and any oil of your choice, I like Olive and Coconut Oil.
Give your feet a rinse to take off the remnant sugar from the scrub and leave your feet feeling moisturised. Now's the time to take care of your nails, quickly file your toe nails straight across to even out their shape or cut them short with a nail cutter and file the edges smooth.
Wipe off any excess oil left on the nails from the foot scrub with polish remover; if you don't do this your nail polish wont last very long. Apply a quick-drying top coat to make nails look shiny or go all the way and add some colour if you have enough time left.
Go All The Way!
If you have up to 30 or 35 minutes, it's best to take your time and go all the way with your pedicure.
Soften skin and dead skin by soaking your feet in warm water for about 3 – 5 minutes. Add a handful of salts to help soothe tired feet. Pat your feet dry and get rid of dead skin with a dry foot file, don't buy one that's too harsh/rough so you don't injure yourself or damage the skin on your feet. After this you can use your oil based sugar scrub for a little extra love and rinse after.
Move on to your nails, trim them short with a nail cutter and smooth the edges after or file them into shape with a nail file. Rub a rich cream all over your feet, don't forget your heels and cuticles. Clean leftover cream/oil from nails with a cotton pad soaked in nail polish remover. Apply a base coat, two coats of nail color, and a top coat. Give nails at least 15 minutes to dry before slipping on open-toed shoes. I've heard it can take up to two hours for them to dry fully but to speed things up, apply a quick-dry top coat and you're good to go!
After doing this detailed DIY pedicure, faking it becomes so much easier. All you have to do now is change your nail polish, buff and moisturise to maintain that fresh pedicure till your next proper pedicure.
Photo Credits: Dreamstime