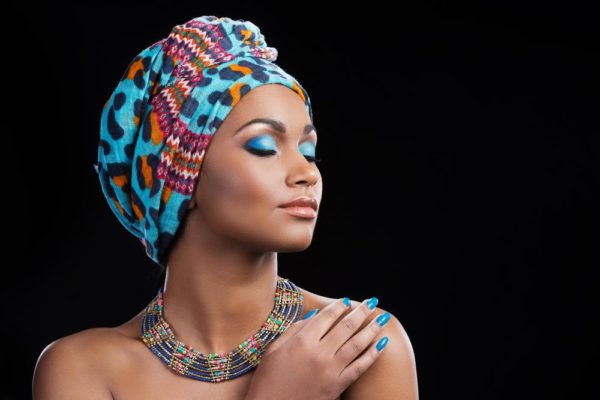 The top coat is the last layer applied in the manicure process and it acts as a sealer to the coloured polish and when polish is sealed, it doesn't chip often. One ingredient found in top coat is Nitrocellulose, it is used to create a high shine, glossy appearance. Here are five good reasons why you need a top coat for your next manicure.
Top Coats give a Smoother Manicure
Using a top coat helps to even out brush strokes. Some top coats are great for smoothing out uneven application and visible brush strokes, to give a professional finish to your DIY manicure. However, a top coat can ruin a great nail art design if applied too quickly before the nail art dries (we'll talk more about nail art later).
Top Coats give your Nail Art Something Extra
Some nail polish shades (neon colours) dry matte, using a top coat will help to restore shine and give you nice glossy nails. On the other hand, if you'd prefer a matte finish, a matte top coat can give the desired effect. Glitter polishes can often leave a bumpy finish. Adding a thick layer of top coat can make it smooth and glossy, and some top coats are especially made for this purpose.
Top Coats helps your Nail Polish Dry Faster
Top coats can speed up the dry time of your polish. Unfortunately, many quick-dry top coats are also prone to chipping, and shrinkage (where the top coat makes the colour recede from the edges of the nail) is more common with quick-dry top coats.
Top Coats help your Manicure Last a Little Longer
A top coat (along with a good base coat) can help prevent your manicure from chipping. Additionally, tip wear (where polish wears off at the tip and bare nail starts showing) can be slowed down by reapplying top coat every few days. A good top coat is the answer to prolonging your fresh manicure.
Top Coats can Make your Nails Harder
Adding a hard layer of top coat can strengthen the nail and prevent breakage. Using a nail hardening base coat also helps.
Once the base coat, coloured polish, and top coat are applied, you DIY polish-change manicure is complete. Even if you don't want to use a coloured polish, applying a base coat and top coat will prevent splitting and peeling of the nail.
Many think that base coat and top coat are the same product but they aren't. You can get some products that have both base coat and top coat within the same bottle, but when the bottle only says base coat, its just base coat! Personally, I like to separate the two just so I'm clear that each coat is doing its job to give me a great DIY manicure.
Top coat is designed to seal in the nail polish, help your nails dry faster and leave your nails with a beautiful shine while your base coat is designed to… See its uses in this post here.
Photo Credit: Gstockstudio1 | Dreamstime.com