DStv is taking You on a Romantic Roller Coaster Ride this February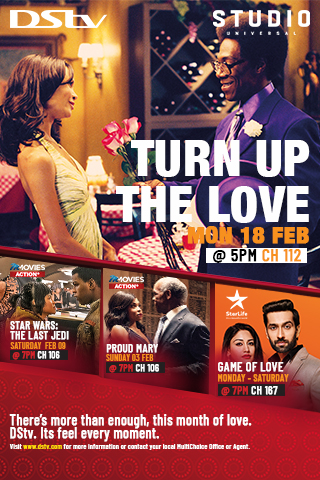 When you find love what do you do?
You take a chance on it. You invest in it. You go out of your way to keep it firmly in your grip.
So this month of love be sure to hold on to your DStv remote as we are set to take you on a romantic roller coaster ride this February.
Turn up the love in your homes this February with love stories that will keep you at the edge of your seat; love stories that will make you go 'awww'. Stories that will make you tear up and make you fall in love all over again with your DStv remote.
Single or Married, Friends With Benefits and Married At First sight will surely keep you company. Do you think Love is a game? Then don't miss Game Of Love.  Love Sci-Fi? Then cuddle up with Star Wars: The Last Jedi.
You can also catch Taxi, Proud Mary, Brown Sugar and a lot more this month.
So stay connected to DStv, because there's definitely something that will make your heart flutter this month of love
---
Sponsored Content