Last week, social media was abuzz with the news of plagiarism accusations by Morland Fellowship recipient & writer, Akwaeke Emezi. Ms. Emezi accused filmmaker Mariona Lloreta of stealing her work, and the accusation spurred a lot angry conversation about appropriation, race and other attendant issues that come from stories like this.
Akwaeke accused Mariona of copying her short film Ududeuagu
Watch Ududeagu here:

So, let's take a look at the product that was allegedly copied:
Watch Amenze here:

Amenze, In Between Worlds (film trailer) from Mariona Lloreta on Vimeo.
Following Akwaeke's call out on social media, her friends and followers went into formation standing behind her and against all forms of injustice of creative theft.
We received an email calling our attention to the other side of the plagiarism accusation and we believe that it makes for important discourse – especially because the social media stampede is something that anyone can easily get caught up in.
****
A New York based, young Nigerian woman, Akwaeke Emezi ("the accuser") claims that "her work" was "stolen"/plagiarized by a "white" filmmaker,Mariona Lloreta ("the accused") that I have worked with. I happen to know Akwaeke as well but I know her as "Zara"
Both these young ladies directed films with very different storylines. Akwaeke's film is 1 minute 45 secs long and Mariona's film is 11 minutes 4 secs long. The images they both used to promote their films are somewhat similar and based on this Akwaeke has launched a campaign to discredit Mariona. I have watched both films.
I was so dumbfounded and disturbed by all I saw online regarding this issue that I started documenting what I came across. The "accuser" has rallied her bunch of cronies to basically terrorize the "accuses" life. This includes
– Daily insults on social media,
-Threatening to attend film festivals where "the accusees" films is being shown
– Calling "the accusee" a white supremist!
– calling her cronies to take up arms
– Reaching out to "all and sundry" to "alert" them to the fact that her work has been plagiarized and not to work with "the accusee",
-posting images of the "the accusee" as a child and calling her a "white devil"
The two images that are in question in this dispute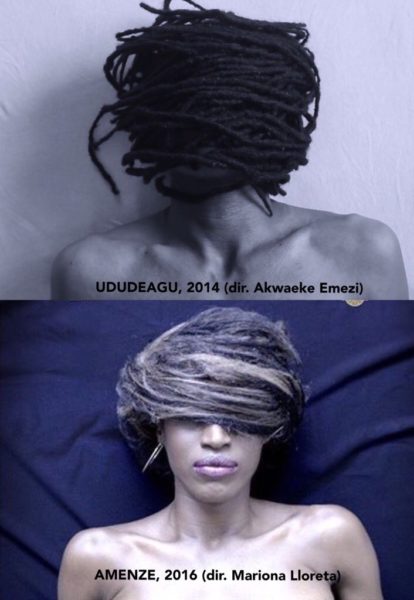 As a professional in this industry, I feel like I have to speak up because what is going on online regarding this matter is grossly unfair as far as I am concerned. The conversation, which is currently one-sided, has unearthed several complexities given the dire times we live in the US at the moment. As it tends to happen online, the majority of people dishing out insults, have not seen both films and are basing all they know about this issue on "hear say" and two images that look similar. Talking about similar images, I have attached "Ingrid Mwangi.jpg" which is another similar image to the 2 images in questions. So does this mean Akwaeke Emezi plagiarized Ingrid Mwangi's work???? Ideas are a dime a dozen!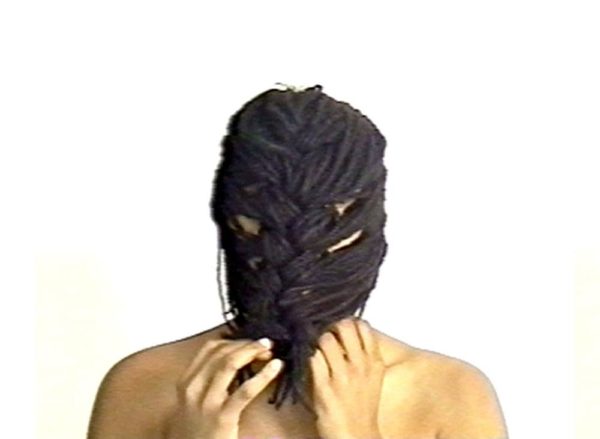 It just goes to show that when social media is misused it can get pretty ugly pretty quickly. The sad part is that it can also have a damaging effect on someone's life and career. I think that it is very important in this day and age to educate the young people on proper social media etiquette.
The accuser's sister is also a well-known blogger online and she is using the "power" she has to assist her sister in this mess. This is not the way to resolve conflict. I am truly appalled!
I am reaching out to organizations like yours that I believe practice good journalism and do their due diligence to post an open letter that I found in my research on this matter. It gives another voice to this story. This letter has now been removed from the page I found it on, I believe, to keep the story one sided.
Below is a link to Akwaeke's film http://www.akwaeke.com/ududeagu
And a link to the trailer of Marionna's film https://vimeo.com/170989254
Thank you for reading my email and I look forward to hearing back regarding posting the open letter.
***
We believe that this situation is a very serious and we need to be very careful before we join the social media mob. It could be you.
Please share your opinion below.