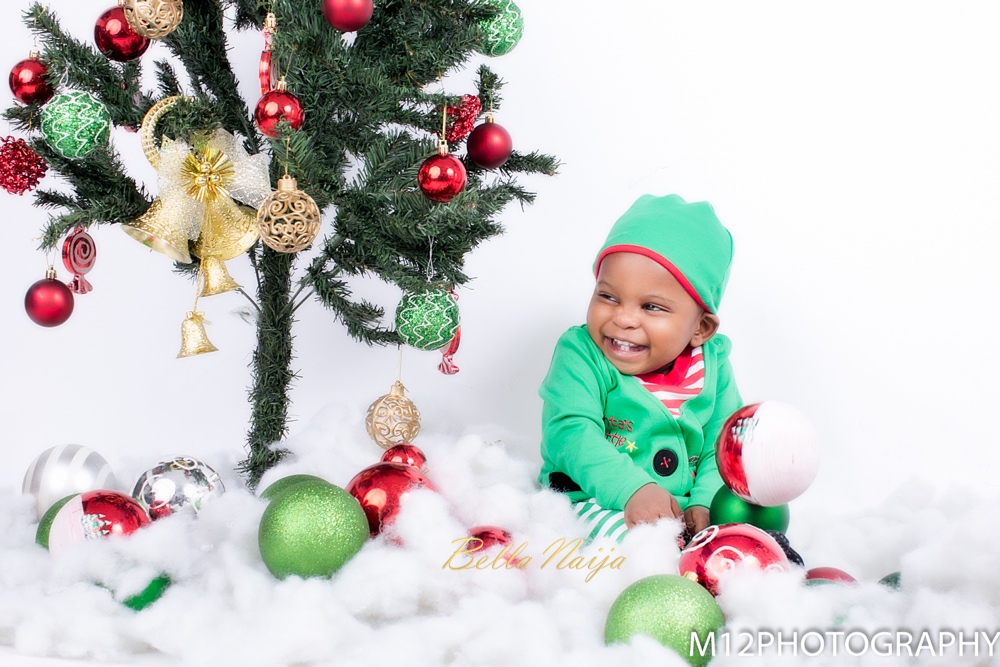 Christmas is around the corner. Yipee!!
A season of giving, love, togetherness etc. It is that time of the year when we reflect and thank God for his mercies, love and protection over us and our loved ones during the year. It is also a season of carnivals, parties, shopping and visiting places of interest such as amusement parks, zoo, beaches, cinemas etc.
One of the best ways to celebrate and document this season is to have a Christmas themed photoshoot. It is a great time to plan a photoshoot for yourself, family or kids. It is always filled with so much fun. The costumes, props, lights, backgrounds that go with a Christmas photoshoot are wonderful.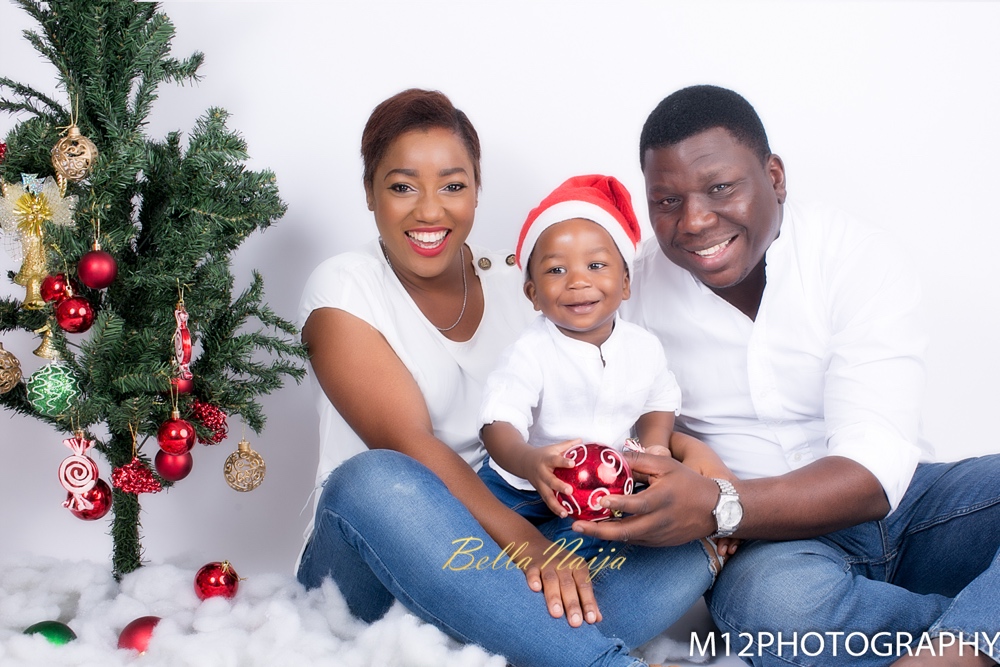 BellaNaija Living in collaboration with professional baby and family photographer, Bisola Ijalana of M12Photography – who had just been nominated for the 2016 Exquisite Lady of the Year (ELOY) Awards as Female Photographer Of The Year (click here to vote guys!) – we're bringing you tips to consider for your Christmas themed photoshoot this year.
Timing
The days leading to Christmas can be very busy for photographers. So it is important that you contact and schedule the photoshoot with the photographer in time. Typically Christmas photoshoots can be done from the last week in November till the week leading to Christmas Day.
It is advisable that you have at least a week interval before Christmas Day, considering that after the shoot, you may still need to select your pictures and the photographer still needs to edit it before delivering the job to you.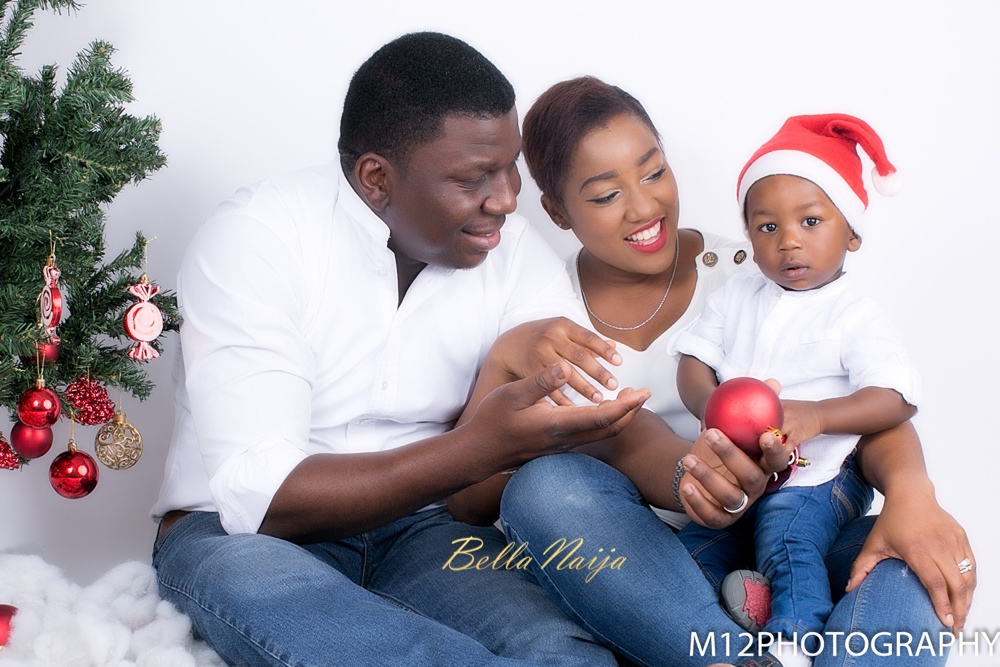 In scheduling the shoot, who will be photographed will determine the best date(s) for the shoot. For babies, you have greater flexibility of time. If children of school age are part of the session, their holidays in December leading to Christmas Day are a good time.
For parents, weekends provide some flexibility, depending on the nature of their jobs, or their work places may close for the year prior to Christmas Day. Whatever date is scheduled, it should be one that everyone who is to be photographed is available.
Location
A Christmas photoshoot can be done in your home or at the photographer's studio. Discuss with your photographer on the available packages and the cost. Usually your photographer will charge you more for coming to your home. The home offers some comfort as it easier to change clothing and you will not have to bother carrying bags or boxes of clothing to the photographers studio.
Whether you are having the Christmas photoshoot in your home or studio what is most impotant is that the shoot is done where you and your kids will be comfortable and within your budget.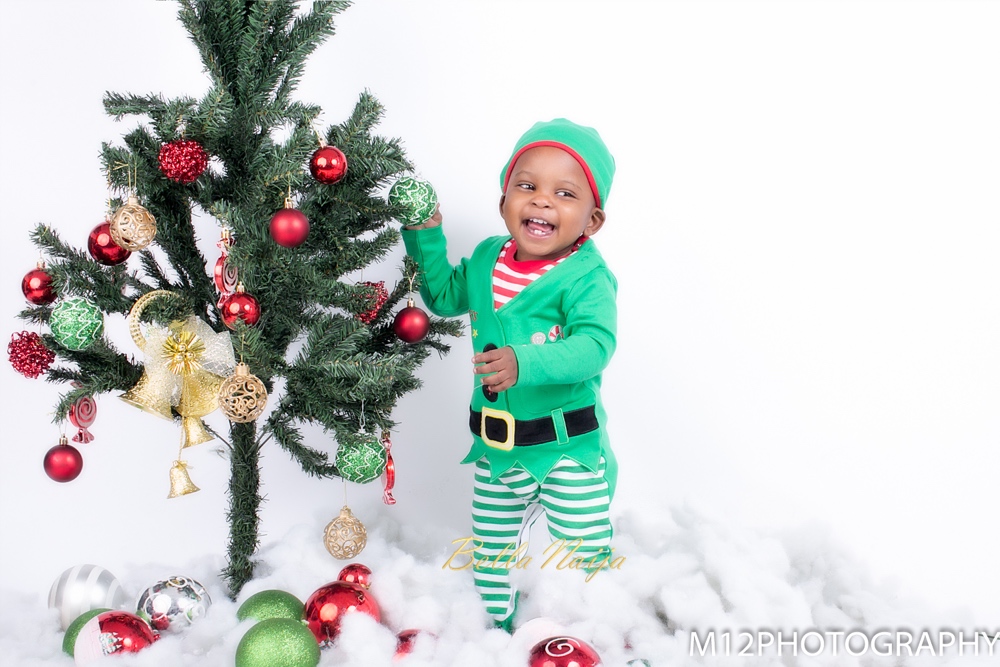 Costume & Props
Share ideas with your photographer on what will be worn and which props will be used for the shoot. Know what the photographer is expected to provide and what you are to provide for the shoot. It is usual to see Christmas trees, lights, ornaments, boxes etc as part of the props used for the shoot.
Costume/clothing will range from casuals, Santa clothes, Christmas costume, hats, etc. While the photographer is expected to guide the whole process you can also suggest ideas. Go online, look for Christmas photoshoot poses, props, costume and ideas that you like and share it with your photographer.
If you are yet to schedule your Christmas photoshoot for yourself  or family, it is time to start planning. Schedule it now. Let us have a fun-filled Christmas celebration and preserve the memories.
Remember to tell your friends, family and loved ones to follow @bellanaijaliving and @m12photography for regular write-ups, ideas and photos on maternity, newborn, baby, children & family photography. Please vote for me as Photographer of the Year for 2016 ELOY by clicking here.
See more Photos
Source & Photo Credits: M12photography | @m12photography