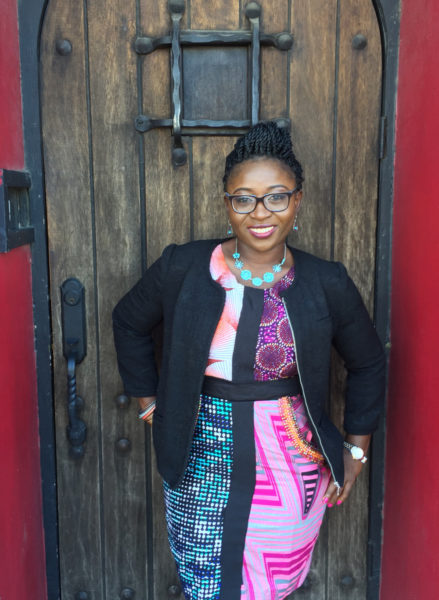 Recently, I had a conversation with a friend about his women troubles. His wasn't the standard garden variety of not being able to snag and keep a woman. Nah! His own problem was the trouble of keeping them away. According to him, he can't even strike up innocent, friendly conversations with women without being at risk of being sized up for some form of relationship – with marriage at the epicentre of it all.
Here's a little background to give you some perspective on why this man believes he is such a catch to Nigerian women. He is tall, not shabby on the eye, lean, and he talks a good game (albeit with small hints of Yoruba accent. Just small… you can hear the Egba peeking through a few of his words). He is incredibly smart, and is very successful. He also has money – lots of spare change. Like… A LOT.
He is a chic magnet; and as much as I roll my eyes at his cocky sense of self-assurance, (he swears this is all in my head) I have to agree, that on a list of things that we're taught to look out for in a man, he checks 90% of the boxes, simply by being ONE thing – successful.
There's a list of things Nigerian women are expected to have and be, in order for them to be well primed, ready for life and future romantic unions. For Nigerian men, it's just one thing. Be rich. It is such that you hear stories of guys from your University days, who were described as having 'no game', graduating, getting rich and suddenly can't keep women away. What changed? Nice car. Nice house. Where the ladies at?
So, when my friend was lamenting about women swarming over him, I could empathise. He went on to say that letting women know that he had a girlfriend was not much of a deterrent either. According to him, it appeared once a woman hears there's another woman in the picture, it's like he'd set up a seemingly intriguing obstacle, which suddenly must be conquered. The other woman is simply a blimp on the screen of the bright future she is seeing.  I asked him how often this happened, and whether he wasn't just exaggerating.
"No! Do you know how many times a woman has asked me if my relationship was serious?! Like why would I say I have a girlfriend if it isn't serious?" His voice was now raised slightly, his exasperation seeping through the speaker of my phone.
I'd never thought of this from the perspective of a man. Before now, I'd always given the side eye to women who go on and on about other women trying to sniff around their man. In fact, when I hear such stories, I give a dry laugh and snort: "where's the man they're trying to steal, sef?" And often times, I found that when I analysed the man the woman was guarding with her life, it usually ended with me turning up my nose in distaste. Is that all? Who wants to steal this one! Remember when I wrote that tongue-in-cheek article about this? But, the one thing I'd never considered is the idea of a wealthy man, and how much of a burden it is to be a technically single man saddled with money! People have different problems in this world. Some have food but cannot eat.
But, what bothered me even more about his rant, was that none of the women sniffing around him cared whether he was a good guy or not. You see, my friend is a right jerk, and he makes no apologies for it. He isn't unique or different in his brand of assholeism! He makes no bones about it. Yet, he can't keep women away. Why are women so anxious to get with this person with a mean streak and a bad temper? Is it simply enough that he has money?
"Why do women think you're such a catch? Do they know about your god-awful personality?" I asked, in the middle of all this complaining about women.
"They don't care now. Besides, how can you call me god-awful when I've been forthright with my relationship status?"
He actually did deserve a little credit for putting it out there; but what does it say about women? Is the financial stability of a man the most important criterion for picking a man? After all, nobody wants to suffer. This isn't even about being a gold digger, or trying to reap where one did not sow. On the contrary, it's more likely  a case of not wanting someone who will come and deplete your own resources.
We live in the age of liberated and economically independent women, so it's easier to take this explanation as valid – when you think about the quest for a successful man. But at the end of it, here's what I feel is the real issue we should be addressing: why are men only taught to seek first the kingdom of wealth and success, and every other thing shall be added onto it? Have money, and women will follow – like a moth to a flame.
It's truly worrisome that money has been glorified so much amongst men that they almost don't feel the need to have any other form of life values and morals. It's simply enough to be rich, have a good job and other moral and ethical traits can be dispensed with. If one woman doesn't like it, another will swiftly fill her place. Who no like better tin?
Money is good, and the capacity to create wealth is important; but is that really truly enough for a new age Nigerian woman? Surely, it shouldn't be. Are women really not asking for more because we've been raised to believe that once  the man has money, every other thing will fall in place? Do we really and truly believe this?
A lot of these cultural expectations come from interesting backgrounds, and then 'requirements' are borne of people's experiences. So, picture this: someone from a low income family who married for love, and all forms of starry-eyed expectations, discovers that it is easier to cry in a Bentley than in a Keke Napep. This person then lays down the law to her child – "Marry a rich man or you will suffer forever. Don't make the mistake I made." This person has passed on their reality to their offspring. From there, it becomes, find a man who has a 'good job' and can provide for you. Nobody is really considering the factor of one's ability to actually provide for one's self.
Then there's the flip side with men; a man who lost a woman he loved, to someone he perceived was financially better than him. The man then makes it his life mission to have money, or he tell his sons that all they need to do is have money – because that is what it would take to get the girl of their dreams. The next generation man then doesn't think it is important to be courteous, to be kind, to be decent. Nope! All he needs to know how to do is make money, and be successful.
Success is one of those fleeting things that fizzles without other sustainable values to back it up. When the money goes, what happens to the man you hustled so hard to snag? What happens when he is simply the douchebag who had a good paying job at the time you pulled all the stops to get?
The rich, successful man should simply stop being at the top of a woman's 'Goals List'.