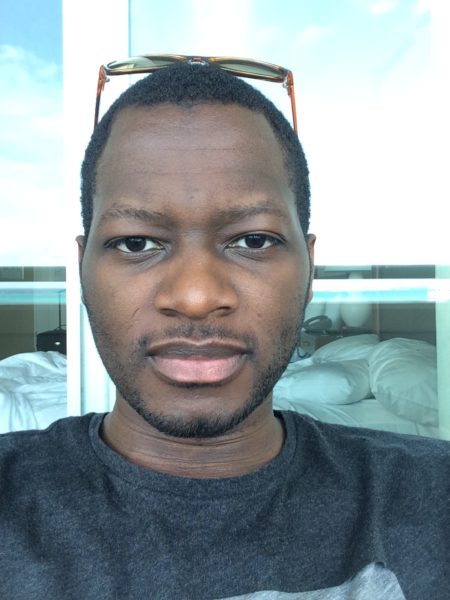 The Village Pot team sent us this exciting idea they had called The Alejo Project and we are very pleased to present the fourth story.
So what is The Alejo Project? Alejo means 'guest in Yoruba. In Alejo Project (#alejoproject), we tell the undiluted stories of foreigners who have moved to Nigeria. This project tells first-hand stories of their own Nigeria and is curated by The Village Pot; an online platform for uncovering food, culture and travel stories across Africa.  You can click the links for the first, second, third and fourth editions of the series. 
***
Brice's encounter with Nigeria began when he was 9 or 10 years old, while growing up in his home country of Cameroon. His dad had been working in Lagos for a few months when his family came to visit him for the entire summer holiday. "All I remember was the large estate with beautiful homes and a pool" he says about the holiday. He would spend the entire holiday riding bicycles with his siblings, swimming and playing new Play Station games. After that experience, he learned of Nigeria from their frequent football face-offs with Cameroon in the Africa Cup of Nations' and from his Nigerian friends at school in Canada. Fast forward to 2014, he would visit the Andela offices in Nigeria twice before moving to live here in March of 2015.
"I had a mix of feelings when I landed at the airport in Lagos", Brice confesses. There was a sense of belonging being back in the motherland but a sudden realisation that living in Nigeria was not going to be easy. He recalls – "it was hot, the air was dusty and everything felt broken or messy from the chairs to the A/C units and the queues at customs." The Cameroonian born had been living in Canada for almost a decade, going to high school and then university. With only his short stint in Nigeria as a child and the typical imagery to go on – violence, corruption, Nigerian princes who send poorly written e-mails, a strong soccer team, poorly produced movies and amazing music – Brice's first impressions of Nigeria were tangled.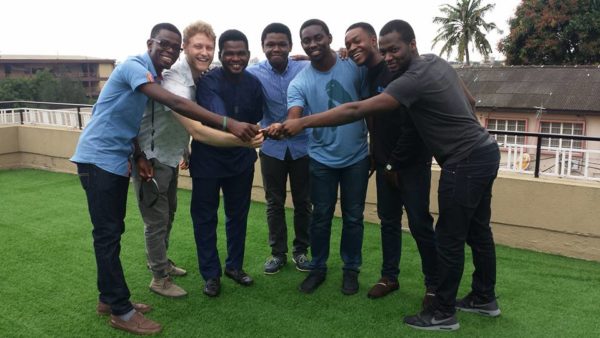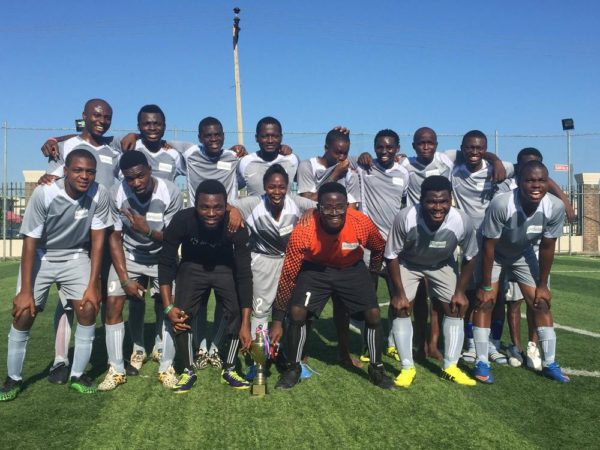 Why Lagos?
As a founding member of Andela, along with his university classmates and friends – Iyinoluwa (E) and Nadayar (Nad), Brice moved from Canada to Nigeria to be closer to the action as Andela attempts to transform the education and technology landscape in Nigeria and Africa as a whole. "It made sense" he says, "because the nature of my work requires me to be here." He describes Lagos as the hub of activity on the African continent, something affirmed by Mark Zuckerberg's recent visit to Lagos including the Andela office. "Mark's visit echoed what we already know – that there is talent bubbling in Nigeria and Africa."
Lagos Living
"My experience in Lagos has been in a bubble," Brice admits. He spends 99% of his time with his coworkers and since he walks from home to his office in Yaba, he does not have to commute in traffic. Even the power outages that plague Lagosians have largely eluded him. "But I have had a lot of fun," he continues. "I work a lot but when I am not working; I enjoy beaches, Terra Kulture plays and other events in town like the Eat Drink Festival, Lagos." He is not active in social circles but enjoys his church – David's Christian Center. He has also ventured outside of Lagos for his colleague's sister's wedding in Bayelsa, a talk in Abuja and a visit to Port Harcourt. Apart from Mark Zuckerberg's visit, which he credits as one of his favorite memories in Lagos, he cites Afropolitan Vibes, winning a Truppr soccer competition and a heartfelt play in Terra Kulture as his favorite memories. On the play, he says "it was great to see people openly discuss what feels like a taboo subject in Nigeria." And there are more favorites – "Egusi soup is my favorite meal. Nigerian cuisine is not too different from Cameroonian food so there were not many surprises."
Dating in Lagos
Dating has been hard for Brice. "So far", he says, "I am not too sure where to meet people. It is partly my fault because I don't go outside of my bubble. The girls I have met were not a good match for me because many of them have this mentality that the man in the relationship has to do everything." He continues – "I don't necessarily like to be the one engaging or driving the relationship all the time. To me, it is 50/50 and I tend to only meet the girls who sit, look pretty and feel that's enough."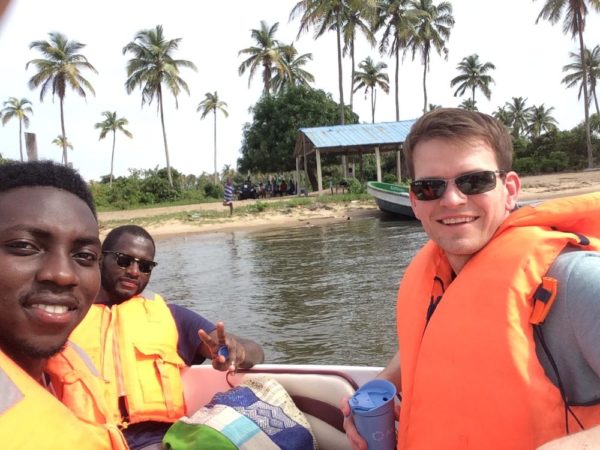 Lagos' Habits
Lagos is a city with undeniable character. Brice lists the three words that most describe Lagos as 'hustle', 'survival' and 'busy'. He says "it is a good thing how vibrant people are here and how they remain undeterred despite the chaos." He continues to extol how polite people are – "they say good morning and good evening and are quite proper in their greeting." It is not all fun and games however. "There is no attention to detail," he says. "Things in construction sites are not properly aligned and even after fixing the door hinge several times, it still breaks." It shows, he explains, in the way people drive and build things. "The quality of life can be so much better than this."
But has Lagos rubbed off on him? He says, "I am inspired everyday by people who despite the barriers, continue to strive for success.  Nigeria is filled with them – hustlers." There's more. "I have also picked up a few words," he describes, "like abi, omo, sabi and oshey! Everyone at works seems to always be saying oshey!"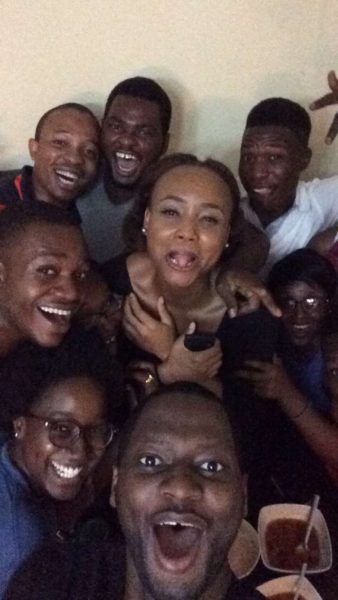 So Close to Home but So Far Away
Nigeria sometimes feels like home to Brice, but not quite. He says "I feel a sense of belonging as an African living in Nigeria and most people assume I am Nigerian when they see me until they hear me speak. However, it doesn't quite feel like home because my family and close friends aren't here, and dating has not been easy." He could spend another year here, he predicts, before moving back to Canada. "But I would love to visit – I have made so many friends here."
***
Alejo means 'guest in Yoruba. In Alejo Project, we tell the undiluted stories of foreigners who have moved to Nigeria. This project tells first-hand stories of their own Nigeria. Would you like to recommend someone to be featured in Alejo Project? Send us a message on our Facebook, Twitter and Instagram pages or leave a comment below. Don't forget to hashtag #thevillagepot and #alejoproject.