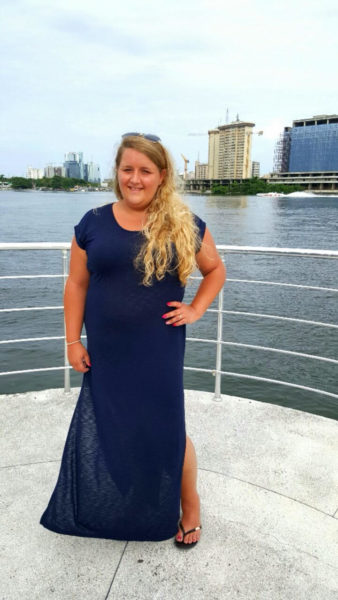 The Village Pot team sent us this exciting idea they had called The Alejo Project and we are very pleased to present the first in the series.
So what is The Alejo Project?
Alejo means 'guest in Yoruba. In Alejo Project (#alejoproject), we tell the undiluted stories of foreigners who have moved to Nigeria. This project tells first-hand stories of their own Nigeria and is curated by The Village Pot; an online platform for uncovering food, culture and travel stories across Africa.  Click here to read the first edition of the series.
Today, the focus is on Claire Edun. We hope you read and enjoy today's story.
***
Nigerians in Nigeria are often forced to consider a list of reasons to move to other countries. However, foreigners like Oyinbo Princess have never let go since their first encounter with the country and its people. Oyinbo Princess, whose real name is Claire Edun, picked up the moniker because of her strong affiliations with Nigeria. In its simplest form, oyinbo is used to refer to people of Caucasian heritage. At first, her job working for an international airline brought her into Lagos and Abuja every ten days or so, with each stopover serving as a taster course on Nigeria and what the country had to offer. She recounts warmly "I would take the opportunity to discover local areas, try out new foods and get to know the country in general." In a matter of time, her eyes and heart had opened to the country, its people and its culture and Oyinbo Princess became eager for more.
The first time Oyinbo Princess stepped into Nigeria, she was unprepared for the adventure that awaited her in Lagos. Coming off a long flight in the wee hours of the morning, she was tired and longed for a good night's sleep. "I remember as the plane doors opened, the rush of hot air hit my face and an industrial smell washed over me in a gust of warm air." It is this smell, which according to her was pleasant, that she would come to recognise as the smell of home. After overcoming the renowned hassle of Nigerian custom officers, she made her way into the darkness of the morning and could not imagine how alive the city was at such an early hour. "It was dark but the hustle and bustle of the locals and travellers was exciting", she said. She adds, "the people were welcoming, offering to help me change money, push my bags and locate a taxi." With a driver waiting for her, she did not need to accept the help. If she arrived a little later, she would have missed the beauty of the rising Lagos Sun, a sight which she recounts with great nostalgia. The momentum was building and on every new trip, she would come to explore a different part of the country by car, keke, okada and on foot. From her first visit, she was hooked.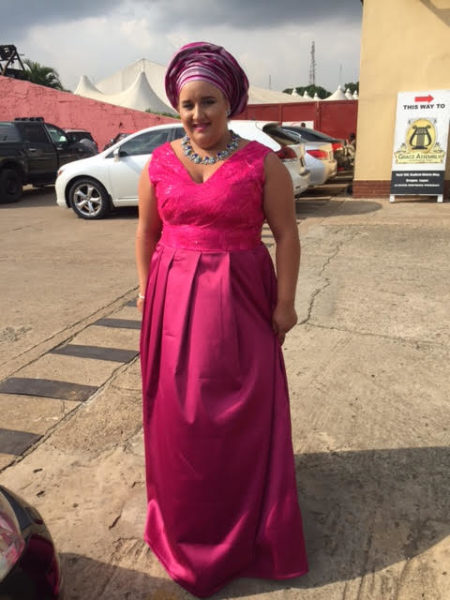 Looking back on the time prior to visiting Nigeria, she describes her impressions as 'preconceived' and 'cautious.' She explains: "I was sceptical about visiting due to advice on sites such as the Home Office saying it was a 'Red Risk Zone' and media reports. I guess it was more of a fear surrounding the unknown and going by 'hear say' comments and reviews. There is 'bad' in every country, but there is also a whole lot of good, I prefer to use my own knowledge governed by personal experience, to made a decision or judgement. Regardless of all the information I had read or seen, I always had a burning desire to visit Nigeria. Once I started working for an international airline, I was lucky enough to visit regularly."
After so much first-hand experience, her relationship with Nigeria is much different. She says, "Nigeria literally means the world to me. Nigerian people, the country, their culture and traditions have enriched my life in so many ways. I have more respect for people in general, I am culturally aware of the Nigerian ways and traditions." She is not immune to the complexities the country offers, socially and politically. But her outlook is positive and reaffirms the character of the Nigerian people. In her words, "Nigerians are very straightforward once you understand and embrace their culture and you become accepted as their own."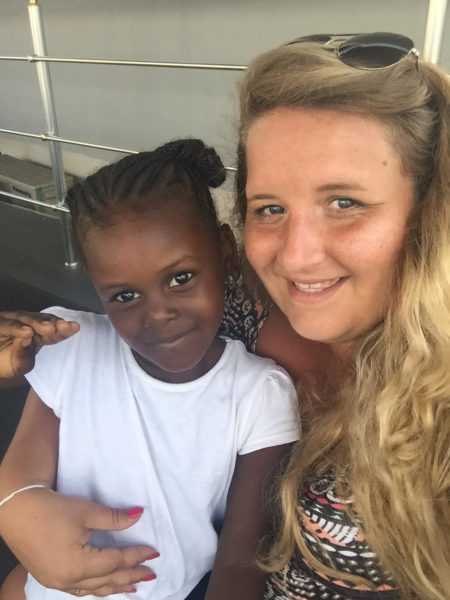 Building a Second Home in Nigeria
"I miss it, when 'light don come' and the buzzing sounds of NEPA comes on sending us rushing to turn off the generator."
Even though she no longer works for the airline that first brought her here, Oyinbo Princess still has work commitments that make her shuttle between the United Kingdom and Nigeria…in addition to her leisure trips. Oyinbo Princess has never relocated to Nigeria. She instead spends the British summer months in her UK home and trades the harsh British winter for warmth in Nigeria from September through April. "If it wasn't for my parents, sister and other family members in the UK, I would 100% choose to live in Nigeria full time." Right now, she shuttles and is making plans to build a house in Nigeria.
Many of Oyinbo Princess' descriptions of Nigeria highlight the unique smells. Nigeria has characteristics smells from the markets to the spices but perhaps a visitor's senses are more amplified to them. "I vividly remember riding through a busy market on a keke" she shares, while sharing the colors and smells she was able to absorb. She maintains that they are some of her favorite memories; "the smells and colors of various foods and clothes and the people I share these memories with." There are also the sounds – like "the buzzing sound of NEPA", as she describes it – that paint a picture of someone who has spent enough time here. "I miss it, when 'light don come' and the buzzing sounds of NEPA comes on sending us rushing to turn off the generator." She describes them as random and wishes she could wave a wand to keep the power supply constant. This 'Nigerian' ability to make the best of any situation while smiling further endears the country to her.
And then there's the food.
"Traditionally, we would eat sandwiches, pies and trifles – and there you go! That's literally it, very boring."
It is not surprising that she struggles to choose a favorite Nigerian dish. "Wow, I have some many", she says. Nonetheless, she tries to list a few. There are the staples, "egusi soup, pounded yam, friend plantain and puff puff." Her list extends to more characteristic dishes like banga soup, peppersoup, efo riro, amala and bean cakes. "I actually love and prepare many Nigerian dishes", she says, "and in this regard, Social Media is a god-send." She credits YouTube and a variety of websites with providing her with finer instructions on how to cook Nigerian meals.
In comparing Nigerian food to English foods, Oyinbo Princess proclaims that they are quite dissimilar. "The typical English foods are based on beef, pork, lamb or fish and usually served alongside steamed or roasted vegetables, potatoes and with gravy", she says. She goes on to say that "traditionally, we would eat sandwiches, pies and trifles – and there you go! That's literally it, very boring and lacking spices." She highlights the variety of Nigerian foods and expresses her desire to keep discovering the amazing aromas, flavours, colors and combinations of Nigerian dishes.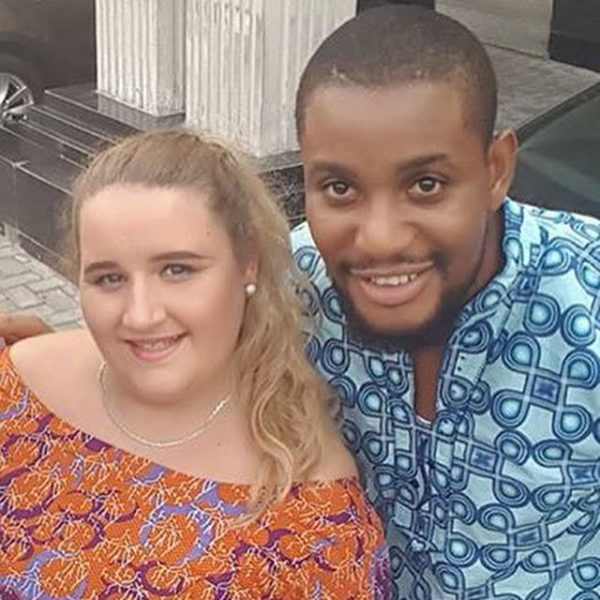 Keeping Nigerian Memories Alive!
"I take my hat off to a country of such humble, determined and happy people…"
When pressed for her favorite Nigerian memory, Oyinbo Princess struggles to pick one. "It is hard to be specific, but I fondly remember a visit to a local Bukka Hut to enjoy food with friends.""I take my hat off to a country of such humble, determined and happy people", she continues, "and Nigeria is always memorable to me because regardless of the circumstances, a smile is always available."
***
Would you like to recommend someone to be featured in Alejo Project? Send us a message on our Facebook, Twitter and Instagram pages or leave a comment below. Don't forget to hashtag #thevillagepot and #alejoproject.