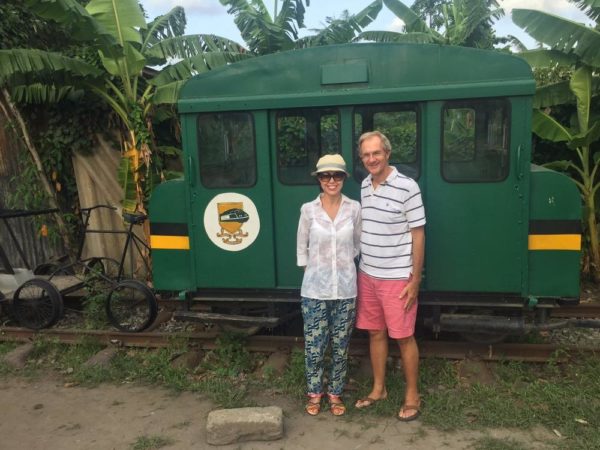 The Village Pot team sent us this exciting idea they had called The Alejo Project and we are very pleased to present the fourth story.
So what is The Alejo Project? Alejo means 'guest in Yoruba. In Alejo Project (#alejoproject), we tell the undiluted stories of foreigners who have moved to Nigeria. This project tells first-hand stories of their own Nigeria and is curated by The Village Pot; an online platform for uncovering food, culture and travel stories across Africa.  You can click the links for the first, second and third editions of the series. 
***
As I greet Richard Turner with the conventional 'good evening Sir', he warmly offers a handshake. He is tall and smiley and shares a home in Lagos with his wife, Natasha. Later, he would reflect that the way Nigerians greet is one of his favorite aspects of the culture. British born Richard Turner comes from Suffolk in England and describes himself first as a farmer's son and then an accountant. They moved to Nigeria full time in 2014. Richard is working for a major company that works primarily in oil and gas services but diversified also into Data Centre's, FMCG and property. Twenty five years after he first came to Nigeria to work part time, he was pleased to take his wife on a trip down memory lane to see the trees at the Sheraton Ikeja, which were twigs when he first stayed there. "I stayed in the Sheraton Hotel when it had just been built", he says.
First Experience in Nigeria
When Richard first arrived in Lagos in 1991 on British Caledonian, he was immediately greeted with the infamous question 'anything for me?' by the Nigerian staff. In those days, visitors would submit their passports through a slot and wait for an hour or more before the immigration officer would return (hopefully!) with their stamped passports. He has abiding memories of his assigned driver weaving through traffic in a Volkswagen Beetle – engine in the boot, suitcases in the bonnet. "My first impressions were funny and positive overall" says Richard.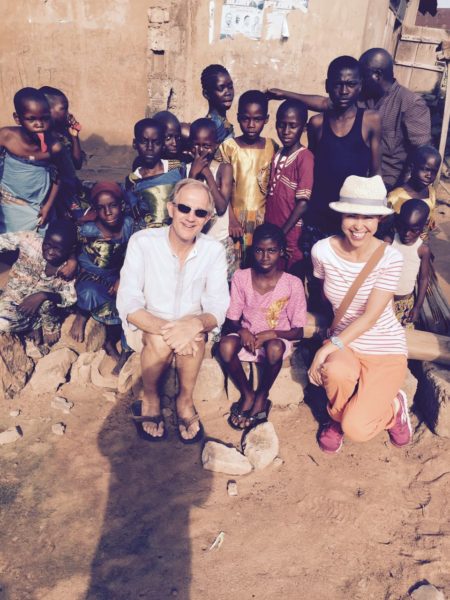 Today, Richard says that his memories of Nigeria are more informed.  Nigeria is diverse and he recognises that Nigeria is very different from state to state. "There is Suffolk where I am from and there is Ipswich. There is also Manchester and there is London. But Manchester and London are not England and Nigeria is the same" he says.  He continues, "In the villages, there are children smiling and living their daily lives. Nigerian children are just like very happy sincere Malaysian and Japanese and Middle Eastern children."
After a few tummy upsets, Richard was ready to take up work in Lagos. He stayed with his wife in a hotel in Ikoyi for the first few weeks and shuttled from work to the restaurants, supermarkets and back to the hotel. After a few weeks of peeping through windows at the palm trees and people, they began to venture out. They joined a weekly running club – The Hash and started exploring the restaurants, beaches and churches.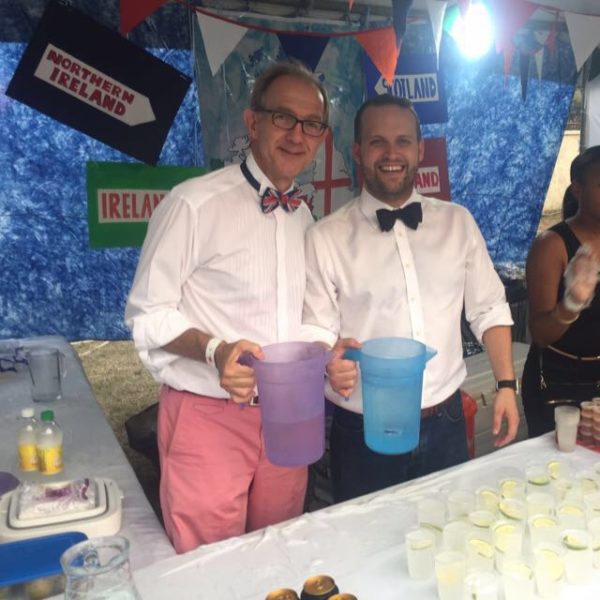 Nigerian Surprises
This exciting country is full of rich surprises. Richard sees them every day at work, on the streets and in his daily interactions. His favorite one to share, he says, is that his company has built a very high-tech Data Centre with the highest level of global security accreditation, with Nigerian management and staffing using British technology. He says:  "When I talk about the Data Centre in Ikeja, people ask when and how and why? They want to know how we can plan to build something so leading edge in Nigeria. I tell them we already built it 30 months ago and there has not been a single second of down time at the centre." He goes on to reiterate that the external news is never a good enough measure by which to judge a country. "Not even a visit," he says "should make you judge a country. Until you actually live in it, you cannot truly understand, appreciate and value the diverse and rich culture'
Richard confesses that he was surprised to find a scarcity of good restaurants and coffee shops. "There are good restaurants, but they are limited and there are no Starbucks or Costas" he says in reference to the popular coffee chains. "And learning about police bribery and some university lecturers taking advantage of their students, it is appalling" he says. "It will take generation of young people with new principles to upturn these endemic systems. We cannot leave it to the politicians alone." It was also a pleasant surprise to find out that their family dentist in Lagos is better than their experience in the UK.
Building a Home in Nigeria
Richard and Natasha highly credit their church and other societies for helping them build a community in Lagos. Richard says: "The Nigerian church is rooted in the Word of God and so musically gifted, so this is something we will very much miss when we return to the UK." The local churches and especially the one Richard and Natasha attend, he says, is a strong beacon of hope for the world as church attendance generally in other parts of the world shrink.  "I was listening to Radio 4 few weeks ago  – British Radio and they were lamenting the decline of the UK Church. I was almost screaming through the radio, telling the host that the church is not dying…the Nigerian church is totally alive and vibrant not only here, but all over the world."  The radio presenter then went on to say there was at least one strong exception to the decline in numbers in London and it was……..the new Nigerian Churches opening up in London, where worship was vibrant, stimulating and attracting people, both young and old!
From the worship, talent and discipleship programs at Ikoyi Baptist Church to the trips around the country with the Nigerian Field Society, they have quickly settled into their lives here. But, they have not seen all they want to see because of some restrictions on travel.  Richard says, "We want to see more of the real Nigeria. There are places we are not allowed to go to which we fully respect, but where we can, we will go."
On Nigerian Food
"It is too spicy," they say in unison. Natasha wishes they could eat a lot more of it, but after a few tries, they have not been able to stomach the hotness of the food. Richard explains, "Everywhere else we have lived, we have eaten the local food but in Nigeria, we do not eat a too much " Natasha adds that 'it might be something about the bright red sauce. My mind associates red with hot spice.' The exception is Jollof rice and plantain, of course. And surprisingly, suya. According to Natasha, "I love suya without the pepper."
Fondest Memories from Nigeria
The beauty of living in different countries is that Richard and Natasha have been able to pick up aspects of their host culture and integrate it into their daily lives. "In Nigeria, it is so beautiful how you wish others 'Journey mercies' and 'Happy Sunday'." These words have become a part of their vocabulary. And there are more greetings that the Turners are fascinated with. Richard says "everyone greets with 'good morning' or 'good afternoon', from the security guard to colleagues at work. No one is ever too busy to share a greeting." Then there are the nuances of language and communication which become more magnified through the eyes of a guest. "People say 'go front' when giving directions", Richard says to which Natasha adds, "and they say no wahala too."
They notice the blurred lines of personal space. Natasha shares that she noticed how people would talk with all of their hands and faces and very loudly. "It always looks like they would fight or someone would hit the other person, but fortunately we have not witnessed it'." she says. "They are just very passionate in expression."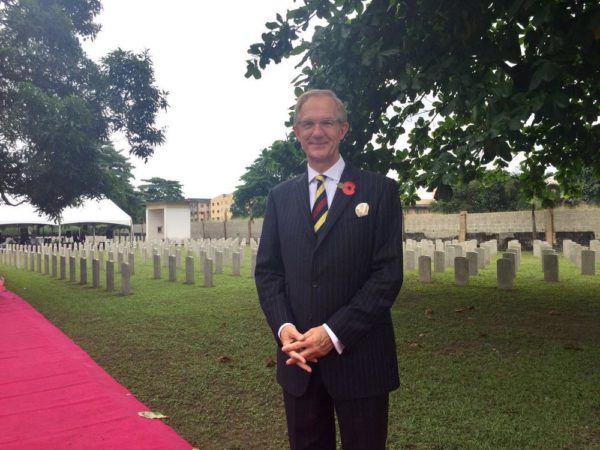 The Good, The Bad and The Ugly
Richard says that 'the commitment to Worship and Church is so refreshing and it has helped to shape our view of the country. Our church welcomed us like family and we have been blessed by the congregation.' He goes on to say that real Nigerians are the same as real Americans and real Europeans. In his words, "underneath it all, they are good hearted, good spirited and genuine people." Natasha extols the weather, which is opposite of the climate in her native country – Northern Russia. "And the rain", she says "we enjoy walking in the rain." Nigeria's richness of culture, people's smiles, the vibrancy of life and the entrepreneurial spirit are virtues which the Turners admire about the country.
But there are bad aspects too. "It is bad that Natasha cannot walk freely to a nearby park because there are no community parks around" Richard says. Then, he mentions that he comes across so many capable Nigerians everyday that have no jobs. There are also floods, power outages, traffic chaos and bad roads.
"Every country has ugly sides to it" Richard says. "The Chibok crisis, Boko Haram and corruption are simply ugly."
'However we believe Nigeria has great potential to be the strongest economy in Africa and positive changes will come soon. Stability, developing infrastructure and education for all, are key for the future success of this great Nation, comprising so many truly gifted, entrepreneurial and fundamentally good people'
***
Alejo means 'guest in Yoruba. In Alejo Project, we tell the undiluted stories of foreigners who have moved to Nigeria. This project tells first-hand stories of their own Nigeria. Would you like to recommend someone to be featured in Alejo Project? Send us a message on our Facebook, Twitter and Instagram pages or leave a comment below. Don't forget to hashtag #thevillagepot and #alejoproject.