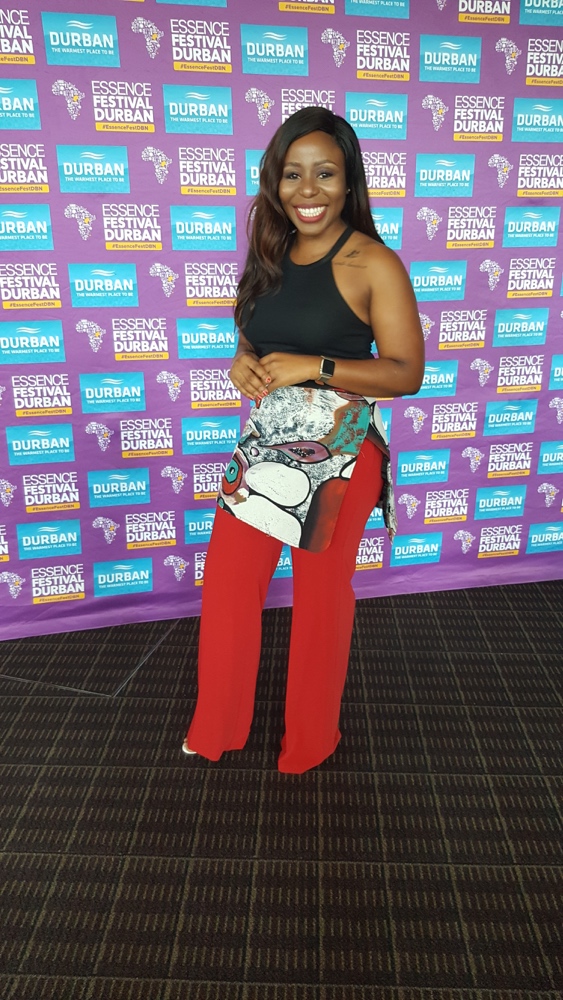 On my first Day in Durban I asked myself, what exactly am I doing here? Essence Fest Durban was something I had been excited about attending. I got hooked after the first one I attended in The States in July and when I'd heard that there was going to be the first Essence Fest in Africa, I knew I had to be there!
It didn't help that I was hearing this information from the editor-in-chief of Essence herself, Vanessa K. De Luca. If you know me, you'd know I'm enthralled by successful black women making their mark in their various industries and I'm always looking for ways to support. Attending the festival for me was not just about getting inspired and empowered; it was also about supporting Essence, the organization.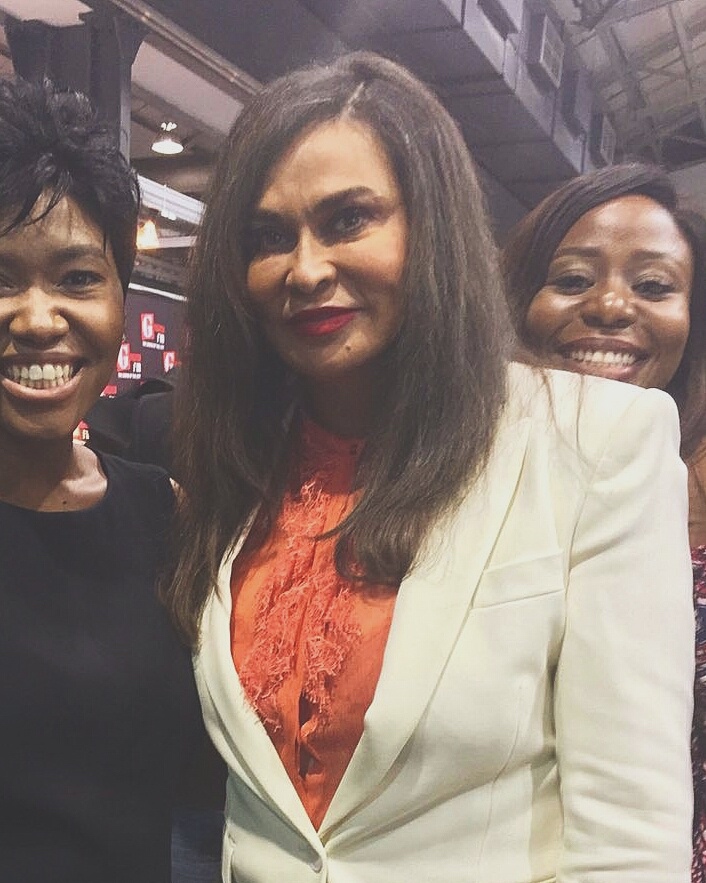 So getting to Durban on Wednesday with no comprehensive schedule available got me quite irritated and I thought of how embarrassed I'd be if the event flopped or if no one showed up because of how much noise I'd made about attending. I'd let everyone who cared to know that I was looking forward to seeing Steve Harvey, Tina Knowles, Shaun T, Rev Al Sharpton and I thought to myself, "If these people don't show up/if this event gets cancelled I'm moving to India for a year and I'll take beautiful pictures so people forget that I was supposed to be attending Essence Fest Durban."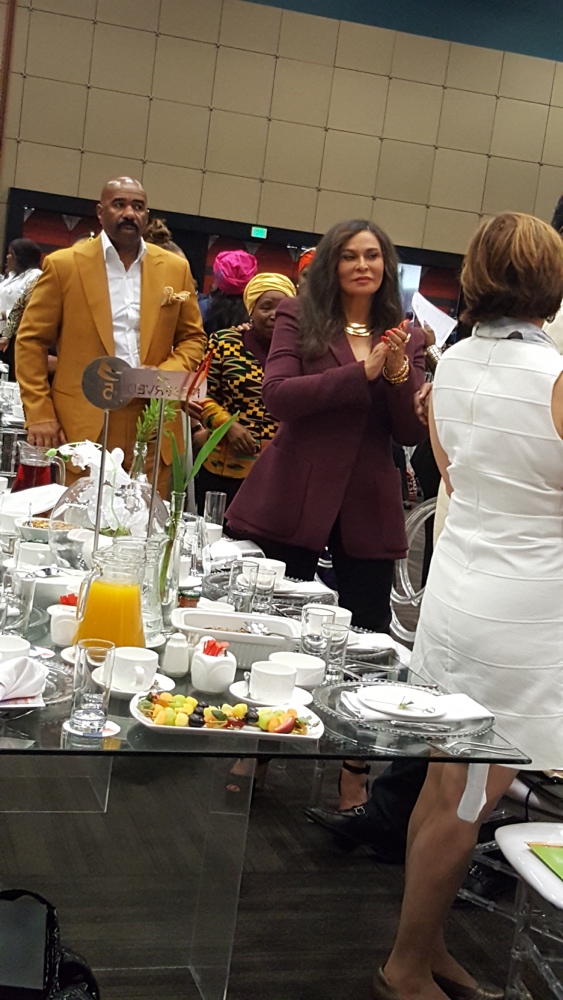 Fortunately, I didn't have to buy that ticket to India because finally on Thursday, I saw a comprehensive schedule that indicated that all the international speakers were going to start speaking from the next day, Friday. I spent the rest of that day writing and working on a personal project and later I went to the beach on a Tastemakers Africa organized trip.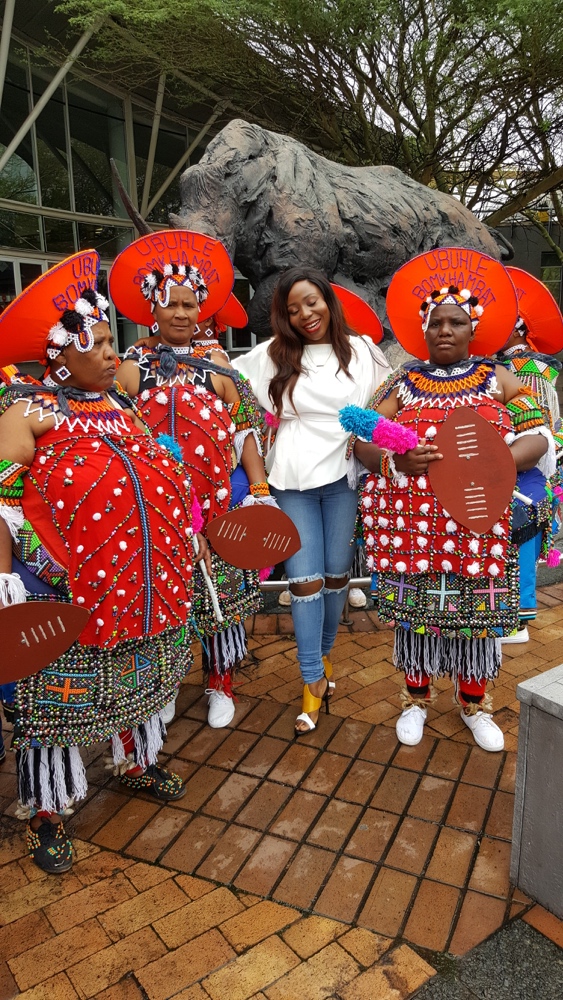 Friday morning came and I was excited! I got up early, did my facebeat to the best of my ability and took a taxi to the International Conference Centre where all the events were taking place. I knew it was game time when I saw all the different, colorful groups of dancers dancing energetically just outside the conference center.
I'd only seen Zulu dancers on TV so seeing them up close in my very before was exciting! I must have taken a hundred pictures just of them.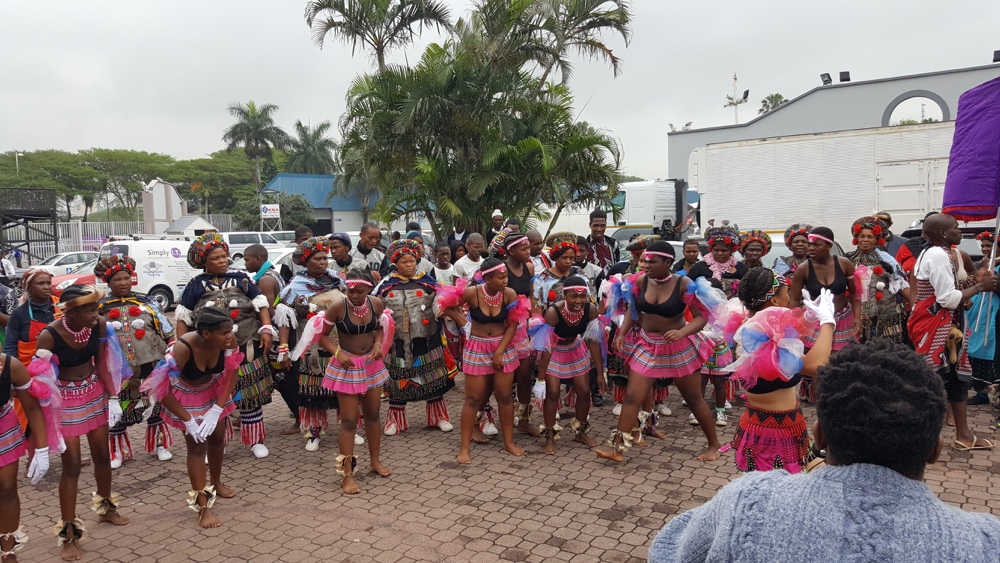 Tina Knowles was speaking when I got in and I walked straight to the front and stood with the press people and clicked away.
Tina Knowles is so beautiful and soft spoken. It was soothing listening to her speak and I pictured her scolding Beyoncé when she was younger.
I imagined she'd say something like, "Don't do that precious. Now say sorry to your sister". LOL!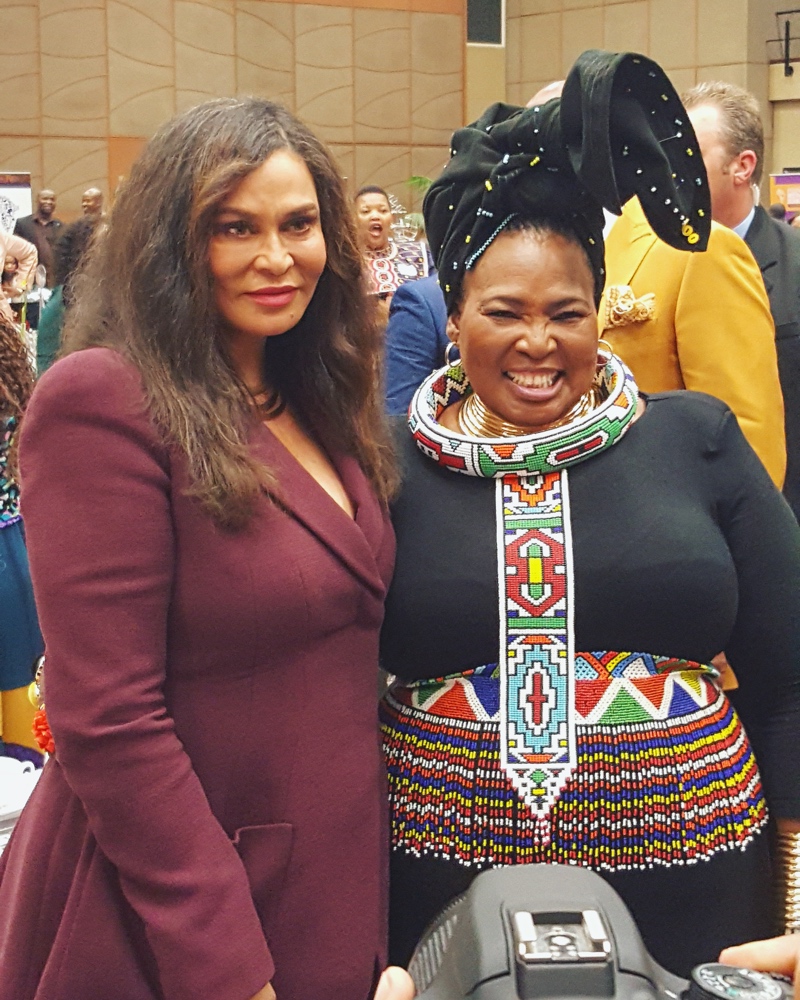 Anyway she spoke about how she launched all her businesses at Essence Fest and how wonderful it was that Essence was in the motherland and how important platforms like Essence were for young, black women.
She got a resounding applause when she finished speaking and then an award was presented to Mama Thandiwe Thandie Ngonelo, a preacher who has made an impact in different communities in Durban.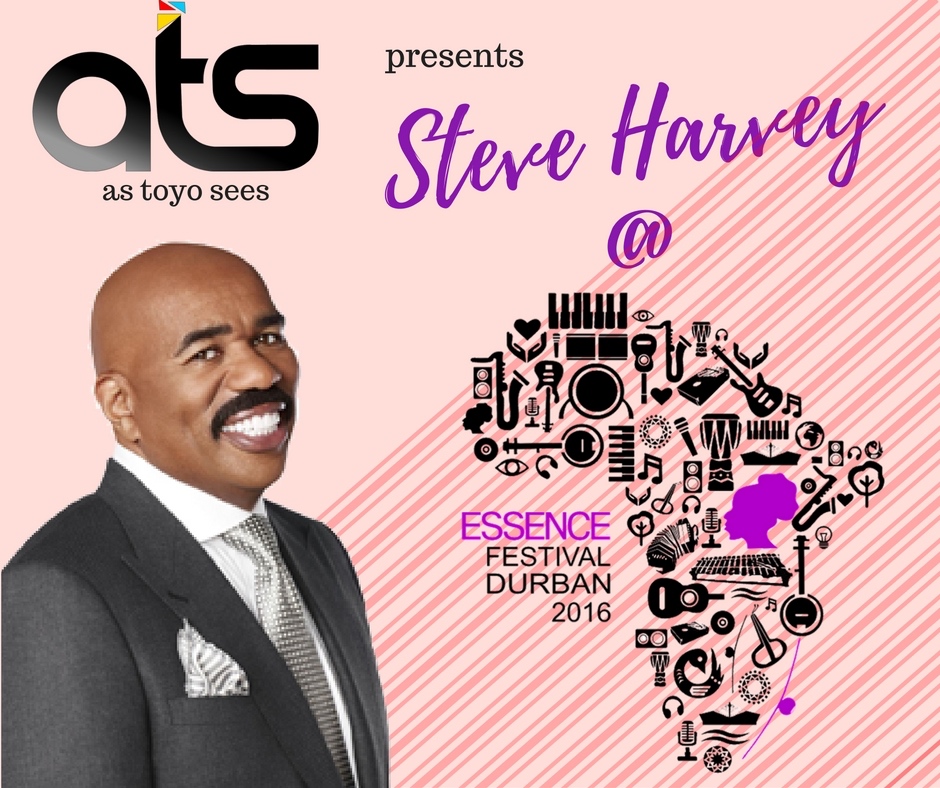 Then came the man I'd been waiting for, Steve Harvey. He spoke to my heart! Talked about his background and the speech impediment he had when he was growing up and about his teacher who brought him to the front of the class and laughed at him when he said he wanted to be on TV.
She had told him he would never be on TV because he stuttered and also because no one from his school or family had ever been on TV so why would he write down that he wants to be on TV?
That alone made him decide he was going to pursue that dream and now, years later, he said he sends her a TV for Christmas every year! The hall went wild.
He spoke about many other things and explained to us that Rev Al Sharpton couldn't make it because of the election result. He'd had to stay back to make sure no violence was incited and people stayed calm.
Steve Harvey encouraged us to stay alert and industrious and believe that we can overcome every challenge and rise above every trial!!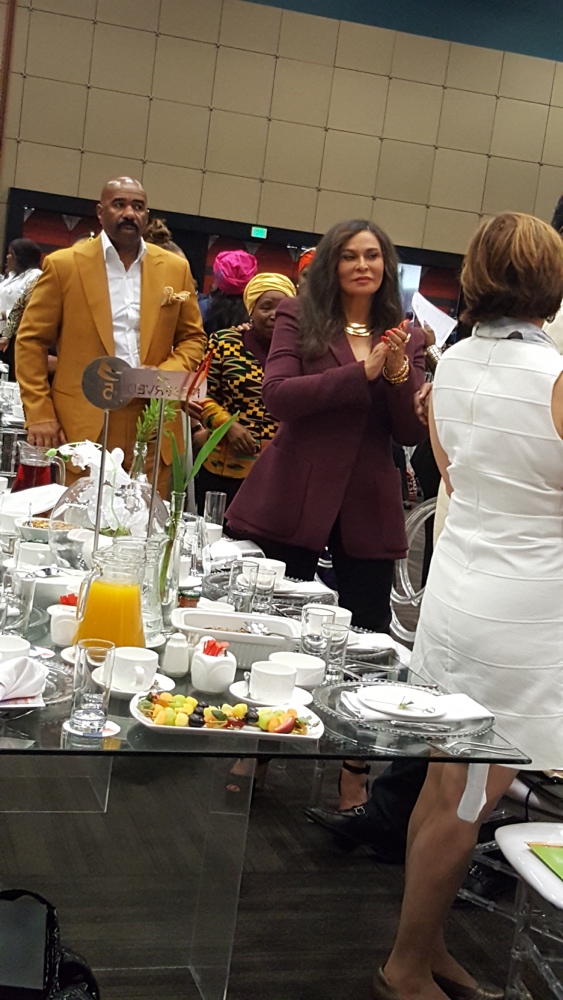 To be honest, I was done after that. I felt fulfilled.
I went back the next day, Saturday to the exhibition center that had been opened the day before and I was excited to see that our own Smart Money Woman, Arese Ugwu had a stand! That young woman is one to watch people. She's not playing at all!!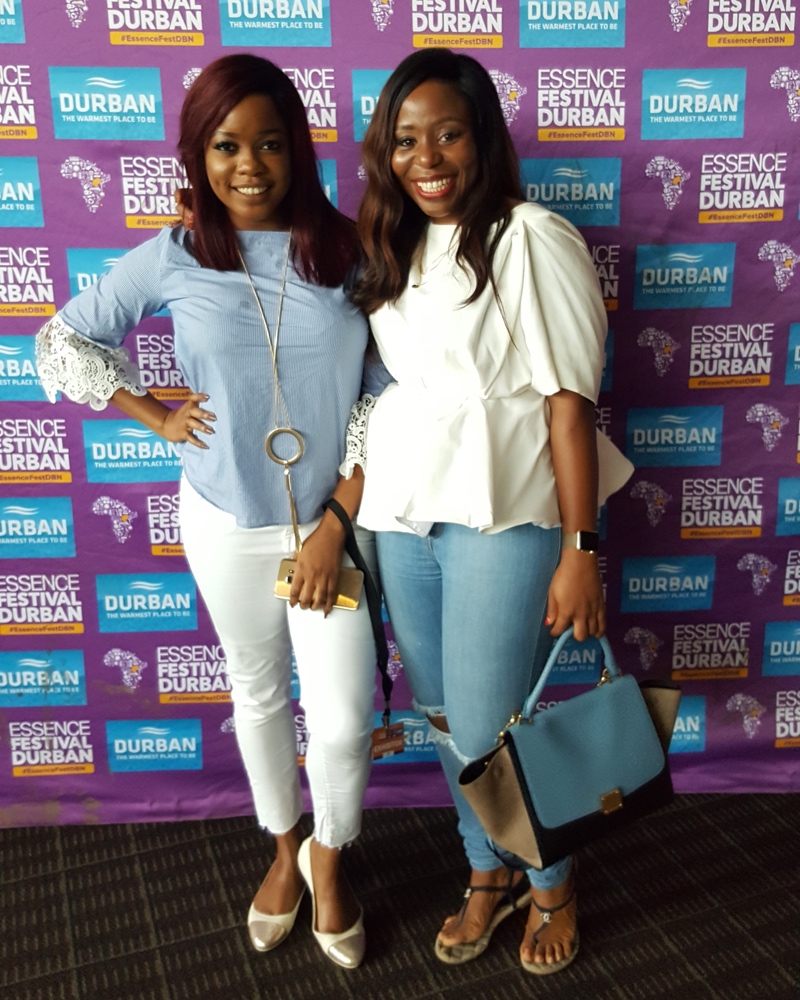 I headed back to the conference center after walking around the exhibition center for about 30 minutes just in time to hear fitness trainer extraordinaire Shaun T talking about mind and body wholeness.
I asked a question about consistency in working out and how I find it difficult working out alone because I'm used to either working out with a personal trainer or in a group. His answer was, to motivate myself whenever I was alone, I should start by dedicating only five minutes everyday to working out.
He plugged that he has lots of 5 minute work out videos on his Facebook page and I should be fine with those. He was looking so cute, I had to ask for a picture when he was done.
Real Housewives of Atlanta star Phaedra Parks came on next and she spoke about raising young black boys in current day America. You could see she was passionate about keeping the boys and men safe and told us about her trip to Washington DC to meet with members of the congress to discuss black lives in America and attend the Million Man March.
My new South African friend Samke (who I'm stealing from Arese) bought a copy of Phaedra's book, "The Southern Belle" for me which got autographed nicely by Phaedra and we all took pictures with her.
After that, it was pretty much party time and everyone was excited to see Neyo and Wizkid at Saturday night's concert at Moses Mabhida Stadium. Sadly, I missed it – long story – but everyone I spoke to said they had a blast!
Essence Fest Durban wrapped on Sunday with a gospel concert featuring Yolanda Adams, Mary Mary and several remarkable South African gospel singers. The melody of the songs and dance moves of the South African singers were incredible! I'd pay to watch them again!
It was bittersweet leaving Durban. Their tagline is, "The Warmest Place To Be" and they really are a warm people. I know I'd be visiting again D.V.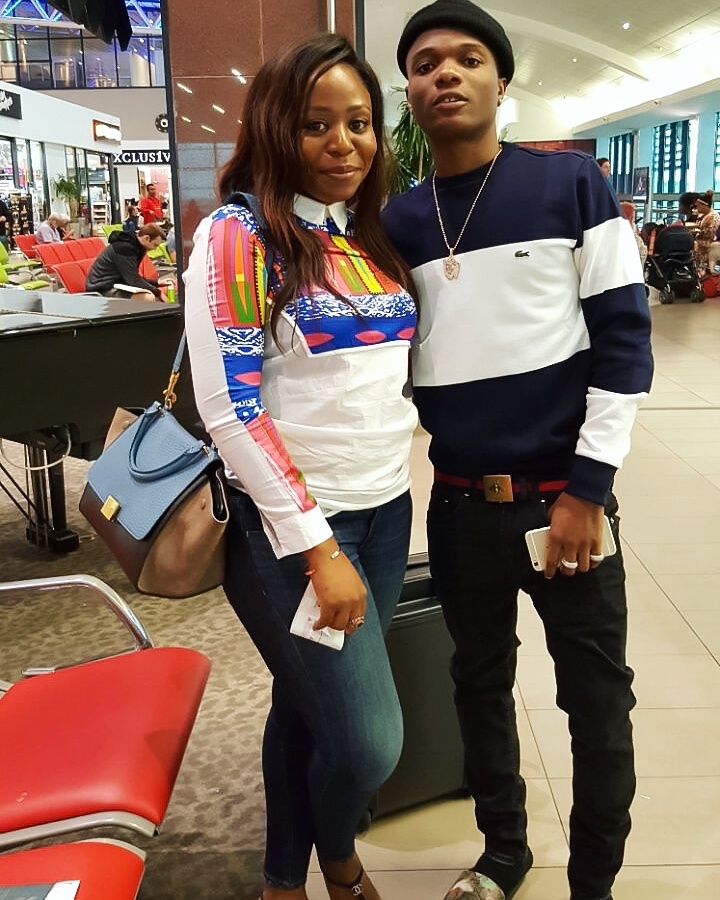 The sprinkles on the already delicious sundae was bumping into Wizkid at the airport. I don't know why seeing him made me smile from my heart. I think I was and still am just really happy about how successful he is. He has definitely come a long way.
So that's my experience at Essence Fest Durban, 2016. Will I do it again? Yes!! Below is a the full video of Steve Harvey's talk on the first day. Enjoy!
See more Photos