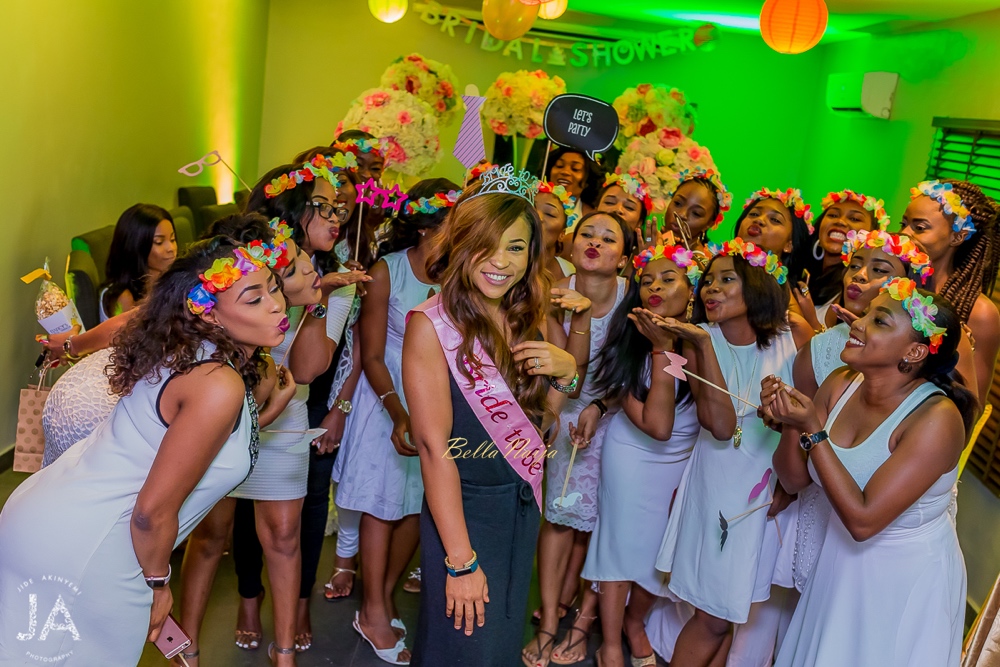 Nancy of Chaurme Beauty Room, just got married to her Prince Charming Eniola at the end of October.
Her friends threw her a surprise bridal shower at Pattaya Oriental Hotel in Victoria Island, Lagos, and her groom was in on it too!
The bridal shower which was Grecian themed, had all her friends in white with matching floral hair bands, handmade by the bride's sister, Lisa and her friend, Ehi.
Here are all the fun moments captured by Jide Akinyemi Photography!
Credits
Photography: Jide Akinyemi | @jideakinyemiphotography
Decor: Nwando's Signature | @nwandossignatureevents
Food and Venue: Pattaya Oriental
Cake: Cakes and Cream
Popcorn: So Yummy
Planners: Bride's Friends – Lisa and Jenn