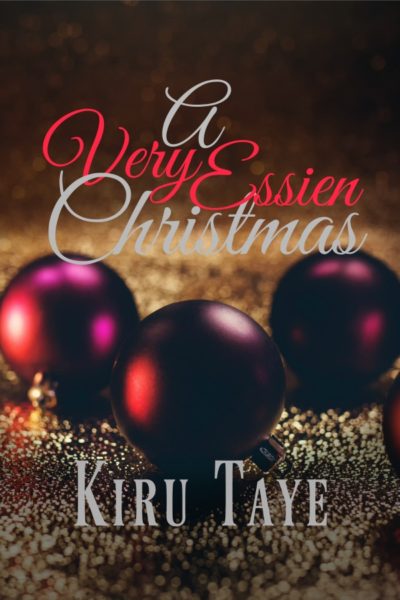 I was twelve when I found mumsie's 'hidden' stash of True Confessions, Mills and Boons, and Hints. I died because I didn't expect my strict mum to have such books, but I was super psyched as I carted them off to a special corner. Whatever happened between me, those Arabian sheikhs and some French billionaires goes with me to the grave.
Fast forward an odd number of years and the idea of a rich heir hiding his identity doesn't strike me as sensual anymore. So you'd understand why I wasn't really excited when I started reading Kiru Taye's A Very Essien Christmas. I was ready to roll my eyes…and I did, but I digress.
This book, the fifth story in the Essien family series, peels layers off a bloody rich family that's got ups and downs, same as you and I.
We might not have as much dough as they do, but we've all been in similar phases where we had to deal with love, inner conflict, deceit, and self-realization.
In the beginning, we're introduced to twin bundles of joy born to Felix and Ebony Essien. Soon, we meet another Essien, Mark (of Hotels.ng?), and learn how he and his wife, Faith, keep their spark through their busy work schedules.
Two other couples, Kola and Tari, and Tony and Rita, get ready to step into life after marriage, while the Chief and Mrs. Essien finally climb out of a deep pit filled with lies and unforgiveness. There's love, joy, sadness and all that jazz.
You'll love this book if you're a fan of Cupid and his terrible arrows. I mean it; it was an emotional roller-coaster. Secrets were revealed, situations were worked out, and the sex went on for pages!
Apart from the play on emotions, the story-line was okay. Not enough to keep me wanting more or even reaching for the next book, but still okay. Maybe it's because I haven't been following the story. Maybe. In truth, I generally dislike generational stories like the MacGregors and the Trumps, and it's worse if it's a sex-filled plot. I've never cared to know why one son almost gives up his power for a sexy, weirdly named ex-stripper.
I guess all the moaning and groaning was supposed to make it a spicy read, but it was too distracting. A little too much unnecessary sauce, if you ask. I get that romance novels need to have those S & M, tender-loving, fetish scenes, but it feels like this was overdone. Me thinks sex is extremely exaggerated in most movies, films, and poetry.
One thing that impressed me was Kiru's skill in condensing her story. Also, she used a storytelling form that I've dubbed The Kaleidoscope Effect. With this, we get to see a bit of each couple's life without an unnatural disconnect from the other family members. Although I've never read any of Kiru's work, her skill is apparent, and I know she writes well. I don't need this book to make that decision.
I've promised myself that I'd pick up something else she's written outside the Essiens and confirm what I think. Maybe if she hadn't written because a fan wanted a catch-up book (as stated in the Dedication), this could have been something deeper and more thought out.
Lady Kiru, I doff my hat. Keep keeping on.
For those of you who love her and those who like insane amounts of the "good" stuff, go get your daily dose of the Essiens on the OkadaBooks app. Just download the app, search for "Kiru Taye" and start enjoying the Essiens and all her other books.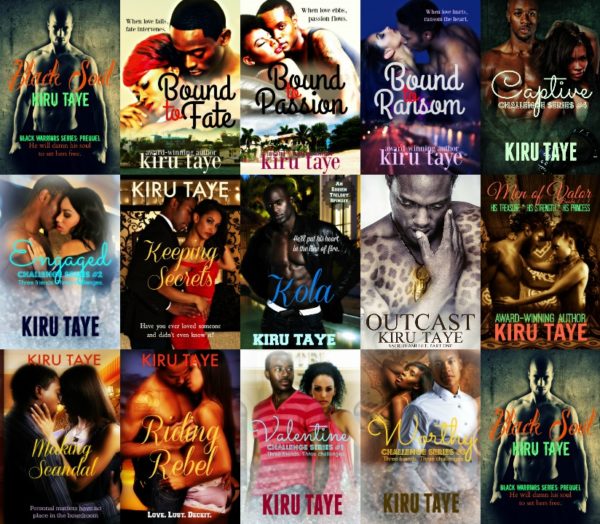 Oh, and least I forget, the OkadaBooks family wishes you an amazing Christmas! Don't ever forget the reason for the season.
Here's to A Very Essien Christmas!
Chiamaka Onu-Okpara is a freelance editor with an absolute love for anything weird. When she isn't wading through punctuation errors, she binge-watches cartoons and writes speculative fiction.
Send her a friend request on Facebook
Email her at [email protected]