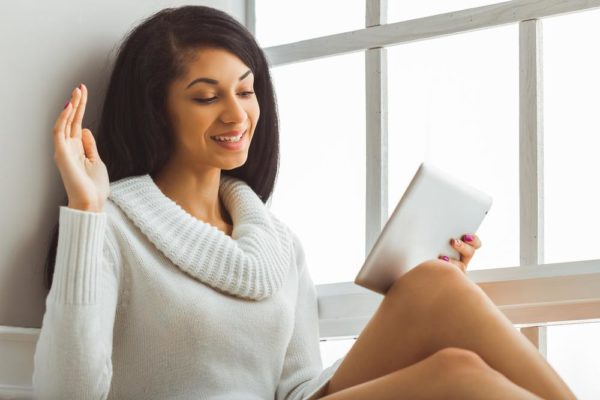 So I met this guy at a conference not too long ago and he looked like the everyday guy with the native and cap look. Then, I spoke to him and 'something' told me he was the one for me. Now, that 'something' could be the Lord, his impeccable English, his humility despite his striking intelligence, the ease with which he laughed at my jokes, the way his staff seemed to deeply respect and admire him or the fact that he is old money.
I don't know, but 'something' told me he was the one for me.
I saw him the next day and we smiled, talked for a while, he gave me his complimentary card and moved on and then we spoke on the phone. I was super convinced that this guy was my husband, his telephone voice had me vowing to love and cherish him till death.
Still in love, I spent the entire evening going through his pictures on Instagram and I re-visited every 2 hours until the thought occurred to me that it was now possible to know who has visited your Instagram page. I imagined him getting notifications like this and I started laughing hysterically;
Peculiar visited your profile; 6:15 p.m
Peculiar visited your profile; 6:30p.m
Peculiar visited your profile; 6:45 pm.
……………………..
(Now I do not have this feature but I imagine that's how the notifications will be.)
I had to stop stalking him on Instagram  to avoid looking like a nut case.
I've made up my mind to send him a message on Boxing day and hopefully spark up something, but if anyone has effective stalking techniques, please pass them on.
I've never felt the need to think too long about let alone stalk a guy. I believe a man should do the chasing – this isn't pride but an honest appraisal of myself. I do not think I have the skills and energy for it, but there are times a woman needs to do something, like Ruth in the Bible did to land a big fish. So my BellaNaija brethren, how is a lady to stalk as I've already started picking out wedding colours and imagining our children's names.
Photo Credit: Georgerudy | Dreamstime.com