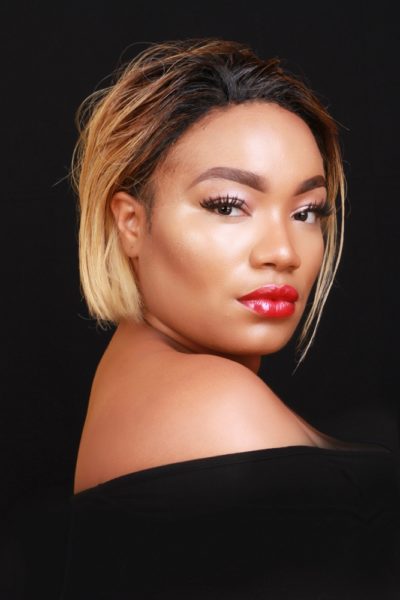 I can honestly 1000% say it's been a challenging but extremely amazing year! God has been so faithful; bountiful grace. From putting The Wedding Guest on the map to here and now Adventures of TASA; our reality TV show that recently launched with four of my closest girls; and everything in between I'm grateful. I can't even begin to tell you how God works in mysterious ways; this is a fact. The way TASA even begun was almost like a joke. It all happened so fast. This year has brought me much closer to God; I made life changing decisions; decisions I feel definitely led to open doors. I'm telling you all these because I'm just very grateful; the new year is almost here and we're almost at the finish line. HALLELUJAH!
As we approach the new year the cliche saying, "what's your New Years resolution?" replays on everyone's lips. We're getting the broadcast messages with examples of New Years resolutions to embark on. Going into this new year; I'm saying don't play yourself. Don't lie to yourself. If you're thinking about New Years goals stick to things that are actually feasible and that you can actually do. For example if you failed at going to church in 2016, don't say things like, "in 2017 I'm joining the choir, becoming an usher attending every service etc." you will most likely fail; cause you're trying to fly without crawling first. Make it more feasible and say things like, "I will go to church every Sunday"; when you've mastered that you can grow as the spirit leads; if you have a kryptonite of the opposite sex don't lie to yourself and say I'm cutting him/her off completely in 2017 more likely than not you'll fail and end up disappointed in yourself for not following through so to avoid disappointment start by cutting visits with he/she to once a week, then once a month, then eventually even you will get bored. That's just two examples that we usually fail at; you all know the rest, please share with others so they know they aren't alone at F9 resolutions.
In 2017 it's important to do things FOR YOU, things that increase your self love; things that make you HAPPY make yourself a priority. Ignore the "haters" & naysayers; Don't make yourself unhappy to please others; I know a lot of people who did this to themselves in 2016. Many marriages started at the beginning of the year and have ended today because they rushed things, because society and family members made them feel like they were inferior because they weren't married yet. So they rushed in; jumped in, eyes wide shut. And they regret their decisions. I've heard friends say they wish they had stood their ground. That I wouldn't be in this mess today but no everyone said you're getting older.
Dear adults in 2017 don't rush your child into unhappiness; pray that in God's perfect timing they will find their match. Don't project your fears on them. It will happen just give it time. We all know at least one or two marriage that didn't make it to the end of the year let alone 2017.
There are a few trends that also need to remain in 2016 for example dabbing (this one I still do from time to time I must admit), the term "Yoruba demon"; yes there are evil Yoruba boys out there but let's leave them to their demons instead of getting involved and hoping for a miracle. LOL! Buttpads need to stay in 2016; YES we can always see them, they are always a bad idea; internet trolling, I know this one is damn near impossible because it's how some of you live your daily lives, it's what makes you happy but try to do better in 2017, find a new hobby, God will bless you for it I promise. If you're angry that someone is doing great things in 2016, I promise God only just started with them and it'll b even more in 2017 so instead of hating show love so you can be blessed too. Any others you can think of? Share with us.
In 2017, learn to ask for HELP! Don't stay in silence slowly eating away at yourself. Ask for help at work, daily life, from family. It doesn't make you any less of a human being to ask for help once in a while.
There's crossover service tonight; I saw the post going around about how there's no crossover service in the Bible. LOL! Mr. Man and everyone else please go and thank God that you made it this far, it wasn't by your power. There are lots of people that didn't make it this far; some loved ones; some people we knew started going to meet the lord as the end of the year drew closer; its not because you're better than those people. Let's have an amazing 2017! Let's all do better, don't set yourself up for failure with ridiculous goals you know deep down you can't fulfill! In 2017 I repeat, Don't Play Yourself!
*Cheers to 2017!* Let's go and kill it!