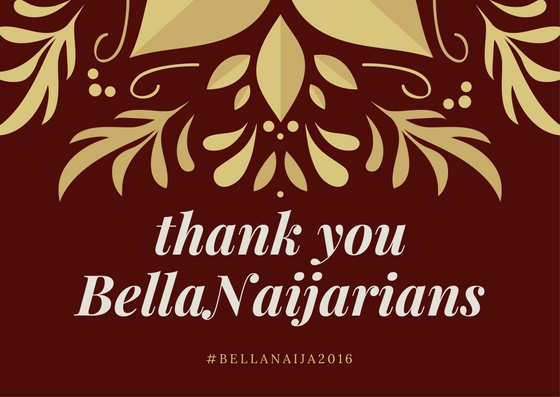 Our fellow BellaNaijarians… Wow! Can you believe 2016 has come to an end?
This year has been one of the most difficult for a lot of Nigerians #FactsOnly. We've had to deal with the economic recession, inflated prices, job losses, personal losses and lots more. However, there have been some high points and through it all, we remember to count our blessings. It is always important to us, here at BellaNaija, to focus on and highlight the positivity.
As the year comes to an end, we are taking this moment to share our best experiences with BellaNaijarians. Without you, none of these would have been achieved.
Fave post of the year was this wonderful Ode to BNers by Bleed Blue.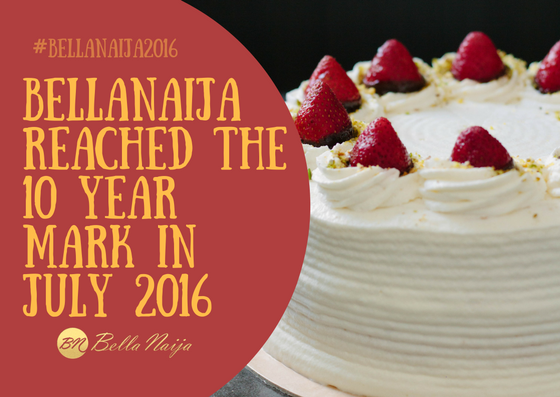 Achievements and Awards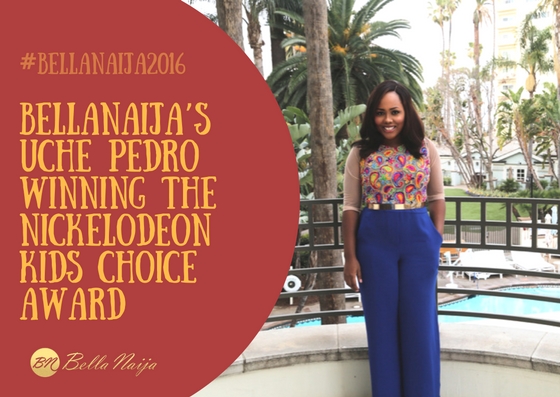 Social Media
Competitions
Speaking & Masterclasses
Trips
Makida Moka said;
It was a very eventful weekend for me and I had such a great time in New York being on BellaNaija duty. Thank you BN for the wonderful opportunity. I can't wait to represent you again in the future ;).
Idia Aisien said;
I am grateful for my experience, it was my first trip to South Africa! If you're fortunate to come on a trip with these people, please remember these three things: Have fun, be on time for everything, and get along with everyone; and when Kelechi Amadi-Obi points his camera your way, you better be ready to pose! Thank you so much, BellaNaija for the wonderful opportunity, I love you guys!!
Interviews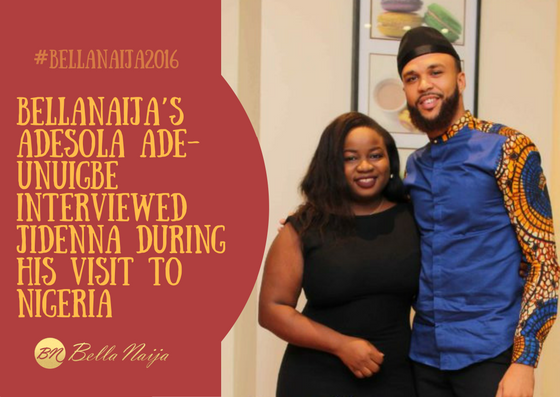 Personal Achievements
BellaNaija Notable Mentions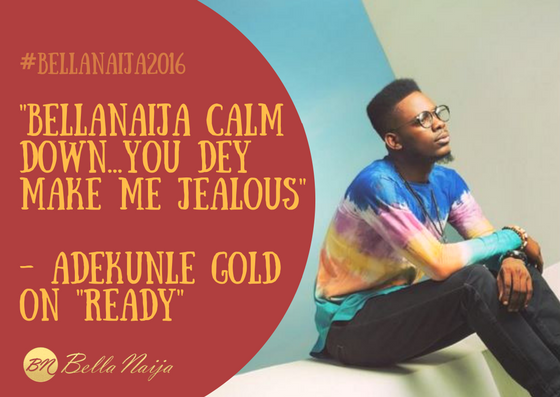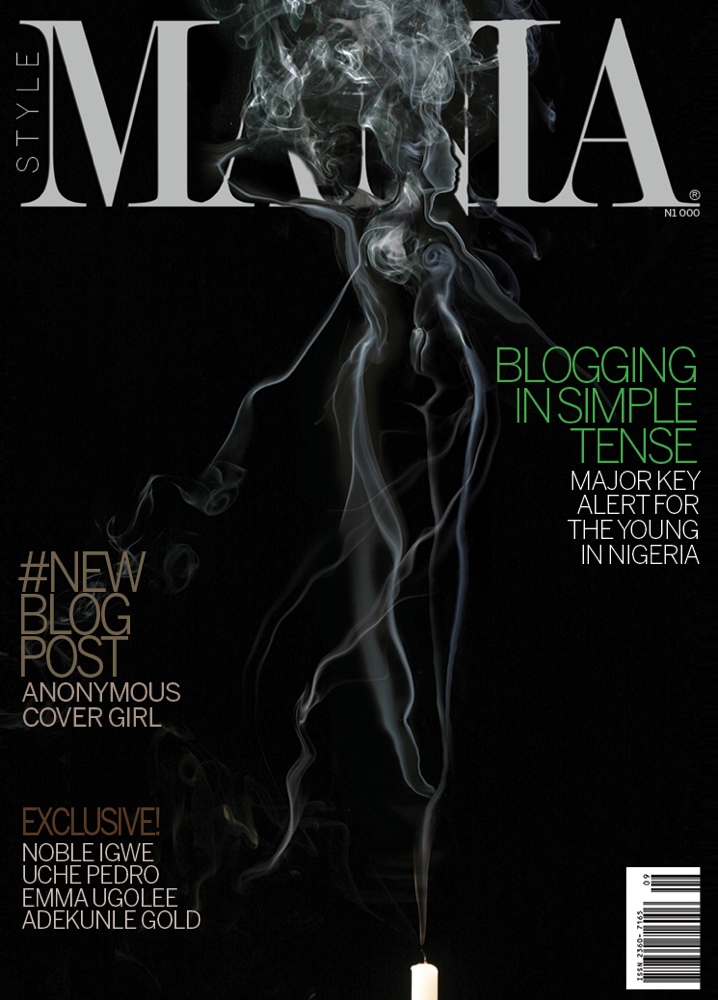 ***
Each of BellaNaija's team member spoke about how 2016 has been for them and we love the positivity!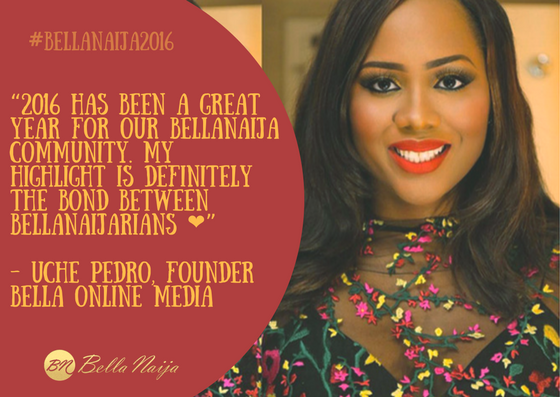 Uche Pedro, Founder/CEO BellaNaija
Counting down to 2017 like ?.
2016 has been blessed and I'm filled with gratitude. Thanks @bodepedro ?
The #BellaNaija team absolutely slayed in the best way. Thank you o.
Praying for our beloved #BellaNaijarians
Love you too much. Looking forward to making a positive impact on your lives. Thanks for dragging us when we needed it and giving us a loving pat on the back when we did well (which was most of the time ?)

Wishing anyone reading this all the very best in 2017.
#BellaNaija #BellaNaija2016 #BellaNaija2017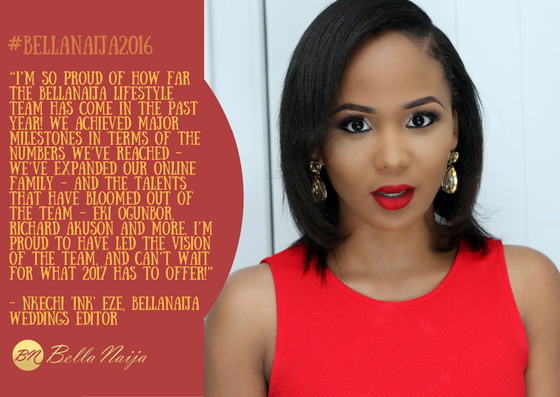 Nkechi 'Ink' Eze, BellaNaija Weddings Editor says
"I'm so proud of how far the BellaNaija lifestyle team has come in the past year! We reached major milestones in terms of the numbers we've reached – we've expanded our online family – and the talents that have bloomed out of the team – Eki Ogunbor, Richard Akuson and more. I'm proud to have led the vision of the team, and can't wait for what 2017 has to offer!"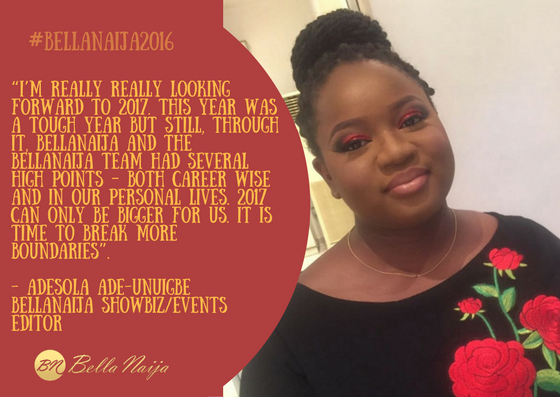 Adesola Ade-Unuigbe, BellaNaija Showbiz/Events Editor says
"I'm really really looking forward to 2017. This year was a tough year but still, through it, BellaNaija and the BellaNaija team had several high points – both career wise and in our personal lives. 2017 can only be bigger for us. It is time to break more boundaries".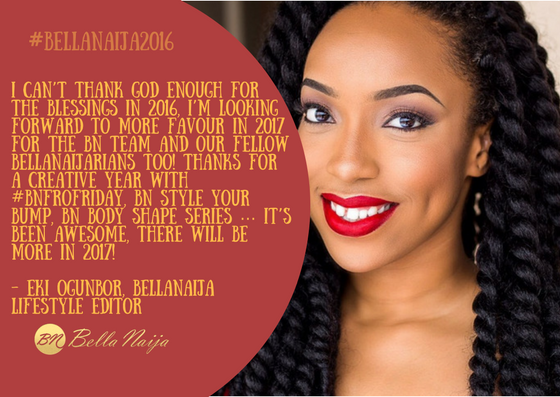 Eki Ogunbor, BellaNaija Lifestyle Editor says,
I can't thank God enough for the blessings in 2016, I'm looking forward to more favour in 2017 for the BN Team and our fellow BellaNaijarians too! Thanks for a creative year with #BNFroFriday, BN Style Your Bump, BN Body Shape Series … It's been awesome, there will be more in 2017!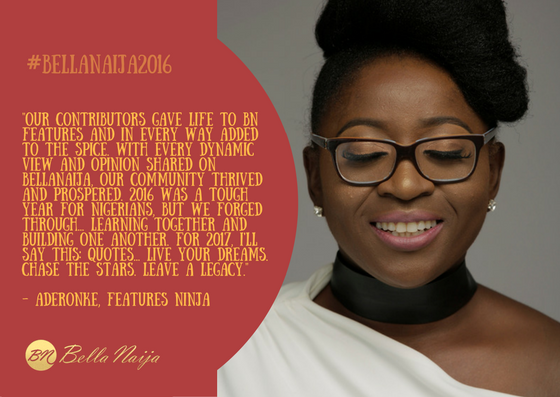 Aderonke, BellaNaija Features Ninja says,
Our Contributors gave life to BN Features and in every way added to the spice. With every dynamic view and opinion shared on BellaNaija, our community thrived and prospered. 2016 was a tough years, but we forged through… learning together and building one another. For 2017, I'll say this: Live Your Dreams. Chase the Stars. Leave a Legacy.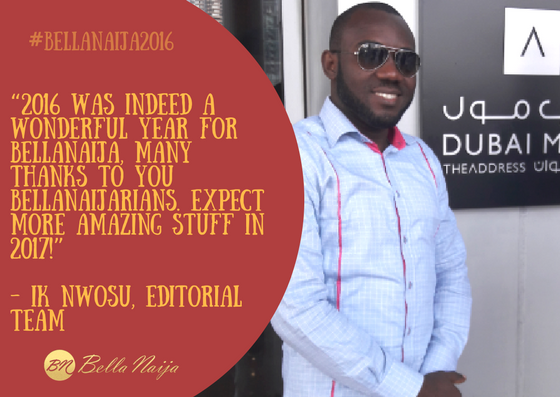 IK Nwosu, BN News Guy says,
2016 was indeed a wonderful year for BellaNaija, many thanks to you BellaNaijarians. Expect more amazing stuff in 2017!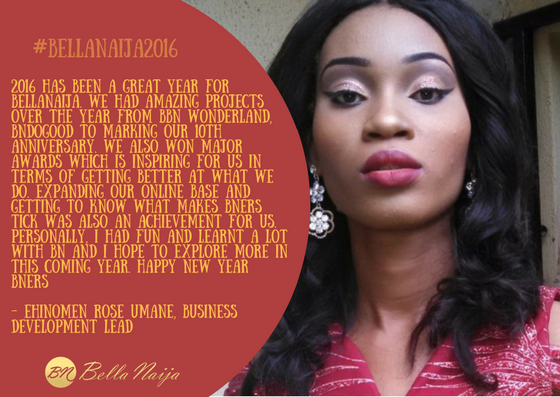 Ehinomen Rose Umane, Business Development Lead says,
2016 has been a great year for BellaNaija. We had amazing projects over the year from BBN Wonderland, BNdogood to marking our 10th anniversary. We also won major awards which is inspiring for us in terms of getting better at what we do. Expanding our online Base and getting to know what makes BNers tick was also an achievement for us. Personally, I had fun and learnt a lot with BN and I hope to explore more in this coming year. Happy New Year BNers
***
BellaNaijarians, thanks for being a part of the BellaNaija community in 2016.
If we haven't mentioned it enough this year… We love and appreciate you all! As you've been with us through 2016, our plans for 2017 won't be complete without you, so let's move forward together, "taking The Best of Africa to the World!"