"Where there was a Casting down, our heads were lifted" – Toke Makinwa reflects on her 2016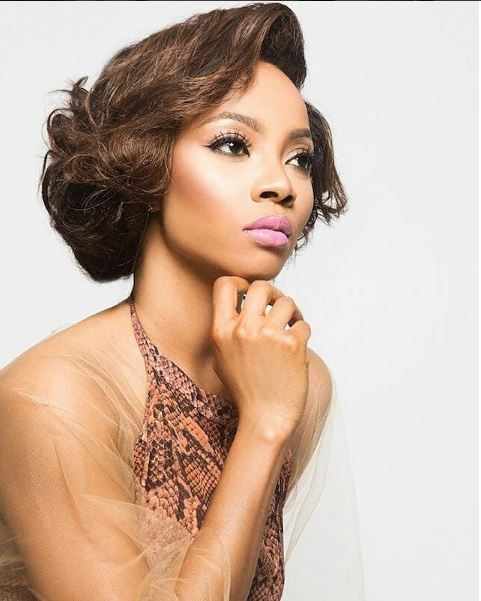 It has been quite a year for media personality, Toke Makinwa. Through all her trials and social media judgments, she has stayed positive and continued to push for excellence.
In a new post on Instagram, the media star reflects on the past year and how she has held things together.
Read her post below.
In 2015, God told me the glory of my latter years will over shadow the former. I was excited, but with God I've learnt that before the testimony, there has to be a test. I started 2016 on such a timid note. I was afraid of everything, not knowing what will come next, unsure of how I would get by, but month after month my vision became clearer, I could feel God's hand and presence in my life and I became bolder. He came thru each and all the time. The other day I said to my friend; God kept us in 2016, we have nothing to complain about. Where there was a Casting down, our heads were lifted. He gave us success, good health, testimonies, endless joy and I can only pray for his glory in 2017. It is my year of Gods glory. Before I call he will answer me, while I am yet speaking, I know he will do my heart's desire. I have come far from that lonely teenager to a king woman, it hasn't been without challenging times but I have a God that uses my life to advertise his great power. There is joy in serving him, I can talk about his love for ever and I can't wait to get closer to him even more! I can't wait to share testimonies in 2017, I can't wait to shine thru his glory. As long as I live, I will share his goodness, as far as he takes me, I will declare his love. The best kind of relationship, he makes me a better person and he is most patient with me. In anything you do in 2017, find God. Whatever plans you have, make him the centre. With him you can never lose. As I spend today reflecting; the past is now only a place of reference. Everything good will come❤. Happy 2017, I wish you a Godfilled year long❤❤